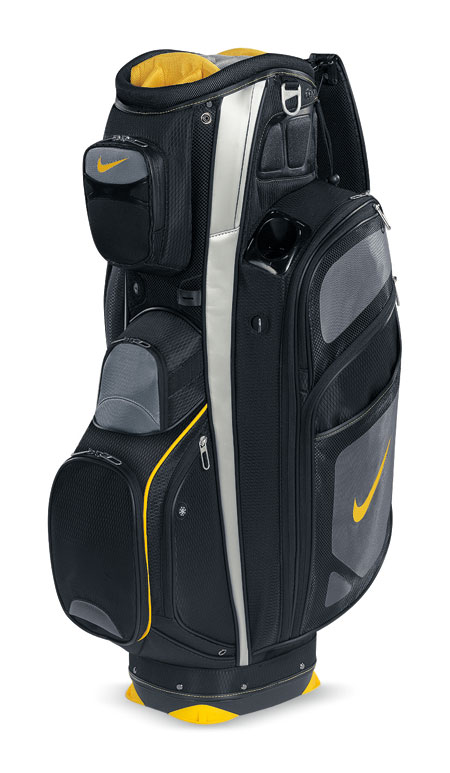 Golf is one of the world's most popular sports and is played in virtually every country in the world. Australia has a long history of successful golfers such as Greg Norman, Adam Scott, and Peter Thomson and the game continues to grow in popularity. When playing golf, the right equipment is essential, and one of the industry leaders is Nike. Nike sponsors some of the best golfers in the world and relies heavily on their input to design the highest performing and most technologically advanced golf equipment. Nike has a full range of products including clubs, shoes, gloves, and golf bags so no matter what equipment a buyer is seeking to purchase or upgrade, Nike likely makes a product that they should consider.
Types of Nike Golf Equipment
Nike makes a variety of different styles of golf equipment. In addition to shoes and clubs, players also need tees, balls, gloves, golf bags, head covers, ball markers, and performance apparel. Some of the equipment is more significant in terms of player performance, and some equipment can be bought as a set or in bulk. Beginner level players who have no equipment at all are going to need to purchase all of the equipment, while more advanced players may simply be looking to upgrade single components. The chart below outlines the different types of golf equipment and what level of player a buyer should be to consider these items.
| | | |
| --- | --- | --- |
| Item | Beginner Buyer | Advanced Buyer |
| Clubs | An entire set | Individual clubs |
| Balls | Inexpensive, high quantity | More expensive, less quantity |
| Tees | Inexpensive, high quantity | Inexpensive, high quantity |
| Shoes | High Quality | High Quality |
This chart is just a few of the items needed by a golfer. For beginners especially, cheap balls and tees are a good idea as many tees can break and balls can be lost when learning the game. More advanced players should consider higher performing tees and balls which are more expensive and come in smaller quantities, but can add distance or precision to each ball strike. Golf shoes are similar to any shoe where high quality is important, but the fit is the critical factor. Finally, clubs can be had at a discount when purchased as a set but more advanced players may want more specialised clubs which requires purchasing one club at a time.
Golf Clubs
There are three different sets of golf clubs; woods, irons, and putters. They all serve a different purpose and although clubs can be bought as an entire set, they may also be purchased individually, or in groups depending on type. For example, a shopper can purchase a set of irons from one manufacturer and a set of woods from another.
Golf clubs also must be sized appropriately so it is important to consultant with an expert or pro in order to make sure the clubs are the correct size for the user. Woods are used for distance hitting, while irons are for medium distance and precision. Finally, putters are for use in the short game once the ball is within a close distance to the hole.
Woods
Woods commonly include drivers, three woods, five woods, and seven woods. Woods have the longest shafts and rounded, large heads to help drive the ball for distance. While the driver is usually used exclusively off the tee, the other woods are often known as fairway woods, and are used to drive the ball long distances from the fairway. The loft, which relates to the angle of the clubface, is typically the lowest on woods since the ball is meant to go straighter for distance instead of higher like irons. Woods are often bought individually, as they are some of the most technologically advanced golf equipment.
Many customisation options are available for drivers and other woods. Club makers allow for the five most important things related to a wood to be personalised. This includes the shaft flex, which affects how energy is stored and released during the player's swing, the loft angle, which affects trajectory and backspin, the offset, the clubhead mass, and the centre of mass. This level of individualisation is likely unnecessary for for beginners, but more advanced golfers may want to carefully investigate these options.
Irons
Irons have shorter shafts and smaller clubheads than do woods. They also have a higher loft angle. Irons are used for shorter distances and precision. The loft angle oftens pushes the ball very high so there is not much forward roll when the ball lands. This allows golfers to drop the ball in an exact location without much movement after landing. Some players like a whole set of irons, while other players prefer just a few specific ones. The lower the number of the iron the lesser the angle of the clubface and the greater distance the club can provide.
Putters
A putter is a club used to make relatively short strikes and roll the ball into the hole from a close distance. A putter has a flat club head and is arguably the most important club a golfer owns. Not only is a putting a critical element to the game, but unlike irons and woods, no other clubs can replace a putter and perform its job. Putters may come in long and short shafts and are the most frequently used club in a golfer's quiver. Putting can take a long time to master and most golfers go through a few different putters before finding the one that works for them.
Balls
A golf ball is specially designed for the use in a golf match. Golf balls are subject to certain rules and restrictions about size and weight. Many golf balls employ high end technology to achieve greater distances or control over the ball such as improved aerodynamics, new materials, etc. Golf balls can be frustrating for the beginner as golf balls are easily lost as a result of errant shots that land in water, trees, thick grass, or other hazards. Beginner golfers should invest in a high quantity of inexpensive balls until they get more proficient at the sport while more advanced golfers may choose to pay more for less balls of higher quality.
Shoes
Nike is well known as a shoe manufacturer so it is not surprising that they make top quality golf shoes. Golf shoes have small spikes on the bottom to ensure the player gets the best grip on the turf. Like all shoes, it is critically important to size shoes correctly. Always be sure to try the shoe on and if possible, wear it for an extended period of time to ensure there is no rubbing or other discomfort. Whether a beginner or an advanced player, high quality shoes are recommended.
Other Equipment
There is a variety of other equipment needed to play golf such as bags, gloves, tees, and club head covers. Golfers should evaluate their individual needs personally to ensure that they get not only the right product for them, but only products that they actually need. The sport of golf can be frustrating and often people want to blame their equipment and replace it, which in some cases may be accurate, but this is not always the case. No matter what type of equipment a shopper is looking for, Nike makes a great line of all the necessary golf gear.
How to Buy Nike Golf Equipment on eBay
Buying Nike golf equipment is easy and straightforward when shoppers rely on eBay. The best place to start is with a basic keyword search which is done by entering basic terms into the search box located on every page of eBay's website. This displays the broadest possible results which can then be narrowed down by a variety of filters and features. Shoppers can limit the results to specific items, or only items that have certain features or that cost below a certain price. This is helpful when trying to narrow the options to the final product the buyer hopes to purchase. No matter what type of Nike golf equipment a buyer is seeking, they are sure to find the ideal product when they use eBay.
Conclusion
Golf is a very equipment intensive sport and both beginning golfers and advanced golfers are always looking to get an edge. Nike makes a full line of golf equipment that includes clubs, shoes, balls, and everything a golfer needs for a successful day on the links. Beginning golfers may choose to purchase an entire set as a package which can usually be had at a discount, whereas advanced golfers may simply be looking to upgrade one component, whether that be a single club or the balls they use. There are many variables when it comes to golf equipment so it is critical that golfers either consult a professional, or take enough time to carefully evaluate each and every golf product they intend to purchase.