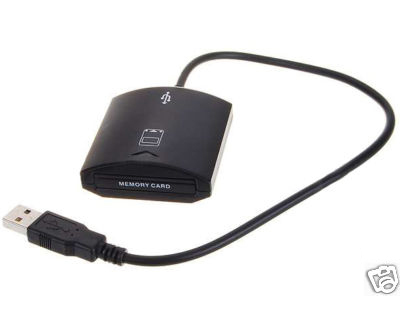 The Sony PlayStation 3 (PS3) is a revolutionary games console, which has changed the way people experience home entertainment. A core function of the PS3 is its ability to store game data, game saves, videos, music, apps and photos. This all takes place on the systems in built memory ( HDD) and no matter whether you have purchased a 60GB, 80GB, 160GB, 240GB or 500GB model, extra HDD space is always something that is useful.
Internal or External
The PS3 is a multi-functional device and offers various ways to expand memory. But before deciding on a particular type of HDD, shoppers must consider their willingness to open up the casing of the console. Those who aren't comfortable with tools, or don't wish to compromise the casing of the console should look at external options. However if doing an interior modification is within your skill set, there are internal HDD options available as well.
| | |
| --- | --- |
| Internal | To install an internal HDD, the user will need to open up the HDD bay. It is located at the back of the system and can be slid out after removing several small screws. Internal HDDs go up to 3TB in size, but only units up to 640GB will be recognised by the PS3s firmware. It is also worth considering that the console will only support 2. 5" drives and not 3.5" drives. An internal HDD can handle all file types, however it cannot be partitioned in order to operate as a backup device. |
| External | Drives that are connected to the USB port of the console can be classed as external. They generally prioritise storage, and are perfect for media such as video, music and images. The PS3 can recognize both 2.5" and 3.5" external HDDs that are any size up to 4TB. It is important to remember that external HDDs cannot handle game data and game saves, but they can serve as backup devices. |
Speed
HDDs vary in speed, with there being two different options available for the PS3. The speed variations carry importance when it comes to console load times, game load times and console temperature. The following speeds are most commonly associated with the PS3 console.
| | |
| --- | --- |
| 5400rpm | The slower of the two types in terms of read and write speed; however it does consume less power and generates less heat. Should be the preferred choice for those who position their PS3 in a room that has poor air circulation. |
| 7200rpm | The fastest type of HDD available that is compatible with the PS3 system. It creates fast loading times, which can make a real difference in game performance. The downside is that such a HDD generates more heat and require more power in order to function effectively. |
Warranty
HDDs aren't a foolproof piece of technology, and even when utilised in a reliable system such as a PS3, things can go wrong. It means that manufacturer warranty on HDDs is a common find. It is advised that shoppers purchase from new to ensure such is in place, as buying used generally means that shoppers aren't covered should the HDD fail. Several companies offer extended HDD warranties for an extra charge, and such may be worth investing in should a shopper deem it necessary.
Brands
The market for HDDs has grown dramatically since the innovation of customised home computing. This means that PS3 owners have no shortage of brands to choose from when looking to purchase a new HDD. Expect the following brands to produce both 2.5" and 3.5" HDDs.
· Western Digital
Hitatchi
Toshiba
Buffalo
Lenovo
Seagate
Samsung
Fujitsu
HP
Sumvision
Dell
Compaq
Each brand has a different approach to HDD construction and warranty. Shoppers should investigate the aforementioned brands further to get a greater understanding off what they offer in their products.
How to Buy PS3 Memory on eBay
The PS3 accessories market largely revolves around external features, however to unleash the full potential of the console it is worth investing in internal upgrades. The HDD is the core element that relates to the PS3s memory and storage capabilities. To find a HDD that suits your gaming needs, log-on to eBay's homepage and select the Computers and Tablets category. Further the search by selecting the Drives, Storage and Blank Media sub-category or utilise eBay's keyword search bar and advanced search options.
When buying potentially delicate technology online, it is important that shoppers minimise risk and protect themselves from anything untoward. Always choose an insured courier service when it comes to delivery and pay for all items with PayPal. PayPal is the world's leading online money transaction service, and is best known for its buyer protection program.
Conclusion
The PS3 stands as one of the leading video game consoles currently on the market, and is an impressive mix of power and functionality. Sony has made their console customisable, meaning that users can further the gaming experience and improve upon its memory and storage capabilities.
When looking to improve the consoles specifications, a HDD is a recommended upgrade, and eBay is one site where shoppers can find HDDs from all brands at affordable prices.