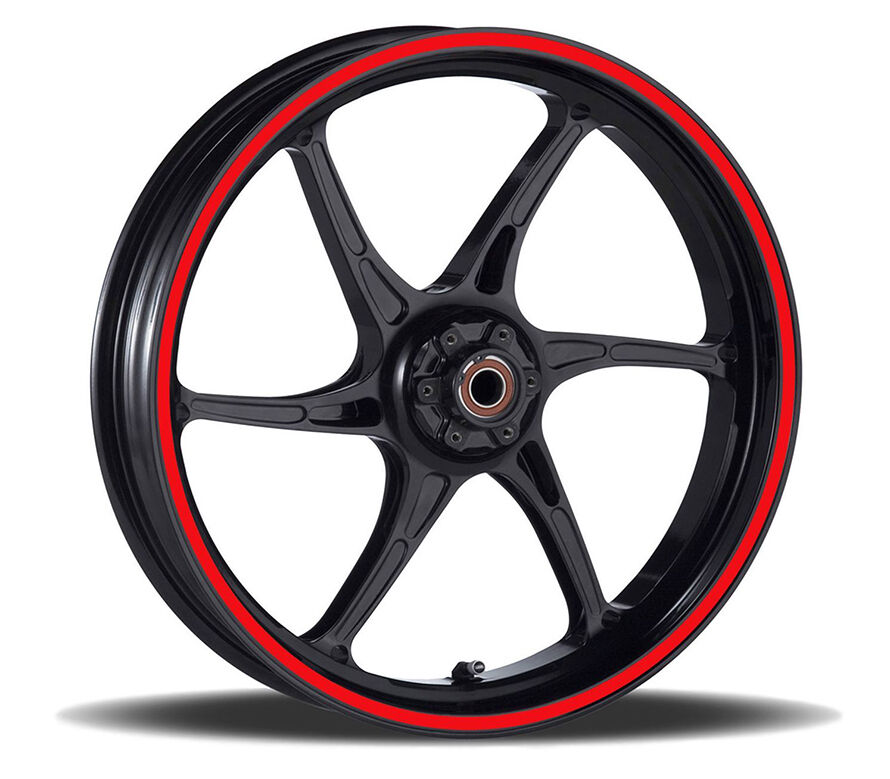 Many people want to upgrade and customise their motorcycle once they get one. An easy way to do that is by getting new motorcycle rims. Since they are a big part of the bike, changing them has an immediate impact on how the bike looks. In addition to this, upgrading the rims can also increase the performance of the motorcycle.
If the rims are worn or damaged then shoppers need to get new ones. Unstable rims are not safe and often damage the motorcycle. Luckily, shoppers have a lot of options when it comes to selecting a new set of rims. All they need to know is how to get the right sizes and what to look for.
OEM and Aftermarket Motorcycle Rims
There are two ways to shop for new rims. Owners can get OEM rims or aftermarket ones. OEM are original equipment manufacturer parts. That means that they are exactly the same rims that came on the motorcycle to begin with. They are supposed to be replacements and not upgrades, and therefore do not affect the motorcycle's performance. Aftermarket parts are made by other companies and there are many more options available.
OEM Rims
OEM rims come from the same manufacturer that made the motorcycle. So a person that has a Harley Davidson bike would order replacement rims for their model from the Harley manufacturer. The rims are specifically designed for the motorcycle year and model. The design is the same as the ones already on the bike so there is no customisation.
The advantage of getting OEM rims is that it is easy. Since there are really no choices to make, all the shopper has to do is order the item from a seller without needing to find out rim sizes, or choose styles, colours or materials. Generally these are the best option for those who want a reliable wheel that fits their bike and matches its design.
Aftermarket Rims
Aftermarket rims come in much wider varieties. There is an almost unlimited option of styles, sizes, colours, and materials to select from. This is overwhelming for many new buyers, but there are ways to narrow down the options and make it easier. Some people like to stick with particular aftermarket companies that are either well known or that the shopper has purchased parts from before.
The important part is too look for a quality brand that makes durable motorcycle rims. Aftermarket companies are all over the spectrum when it comes to quality. This allows buyers to stay within their budget, but also means that it is important to be careful in what products they buy. Since rims are an important component of the motorcycle, stay with quality products.
Overall aftermarket parts are best for people who want more options to choose from and the possibility of customisation and upgraded performance.
Motorcycle Rim Size
Like with any vehicle, motorcycles can only accommodate certain rim sizes. What sizes they allow depends on how big or small the bike's frame is. Rims vary in height as well as width. Sometimes motorcycle riders want larger front wheels to give their bike a more aggressive look. This is possible, but sometimes it does require some adjustments.
Standard wheel sizes start at 15 inches and the large wheels go up to 30 inches in diameters. The widths of the rims vary from 1.5 to 5.5 inches. However, there are some extra large rims that are 12.5 inches wide. If shoppers are looking for the same size that they already have, then they can either measure their current rims, or see if the information is on the rim.
Front and Rear Rims
It is also important to keep in mind that the rims on the front and the back of the motorcycle are not interchangeable. Each rim has different functions. For example, the front rim is responsible for 80 per cent of the braking power and it does all of the steering. The rear rim is where most of the weight of the bike is applied. Because of this shoppers must get the correct replacement rims for the front of back.
Motorcycle Rim Materials
The kind of material used in the construction of the rims with makes a big difference in durability and performance. Steel is the most common material used, but it does not weather well and may not look as appealing after several years. This is mainly because they are prone to rust. Carbon-fibre is also a common material used for racing rims, but it comes at a high cost.
If buying a set of used motorcycle rims that looks a little worse for wear, consider getting it resurfaced. This is possible by doing a new layer of chrome plating or sandblasting, painting, and then treating the rims. Many shops do this work and it may still be cheaper to get the rims refinished than to buy brand new ones.
How to Buy
Whether you choose to shop for OEM or aftermarket rims, you can find great deals on the eBay Deals page or from the thousands of sellers on the site. You can also sell your old rims on the website to get a little of your money back. Enter keywords such as "OEM rims" or " aftermarket rims" into the search bar found on every page. Once the list of products is there, specify your price range and whether or not you want new or used rims. You can also sort the items by their price or distance from you. Next, add the ones that you like to your Watch List to save them for later. Rather than reading through each seller's feedback, try shopping from the Top-rated sellers that delivery their products for free.