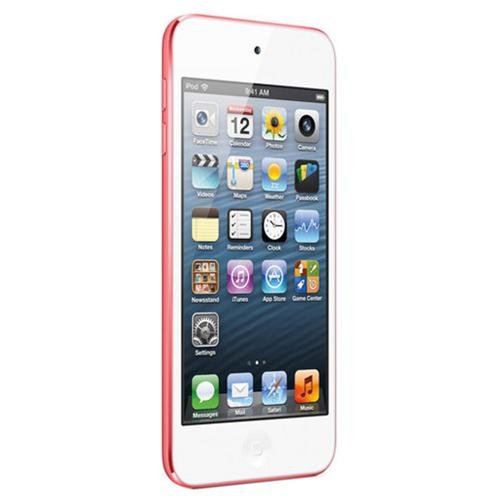 In 2001 Apple introduced the first iPod, which, thanks to the use of the digital MP3 format, could store 5GB of data. As Apple boasted it its advertisements, this made it possible to have one thousand songs in one's pocket. Since then, the iPod Classic has undergone several updates, and Apple has introduced additional versions: the iPod Nano, the iPod Shuffle, and iPod Touch.
Apple has a reputation for making quality products, so buying a
used iPod
is a good way to save money while still getting a device that is built to last. Buyers may also be motivated by a preference for the features or interface of earlier models. In order to ensure they are getting a good deal on a reliable product, buyers do need to look for certain things. Understanding the different iPod versions and generations available, as well as what to look for in terms of condition, can help consumers choose a used iPod that they can get years of enjoyment from.
An Overview of iPod Models
Since the initial version of the iPod appeared in 2001, Apple has developed various models of the portable media player. These models differ in their design, features, storage capacity, and battery life. The following chart outlines the major differences between these four models.
| | | | | |
| --- | --- | --- | --- | --- |
| iPod Model | Description | Capacity | Features | Battery Life |
| iPod Classic | High storage capacity with simple, elegant design; navigation via clickwheel; 103.5 by 61.8 by 10.5mm; 140g | 160GB | Audio and video playback; photo storage | Audio playback up to 36 hours; video up to 6 hours |
| iPod Touch | Wireless connectivity and HD-video capability make this a highly versatile device; touch-screen navigation; 123.4 by 58.6 by 6.1mm; 86 to 88g | 16GB, 32GB, 64GB | Audio and video playback; radio; photo storage; wireless connectivity enables a range of web applications; HD camera and video recording | Audio playback up to 40 hours; video up to 8 hours |
| iPod Nano | Lightweight, highly portable iPod; touch screen navigation; Fitness Walk + Run features for monitoring workouts; 76.5 by 39.6 by 5.4mm; 31g | 16GB | Audio and video playback; radio; photo storage; pedometer; Bluetooth and Nike+ connectivity | Audio playback up to 30 hours; video up to 3.5 hours |
| iPod Shuffle | Ultra light, 12.5-gramme model that can clip onto clothing; no screen, navigation via click wheel; VoiceOver informs listener of playlist or song; 29.0 by 31.6 by 8.7mm | 2GB | Audio playback | Up to 15 hours |
The specifications outlined above apply to the generations current in 2013. While the concept of each model has remained relatively constant, buyers should note that earlier and later models may have different specifications and sets of features, as discussed below.
Choosing an iPod Model
When deciding which iPod model to buy, consumers should take a few things into consideration. First, they should ask themselves when and where they expect to use their iPod. If they are looking for a lightweight device for workouts or commutes, then an iPod Shuffle or iPod Nano may be a good choice. If they want maximum storage capacity for travelling or other use, the iPod Classic is a better option. The iPod Touch, with its Internet-connectivity and HD camera, makes sense for people who want maximum versatility in a single device, and the large screen size is also optimal for watching films on the go.
Differences Across iPod Generations
Apple regularly comes out with new versions of each of the iPod models, and these models can vary significantly from one generation to the next, in terms of features, specifications, and even design. When shopping for a used iPod, buyers should research the different generations available for the model they are interested in. Likewise, a seller should specify the model and generation of their iPod.
Storage Capacity
Storage capacity refers to the amount of data an iPod can store. This is one of the specifications that tends to increase with successive generations. Therefore, buyers looking for maximum capacity should consider later generations.
Features
Over the course of generations, Apple may add, remove, and then once again include various features in a model. Therefore, the progression of included features is not always linear. For example, Apple designed the
fifth-generation iPod Nano
with a video camera, video playback, and speakers. These three features were removed for the
sixth generation
, and video playback was restored in the seventh generation. Buyers should research the different features available for various iterations of an iPod model.
Design
Design, too, tends to vary across different generations. This is particularly true with the iPod Shuffle and the iPod Nano, but subtle differences are also apparent in various versions of the Touch and Classic.
Battery Life
Battery life refers to how long a full-charged battery can run before it is depleted and needs to be recharged. This is a specification that tends to increase through generations, although there are exceptions. Those for whom long battery life is a priority should make sure they are getting the longest-running model. However, they do need to keep in mind that battery-life claims from Apple are best-case scenarios, and actual battery life is likely to be shorter. This is particularly true with used iPods, whose batteries are no longer functioning at full capacity.
Additional Considerations When Buying a Used iPod
While comparing models and generations comprises a good deal of the selection process, there are a few additional things consumers should carefully consider when buying a used iPod.
Battery Lifespan
A battery's lifespan refers to the length of time a battery operates before it needs to be replaced. iPod batteries are usually lithium ion, and cannot be replaced by the user, but rather by an Apple service centre. Because battery replacement can be quite costly, consumers are advised to exercise caution in the buying process. Apple claims that a battery can operate at 80 per cent of its original capacity for 400 charge-discharge cycles. A charge-discharge cycle means charging the battery fully, and then running the device until the battery is depleted. It may help buyers to inquire about how often the device has been used, and for how long. Some sellers may be willing to have the battery replaced themselves. Otherwise, buyers should check how much a replacement battery costs, and weigh that against the price the seller is asking.
Screen
iPods with screens should be stored in a special case to prevent scratching. Scratches may interfere with touch-screen navigation, and also diminish the visibility of the display. Sellers should clearly note whether a screen has any damage, such as cracks or scratches.
Liquid Damage
iPods that have sustained water damage may rapidly decrease in functionality and battery life. Each iPod has a Liquid Contact Indicator (LCI) on the side of its chassis. The LCI is normally white or silver, but turns red if the device has come into contact with water. The manufacturer website contains information as to the exact location of an LCI on each model. Buyers should ask to see the LCI, or a photo of it, to confirm that the iPod has not sustained liquid damage.
Where to Buy a Used iPod
Shoppers have a few different choices when it comes to buying a used iPod. Apple sells refurbished iPods online; since experts have serviced and updated the device, buyers can generally expect it to perform well. Other established resellers also sell used iPods online, and tend to offer some degree of customer support. Shoppers can also look for used iPods from individual sellers on websites like
eBay
, where they can find good
deals on all kinds of audio equipment
.
How to Buy a Used iPod on eBay
eBay's wide user base gives you plenty of options from which to choose when shopping for a used iPod. To get started, to go eBay's home page and type keywords into the search bar, such as "
pink iPod Nano
". You can then select the condition you are looking for, whether
used
or
refurbished
; you are likely to get more listings this way than if you enter "used" in the keywords.
When you find an item you're interested in, go over the full listing carefully, including the seller's description and photos. The pictures should be of the actual item, rather than stock images. Check for signs indicating its condition as detailed above, and if you have any questions, you can
contact the seller
through eBay. Finally, it is a good idea to get to know the seller a bit more by looking at their
feedback
score and comments left by past buyers.
Conclusion
iPods are a convenient and versatile portable digital media players, known for their sleek design and user-friendly interface. Since 2001, Apple has been modifying and improving different iPod models, including the iPod Classic, iPod Touch, iPod Nano, and iPod Shuffle. For those who covet an iPod of their own, but find Apple's prices rather prohibitive, buying a used iPod is an excellent alternative.
Buyers should familiarise themselves with the different iPod models and generations. The concept of each model has remained fairly consistent, but the specifications and features can vary significantly from one generation to the next. Additional considerations when shopping for a used iPod include battery lifespan, screen damage, and liquid damage. Learning to look for signs of damage helps buyers steer clear of problematic devices and find one in good condition. Whether shopping from Apple, an established reseller, or an individual seller, informed buyers can find an excellent used iPod to provide many hours of entertainment.