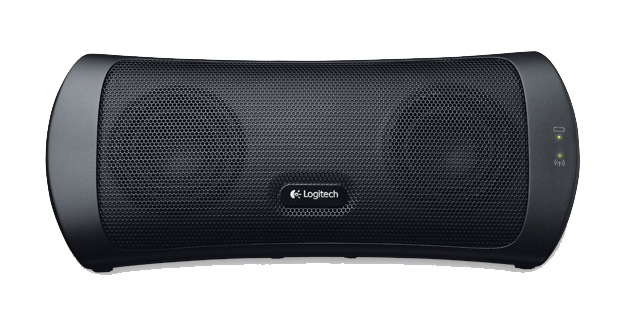 Mobile connectivity is a major trend in technology, including audio equipment. Wireless speakers give listeners the freedom of playing music from a range of devices, including a computer, a smartphone, or their entertainment centre. Whether a multi-speaker surround-sound system, or a compact, portable unit that can go virtually anywhere, wireless speakers increase the possibilities for high-quality sound performance.
One of the most important factors when choosing wireless speakers is connectivity: different speakers feature different means of connecting, and they must be compatible with the user's existing devices. Once that is resolved, buyers should weigh other factors like transmission range, sound quality, and additional features. Careful consideration can help them find find the perfect wireless speakers that combine convenience with powerful performance.
Wireless Speaker Connectivity
Wireless speakers
are designed to pick up an audio signal without the need for a cable connector. This is generally accomplished by means of a small transistor, which connects to the sound component, and sends the signal to the speakers. However, there are other means of wireless connection, as well as the possibility for a wired connection if needed. If consumers expect to use a range of audio source components, including those with and without wireless capability, they should look for wireless speakers that support different types of connections. The following chart outlines some common connectivity options.
| | |
| --- | --- |
| Connectivity | Description |
| Wi-Fi | Transmits audio signal via a wireless Internet network connection |
| Bluetooth | Wireless technology utilises short-wavelength radio transmissions from other Bluetooth-enabled devices, including a wide range of mobile phones and computers |
| Share Software | Proprietary wireless systems for compatible equipment by a certain manufacturer; for example, Samsung's All-Share technology |
| AirPlay | Proprietary technology for data streaming from Apple iOS devices; numerous features, but compatible with Apple products only, and tends to be bulkier and more expensive than Bluetooth |
| USB Input | Input for connecting to devices via USB cable |
| Auxiliary Input | Allows wired connection to any device with a headphone jack |
Consumers should be aware that not all wireless speakers utilise all of the above connection types. Verifying the type of connectivity, wireless or wired, for their existing sound components is an important step in finding compatible speakers.
Wireless Speaker Transmission Range
One of the attractions of the wireless speaker is the freedom it gives the listener to access music from various devices. Wireless speakers come with a transmitter that plugs into the sound source or wireless network, and then transmits the audio signals to the speaker. Wireless speakers differ in the distance from which they can receive the audio signal from the transmitter. Some may be able to play music from a computer in another room, while others may require that the transmitter be closer. Consumers for whom this is a concern should pay attention to this specification.
Sound Quality in Speakers
Quality speakers can make a big difference in one's listening experience. Minimum noise, rich, full sound, and high fidelity to the original recording are important qualities in a speaker's performance. Consumers should familiarise themselves with these technical specifications, outlined in the following table, as they can give some indication of a speaker's sound quality, and also help in product comparison.
| | |
| --- | --- |
| Specification | Explanation |
| Frequency Response | Indicates the range of signal frequencies that the speaker can produce; expressed in Hertz (Hz), cycles per second; human ear can detect frequencies between 20 and 20,000Hz; speakers with broad frequency response tend to produce rich range of sounds, from high-pitched to deep bass |
| Impedance | Resistance an electrical current; higher impedance indicates more resistance; measured in ohms; average home speakers have an impedance of 8 ohms, while a 4-ohm impedance is half as resistant to electrical current; less resistance can lead to more powerful sound, but speaker should be compatible with receiver's impedance to avoid electrical issues and potential damage |
| RMS Power Output | Indicates the level of power, measured in watts, that the speaker can produce through sustained playback; consumers should pay more attention to this power specification than to peak power |
| Peak Power Output | Indicates the maximum power output that the speaker can produce in short bursts, such as a symbol crash; manufacturers may cite peak power levels as a marketing device, but speakers are not meant to operate at this power level for any sustained amount of time |
Reading expert and consumer reviews may also help consumers find wireless speakers with a high level of performance. However, sound preferences can be subjective, so it is a good idea to try speakers out in person, if possible.
Wireless Speaker Features
Convenience and versatility can enhance the use of wireless speakers. In addition to range and technical specifications, buyers should note additional features included with the models they are considering.
Tweeters, Mid-Range Speakers, and Subwoofers
There are three types of speakers, each designed to handle a specific range of frequencies. Mid-range drivers handle the widest range of frequency, while tweeters are smaller drivers designed to produce the highest frequencies in the response range.
Subwoofers
are dedicated drivers for low bass sounds. Having separate drivers in a speaker or speaker system usually indicates more faithful reproduction of the full range of sounds, and minimum of noise.
Power Supply
Some wireless speakers may truly live up to their name, running wirelessly on batteries, while others must be plugged in to operate. The battery-powered option increases portability, but consumers should check what the battery requirements are, and research what kind of battery life they can expect from their speakers.
Speakerphone Option
Some wireless speakers can double as a speakerphone, allowing hands-free conversations on a compatible mobile phone.
Remote Control
Some wireless speakers come with a remote control, which can be quite convenient. However, the range of most controls is limited to powering on or off and volume adjustment.
Charging Docks
Speakers that feature an
iPod
or
iPhone
dock present a sleek, space-saving, and uniquely portable option for owners of these devices. Some even charge the device as it plays.
Portable Wireless Speakers
While not all wireless speakers are designed to be portable, some consumers may want a wireless speaker that can travel with them to and from work, or on longer trips. In that case, buyers should look for one of the compact,
portable wireless speakers
on the market. Noting dimensions, weight, and packing options such as a soft carrying case should help them find a speaker that they can easily transport for quality sound anywhere they go.
Weather and Wireless Speakers
Another advantage of portable wireless speakers is that users can place them outdoors for special occasions. Buyers who expect to use their speakers outside should look for products that can withstand weather conditions. Weather resistant speakers can be exposed to mild exposure to the elements, while weatherproof speakers are tough products meant to withstand extreme temperatures and exposure to rain and snow.
Finding Wireless Speakers
Wireless speakers are available from most stores that carry home electronics. Shopping in person gives buyers the opportunity to consult with experienced sales personnel and to test speakers for themselves. Online retailers specialising in audio equipment may offer a broader range of products, and websites like eBay have an extensive selection of new and used wireless speakers, as well as great
deals on all kinds of audio equipment
.
How to Buy Wireless Speakers on eBay
Shopping for wireless speakers on eBay is easy thanks to user-friendly interface, and its wide user base keeps prices competitive. To start, go to the
eBay home page
and locate the search bar. Type in keywords, such as "
Bluetooth wireless speakers
". You can then narrow your search results by selecting manufacturers, price range, condition (new, used, or refurbished), and more.
When you are interested in a product, read the full listing closely to make sure it is what you are looking for. Note connectivity options, technical specifications, quantity, dimensions, and whether it comes with any additional items, such as a remote control or carrying case. Also check to see if there are additional postage fees. Finally, verify the seller's credentials by looking at their
feedback
score and comments from past buyers.
Conclusion
Wireless speakers, whether as a complex system or a single portable unit, offer users the flexibility to listen to audio from a range of source devices. As opposed to traditional speakers, these units pick up an audio signal via a transmitter, or via a Bluetooth or Internet connection. There are several considerations when shopping for wireless speakers.
Compatibility with the existing sound devices should be a primary concern. Next, buyers should think about how far a transmission range they require. Familiarity with certain technical specifications helps consumers find high-performance speakers that produce excellent sound quality, and attention to features can also aid in the selection process. Finally, if they need a portable speaker, buyers should note dimensions and weight, as well as features like weatherproofing. Informed consumers can find the right wireless speakers for hours of listening enjoyment.