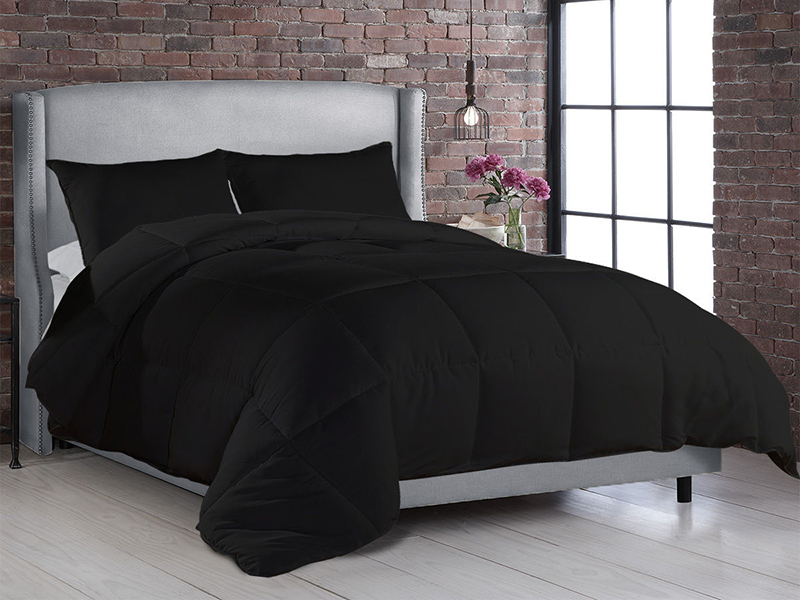 Sleep is an essential requirement that the body needs to function properly. A person who does not get a good night's sleep will feel tired, perform sub par and may even become sick. With sleep so important to a person's overall well-being, buying a comfortable bed is one of the most important furniture purchases a person can make. The buyer should take into consideration three things prior to buying a bed: the size needed, the design and mattress type/materials.
The Mattress
One of the most important parts of any bed is the mattress. Mattresses come in a variety of sizes and materials. The sleeper should also decide on a firmness level. Usually lightweight people sleep best on a soft mattress, and heavier people do well with a firm mattress. Back pain sufferers also often benefit from sleeping on a firm mattress. Foam is one of the mostly widely used mattress materials because it usually offers good ventilation to keep the sleeper cool at night. Most mattresses have a spring core, but some are made entirely of foam that contours to the body, called memory foam. A mattress is usually sold with a box spring as a set, but a few mattresses do not require box springs to provide acceptable support. The buyer should familiarise himself with the various mattress manufacturers to determine which type of mattress will work best to achieve a good night's sleep.
Twin or Single Bed
A twin, or single mattress, is ideal for a child, teen or small single sleeper. It measures 91.4 cm by 190.5 cm. Its small size makes it ideal for a tiny room.
Double Bed
A double bed mattress measures 137.2 cm by 190.5 cm. Although larger than a twin mattress, it is still hard for two adults to sleep side by side on a double size mattress. Ideally, a double mattress is suitable for one average to large sized adult.
Queen Bed
The queen bed is another popular choice which measures at 153 cm x 203 cm. Most average-sized people can sleep comfortably together in this size bed.
King Bed
The king bed is one of the most popular sizes. It measures 152.4 cm by 198.1 cm, and can accommodate two adults sleeping side by side.

The Bedstead or Frame
The bedstead, also called a frame, cradles and holds the mattress and box springs off the floor. It can be as plain or decorative as the sleeper likes. Bedsteads are usually made out of wood, metal or leather.

Special Beds
There are a wide array of special beds available that fit into any home's decor. The futon or sleeper sofa are often ideal for guest rooms. They take up very little space when not in use. Bunk beds save room, and are often the preferred choice for siblings who share a room. Some people opt to bypass the traditional mattress, bed springs and bedstead to choose a water bed. It sits on a special bedstead that offers sufficient support to the water bed's ample weight. Some manufacturers also offer mattresses that boast air chambers whose levels are controlled by remote control. Filling the chamber with a large volume of air creates a firm sleeping platform and letting some of the air out of the mattresses chambers makes it feel softer to lay on.
Purchasing a Mattress and Bedstead on eBay
Some buyers opt to purchase a bed online so they don't have to leave the comfort of their own home to shop. To find a bed on eBay, go to the online market's website and enter the search criteria into the search bar. A wide array of bedsteads and mattresses will come up for preview. The buyer can choose the size of the mattress, the type of bedstead, the condition and the price to narrow the search results. Some buyers might want to purchase a bed that is located within driving distance. They can enter their zip code and the distance they are willing to travel into the search criteria to find a bed that is being sold or auctioned locally. Prior to bidding on any bed, the buyer should always look at the seller's feedback to determine if the seller's past transactions went smoothly. A positive feedback score will give the buyer confidence to bid on the item.
Conclusion
The buyer should determine the budget he is willing to pay for the bed and mattress. Once he has an idea of how much he can afford to spend, he can start his search to find the ideal bed to fit into his home. The buyer should never underestimate the importance of a good, comfortable bed.