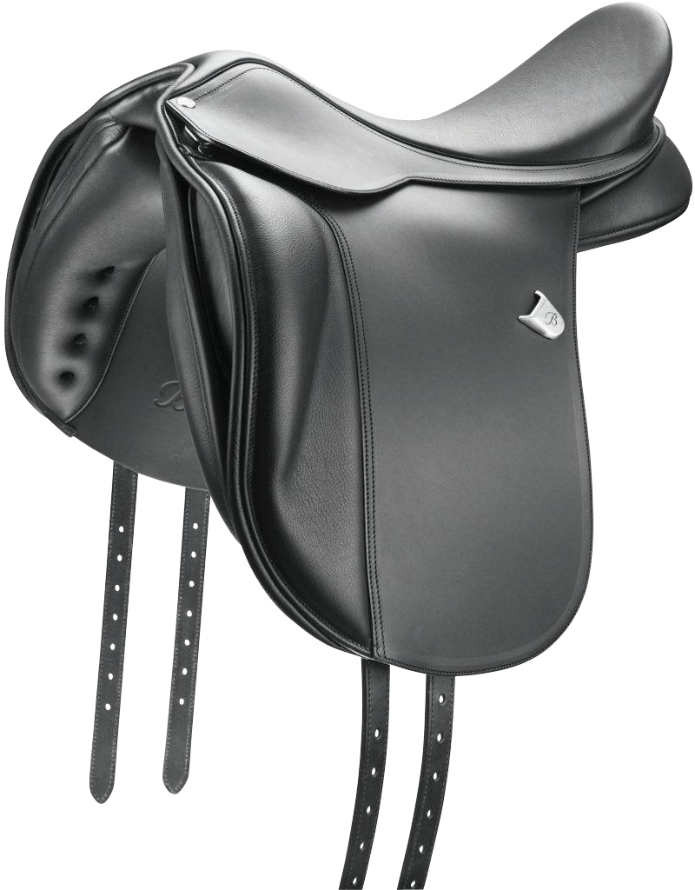 For those new to the world of horse riding, the wide range of saddles available to choose from can seem overwhelming. It is important not to overspend when purchasing your first saddle, but it is crucial to ensure that it is a comfortable fit for both the rider and the horse. A saddle is essential, not only for comfort but also to ensure that the riding position is correct.
By shopping on websites such as eBay, it is easy to find saddles at a greatly reduced price compared to buying new from a saddler or specialist retailer. New saddles can often cost thousands of dollars, but it is possible to find used saddles for sale online at much more affordable prices, and eBay has a great selection to choose from,
What Types of Saddle are Available?
The wide range of different saddle types available to choose from can seem confusing at first. The below guide will help riders to identify the correct type of saddle:
For beginners, a general purpose saddle is a sound investment, although those attending riding lessons should consult with their instructor as to which type of saddle is best. It is possible to find general purpose saddles as well as the other types of saddles for an affordable price on websites such as eBay.
Why Choose a General Purpose Saddle?
A general purpose saddle is a good all round saddle and a great starter saddle for beginners, due to its comfortable padded seat and shape. It can be used for basic jumping and dressage as well as country hacks and everyday riding, and it is easy to find a general purpose saddle for a reasonable price online. eBay has a wide range of both used and new general purpose saddles to choose from.
For riders who are not sure what type of riding they will be doing, a general purpose saddle is the best choice. A more specialized saddle such as a jumping or dressage saddle can always be purchased at a later date. When buying any saddle, it is important to find the correct fit for the horse and rider, and a saddle fitter can help buyers to find the right type and size of saddle for them before purchasing online.
Why Choose a Dressage Saddle?
A dressage saddle is specifically designed to assist the rider in maintaining the straight legs and upright torso position required for dressage. Dressage saddles are not recommended for beginners, as the position the rider is seated in can be difficult to maintain, and beginners need to learn to ride using a more everyday saddle, such as a general purpose saddle. Because a dressage saddle allows the rider's legs to come into close contact with the horse, it is easy to give signals for specific movements.
Dressage saddles from brands such as Prestige can easily be found online and eBay has a range of used dressage saddles to choose from. These are often in excellent condition and can help those on a tight budget to afford a saddle for dressage.
Why Choose a Jumping or Racing Saddle?
A jumping saddle is designed to protect the rider's legs, and usually has larger flaps that feature padding to protect the lower legs when going over jumps. This means that for those taking part in regular jumping events or training, a jumping saddle will offer an extra level of protection, and is a sound investment.
For racing, jockeys use a lightweight saddle that is 'hovered over' rather than sat upon. Racing saddles are available to buy on eBay, but it may be more difficult to find them in used condition, as they are not quite as popular as the other types of saddles. Both jumping and racing saddles are designed for a specific style of riding, so if a rider is serious about horse racing or jumping, it is a good idea to invest in the specialist type of saddle, whether buying new or used.
Should You Buy a Used or New Saddle?
Whether to buy a used or new horse riding saddle is a personal decision, and will depend upon a number of factors, including available budget, the level of experience of the rider and their preferences. Here are some of the advantages and disadvantages to new and used saddles:
Purchasing a Used Saddle

Purchasing a New Saddle

Advantages

Disadvantages

Advantages

Disadvantages

Used saddles are far more affordable than new saddles and ideal for those on a budget.

There is a smaller range of used saddles to choose from online – although eBay usually has a fairly wide selection.

The saddle will have the opportunity to mould to the rider's body as it is brand new.

New saddles are considerably more expensive than used saddles and can cost thousands of dollars.

Purchasing a used saddle is best for a beginner until they decide whether horse riding is for them and find their specific style of riding.

Saddles may be cracked or in poor condition, depending on their age.

A wider range of saddles from leading brands is available to choose from,

Buying a new saddle for a beginner could be a costly mistake, as they may decide horse riding is not for them, or end up needing a different size or type of saddle in the future.

Whilst stirrups and flaps may be worn and damaged on a used saddle, it is possible to buy replacements to suit the rider's individual style online.

It can be harder to find a saddle which fits perfectly when shopping for a used saddle online. The rider needs to be sure of measurements and which size is required before purchasing.

When shopping for a new saddle, many websites and eBay sellers will accept returns if the saddle does not fit as it should.

Many riders require more than one saddle – for example, one for dressage and one for general use, so by purchasing new this can quickly become expensive.
Popular Brands of Horse Riding Saddle
Buyers shopping online will be aware that there are many different brands of horse riding saddle to choose from, and it is a personal choice as to which is best – there is no one brand that is better than the others. Some of the most popular brands that are available on eBay include:
To some extent, the brand chosen will depend upon budget and availability, but most popular brands listed above can easily be found in new or used condition on websites such as eBay.
How Buy a Horse Riding Saddle on eBay
When shopping for a horse riding saddle head for eBay, where a huge range can be found, usually at very competitive prices. Just visit the eBay home page and click on the drop-down menu 'Shop by Category' at the top left next to the main logo. Click on Sports & Recreation to bring up a list of all the available categories. Then, scroll down to Sporting Goods and click on 'more'. From here select Horse Riding. From the menu, click on Equipment to bring up a list of types of horse riding equipment. Then click on Saddles.
A search can be narrowed using a certain term, if looking for something specific. Just type the words related to the search, such as 'Prestige Saddle' into the search bar, and a list of available items will appear.
Conclusion
Horse riding saddles are essential for any rider, whether a beginner or more advanced. With a huge range of types and brands to choose from, it can be difficult to know where to start. Those undertaking riding lessons should consult an instructor for advice on the best type of saddle for their style of riding.
eBay has a wide range of saddles to choose from, with brands such as Stubben and Syd Hill available, so it is easy to find a great deal on saddles and horse riding equipment on eBay, no matter what type of saddle is desired. By shopping on eBay, saddles can be found at a much lower price compared to buying from a saddler or specialist retailer.