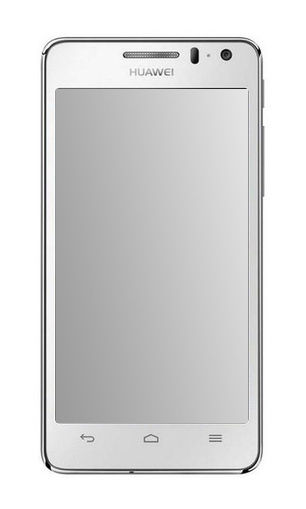 Despite not being considered one of the main market leaders in Australia, Huawei have been designing and manufacturing smartphone devices for a number of years.
The Huawei Ascend G510 is one of the Chinese telecommunication expert's efforts to become a staple in the smartphone market. This guide aims to clarify the ins and outs of the Huawei Ascend G510 and the best ways to purchase one.
Huawei Ascend G510 Features
The Huawei Ascend G510 has a number of features that turns it from an ordinary smartphone into one with several capabilities that do not feature on a large amount of its competitor's devices.
Listed and explained below are some of the features that convinced Huawei users to start using this device:
· DTS Surround Sound: Not a lot of smartphones have speaker systems integrated into their design to make their audio playback as high-powered as the Ascend G510. Not only is the sound in Dolby, it is also surround sound, something that can only enhance an audio playback system.
· NFC Technology: NFC stands for Near Field Communication and is a technology that allows for Huawei users to transfer and swap files and links with users with the same phone manufacturer or technology (usually Android Beam). This quick transfer system means that money is saved on cellular data fees and is just as smooth, if not smoother, than sending an email or message.
· Emotion UI: The Ascend G510 has a unique homepage. It is able to be personalised to suit the requirements of the device user and can contain direct links to web pages, apps, and contacts. The homepage can also be personalised based on certain themes, for example, social networking, or sports-based apps.
Huawei Ascend G510 Specifications
Specifications

Huawei Ascend G510

Dimensions

The Huawei Ascend is famed for its sleekness, as it is only 9.9mm in depth. It is 134mm in height and 67mm wide.

It weighs 150g, which is light considering its size.

Display

The device has a screen that is measured as 4.5 inches when measured diagonally, resulting in a 480 x 854 pixel resolution.

The screen is multitouch, meaning it takes a variety of different movements to function, such as swiping or pressing.

Memory

The device itself has a standard memory of 4GB and is powered by 512 MB RAM. Despite this, the microSD slot in the side of the device allows for an additional storage amount of 32GB to be utilised.

Operating System

The Huawei Ascend G510 uses Android for its operating system. The phone uses Android OS v4.1 – referred to by Android as 'Jelly Bean'.

Android also releases regular updates for bug fixes, security issues and general software improvements.

Connectivity

In terms of network connectivity, the Ascend G510 is compatible with both 2G and 3G networks and there is the option for Dual Sim cards to be used.

For internet connectivity, the phone is Wi-Fi enabled and can be used as a Wi-Fi hotspot.

There is also a microUSB v2.0 slot and a Bluetooth v2.1 drive.

Battery

The Ascend G510 uses a Li-Ion 1700 mAh battery which allows for 320 hours of stand by time on 2G and up to 340 hours when using 3G.

As far as talk time is concerned, the battery allows for 5 hours 50 minutes with 2G and 5 hours 20 minutes whilst using 3G.

Camera

The primary, rear-facing, camera on the device is 5 Megapixels, taking still images of 2592 x 1940 pixels, alongside an autofocus option and LED flash.

This camera also records video at 720p.

There is also a front facing camera that is 0.3 Megapixels.

Colours

The Ascend G510 is available in both Black and White .
How to Buy a Huawei Ascend G510 on eBay
eBay is one of the best places to find a smartphone as it offers a secure environment with affordable prices. To find eBay's Huawei Ascend G510 listings on the site, visit the Electronics category and then theMobile Phones and Accessories area. Choose the Mobile Phones option and type 'Huawei Ascend G510' into the keyword search bar. If necessary, make use of the filter tabs to sort the listings between condition, and service carrier. Using the refinement tabs to determine between service carriers is wise if one is looking to buy a handset associated with a certain carrier.
Also make sure that a potential seller has provided ample images of the handset, especially if it is advertised as used. Read through their previous transaction history to see if they have sold similar products or if their feedback is positive.
Finally, before settling for a transaction, make sure to fully comprehend the buying options (Best Offer, Buy It Now,Bidding) and terms and conditions of eBay and PayPal to ensure that the sale is as honest and secure as plausible.
Conclusion
There are plenty of reasons to purchase a Huawei Ascend G510. Due to the fact it isn't considered one of the market leaders, it is slightly more affordable yet it manages to run just as well as any of those considered to be top of the range.
One may also be able to find an even more affordable price for an Ascend G510 by visiting the Deals section of eBay and browsing the specially picked offers chosen by the eBay staff.