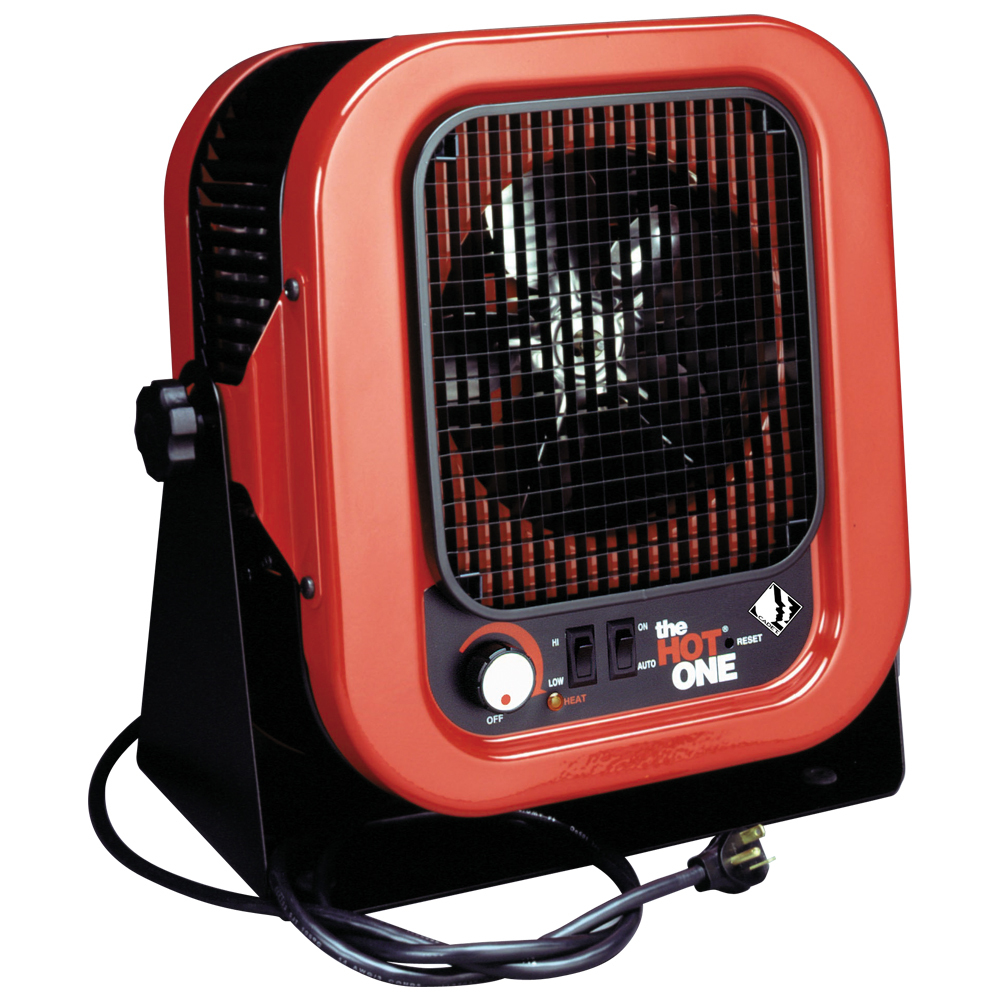 A portable electric heater is a great way to keep an area at a comfortable temperature without having to turn up the home's portable electric heater, the wise consumer should keep in mind how certain factors and ratings affect its value while also considering how the heater looks in the space it to be used in.
Shop Portable Electric Heaters for Value
Consumers who are in the market for a portable heater are generally very concerned about value. With these types of heaters, true value does not only reflect the original purchase price of the item, but also the amount of savings it can represent compared to other heating options, including other portable heaters, as well as the heater's energy and safety ratings.
Size of Heating Area
Regardless of how affordable a portable heater may be, it only represents a true value if it adequately heats the area as intended. Generally, portable heaters are only meant for keeping the local area at a comfortable temperature, not necessarily the entire room or whole house. These heaters are labelled with the number of square feet they can heat.
Some do heat an entire room or even several. These heaters may be labelled with square feet coverage or room coverage, or both. Look for one that is designed to heat the amount of space that needs to be heated. Choosing a larger one typically means spending more, while choosing one that is not quite large enough may mean less heat or having to buy a second heater to keep the area comfortable. A second heater means less value, both in the initial purchase and in the cost of energy over time.
Energy Rating
Most heaters are marked with an energy rating that relates to how well it produces heat compared to the amount of energy it consumes. For consumers who are purchasing a portable electric heater in order to save on energy costs, this is very valuable information. Generally, the type of heater closely relates to how efficiently it uses power to heat, with radiant heat and infrared being among the most energy efficient.
Safety Rating
When it comes to a portable appliance that produces heat, safety is a main concern for many consumers, especially those who have children or pets in the home. While many heaters do not include safety ratings on the label, they generally do list safety features. It is important, though, to check with trusted sources, such as consumer review websites and publications, in order to determine if there are any safety concerns with the particular heater. Some such reviews present a rating for the item to help consumers know how the heater compares to others where safety is concerned.
The Type Portable Electric Heater
There are a number of different types of portable heaters. Some look very nice in the room and are intended to blend well with the décor. Others focus more on the function of the heater, not how it looks. Still others integrate both aspects, providing good quality, affordable heat while looking great in the room it is placed in.
Portable Ceramic Heaters
A ceramic heater produces intense heat and warms a large area quite well. They are also reasonably energy efficient. These heaters require a fan to push the heated air out into the room and those that osculate provide even greater coverage, which usually equates to added value. Generally, their design functions well without much thought to how they fit with the room's decor.
Portable Radiant Heaters
A radiant heater produces a constant heat that radiates into the surrounding area from the heated liquid contained in the heater's chambers, much the way a traditional radiator works. The heat from these heaters is not meant to be intense, so they may take a while to bring the area up to temperature compared with other heating options. They do well at keeping the area at a constant temperature, however, and they are very affordable to purchase and to power. Most versions may not be attractive, but they do not distract from the room's looks either.
Other Types of Portable Electric Heaters
Other portable electric heating options include infrared and forced air heaters. Each type of heater has its positive features as well as factors that may make it undesirable for some consumers in certain situations. It is wise for the budget conscious consumer to research the different options thoroughly as well as reviewing each heater independently in order to come to a well-informed purchasing decision.
How to Buy a Portable Electric Heater on eBay
Portable electric heaters are a great way to save money and stay toasty warm by only heating the area that the family spends time in and not turning on the homesheating system. When shopping for one of these useful home appliances, consider the heater's energy and safety ratings as well as the size of space it is able to heat. These heaters can be purchased from a number of different places, including many general merchandise or home improvement stores.
Online marketplaces, such as eBay, are a great place to find a large selection of them at bargain prices. When shopping for them on eBay, check the listing for energy and safety ratings as well as other important information. Consider looking at the heater's manufacturer's web site to find a full list of specifications.