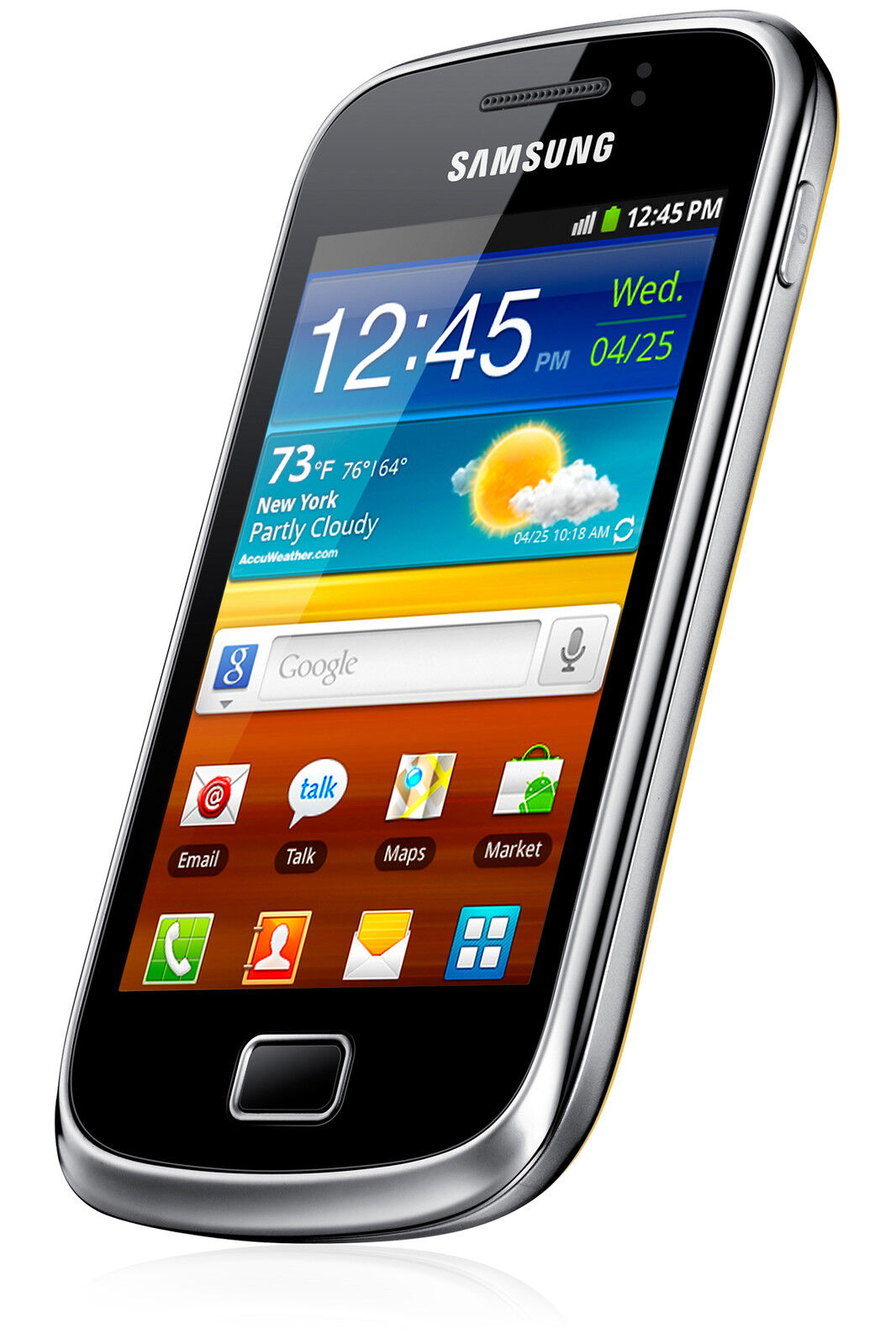 It's fair to say that Samsung are up there as one of the leaders in the smartphone world, even competing with the likes of Apple and HTC as to who can design and create the best smartphones available for purchase.
With the Galaxy series, Samsung have designed smartphones that can compete with the best of them and the Galaxy Mini 2 is no different, especially when its size is taken into consideration.
Samsung Galaxy Mini 2 Properties and Specifications
A way to comprehend how well the Samsung Galaxy Mini 2 can perform is by reading up on its properties and specifications. This can lead to answers as to how well it can cope with certain situations and for certain smartphone requirements.
The following table clarifies all the necessary specifications needed to understand how well the device works and whether its purchase is suited to the needs of the individual consumer:
Specifications

Samsung Galaxy Mini 2

Operating System

Like all Samsung Galaxy smartphones, the Mini 2 uses Android as its operating system.

Because of its release in March 2012, the Galaxy Mini 2 uses the Gingerbread version of the system (this is also referred to as Android OS v.2.3.6). Android regularly releases updates for its operating systems so that users can keep up to date with changes and bug fixes.

Dimensions

Perhaps the Galaxy Mini 2's biggest advantage over its competitors is its size.

The handset is 109.4mm in height, 58.6mm wide, and 11.6mm in depth.

The phone is also relatively light, weighing in at 105.3 grams.

Display

Because of its size, the Galaxy Mini 2 has a 3.27 inch screen (measured diagonally) with a 320 x 480 Megapixel resolution.

Memory

In terms of internal memory, the Mini 2 runs off 512 MB RAM and has a standard storage of 4 GB.

However, much like the majority of its Samsung counterparts, it has a microSD card slot to expand the storage memory up to 32GB. This card can be removed for the transfer of data elsewhere.

Connectivity

The Galaxy Mini 2 is compatible with 2G and 3G but is not able to find 4G signal.

In terms of internet connectivity, the phone is fully Wi-Fi enabled and also has Bluetooth v3.0 and a microUSB v2.0 drive.

Battery

The Mini 2 uses a Li-Ion 1300 mAh battery which can be removed.

In terms of stand by time, one can expect up 540 hours using 2G and up to 420 hours when using 3G.

For talk time, the battery allows for 11 hours 20 minutes on 2G and up to 6 hours 50 minutes with 3G.

Camera

The device has one rear facing camera. The camera is a 3.15 Megapixel one, taking still images of 2048 x 1536 pixels in resolution.

It can also record VGA (Video Graphics Array) Video at up to 25 frames per second.

The camera also has Geo-tagging enabled which means users can tag their pictures with tags displaying where the photo was taken.
Samsung Galaxy Mini 2 Accessories
The Samsung Galaxy Mini 2 also comes with a number of accessories. Whilst some of these may be needed to be purchased separately, they can make the Galaxy Mini 2 experience ultimately better for the user.
Here are some of the more commonly found Samsung Galaxy Mini 2 accessories:
- Cases: There are a wide number of different cases available for the Galaxy Mini 2. For example, there are professional looking, wallet style, and leather cases that can protect both the front and back of the phone whilst still allowing the user easy and quick access to the phone's capabilities. For those looking to add some colour to their handset, there are plastic cases that come in a variety of different designs to match all tastes.
- Batteries: If the standard battery is not powerful enough, one can purchase higher-powered batteries that mean that battery life on the phone is extended. Whilst these may not be the most affordable of accessories, they are very much worthwhile if standard battery life does not match up to the user's necessary output.
- Bluetooth Headset: For those who require a way to talk hands-free on the phone, a Bluetooth headset is ideal. The headset has a talk and end call button with a volume control setting that means that one can speak on the phone legally whilst driving.
Buying a Samsung Galaxy Mini 2 on eBay
The first thing to do when buying a Samsung Galaxy Mini 2 on eBay is to find the Electronics section. Once there, click the Mobile Phones and Accessories link, before choosing the Mobile Phones option. At the side of the page there will be a number of filters to help narrow the search, as well as a keyword toolbar at the top of the page. Use these to find a Mini 2 handset at an affordable price. It is also worth visiting eBay Deals to find handpicked smartphone special offers.
Before making a purchase, read through the terms and conditions of eBay and PayPal, as well as getting to know the way that the buying options (Buy It Now,Bidding, and Best Offer) work.
Finally do not hesistate to ask the seller a question if there are any queries and remember to check their history to make sure their feedback is positive and that their comments left from previous transactions are, too.
Conclusion
If one is planning on buying aSamsung Galaxy Mini 2 on eBay, one will be acquiring a smartphone that reaches high levels in terms of both its capabilities, as well as its affordability.
The most impressive thing about the Samsung Galaxy Mini 2 is that it performs like the majority of other smartphones but on a smaller scale, something that is very much appreciated by its users.