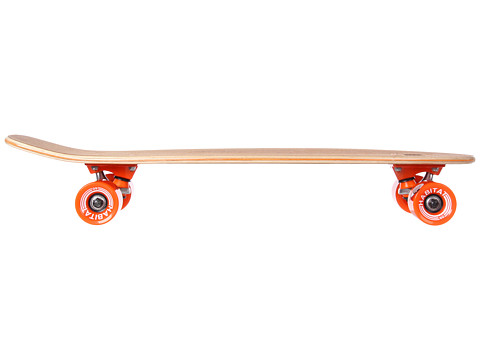 There a several decisions to make when buying a new skateboard. Whether this is a first time buy or more informed decision, it can be a choice that seems very difficult. This guide is put in place to explain some of the things to look for before you buy a skateboard, to make sure the correct skateboard is bought. No matter what kind of board is decided upon, it can be found quickly and easily on eBay.
Assemble or Complete
One of the first decisions needing to be made before looking any further is whether to buy a pre-built skateboard, or the parts to assemble one.
There are various advantages to both options; however, a decision needs to be made as to which option is of more interest.
If this is a first time skateboard purchase it may be difficult to know which parts need to be bought. In this case, the best idea is probably to buy a complete skateboard. These can often be more expensive however. It depends entirely on what materials they are made from and what brand the skateboard is. Ask a seller on eBay, particularly someone with a high rating. If they are selling skateboard equipment, the chances are that they will be knowledgeable on the subject.
Buying each part separately can be an equally good option. Making one's own board can be fulfilling, enjoyable, and is often the cheaper alternative. Furthermore, this way, the board can be tailored to specific needs and when it is finished it will be personalised and unique.
However, for first time buyers it is probably best to buy a complete board first. Once some experience is had in skateboarding, trying to build a board from scratch may not be as big a challenge.
Buying a Skateboard that Fits
Arguably the most important aspect of the skateboard to look for is getting its dimensions right. For the best feel while boarding, the right size and shape of skateboard is needed. This can be very difficult for inexperienced skateboarders. Each individual works differently with a skateboard and figures out their preferences through experience.
Do not be tempted to buy the cheapest board that can be found. Starting off on a cheap, complete skateboard might mean the board breaking a lot sooner than expected. It also may not run as smoothly as expected and could result in the skater or someone else getting hurt.
Parts of the Board
Skateboards are made from many separate pieces put together. Each of these pieces can be of a certain quality, so when thinking about buying a skateboard, look at the quality of each of these parts.
· Deck – The deck is the wooden board on which to stand. It can be made from different things but most are made from wood. Most skateboards will have a design on the bottom of them which can be seen when performing air tricks. Most skaters like to customise their boards with a design. Decks come in different sizes and it is important to try to get a deck that is the right size. This is usually based on the size of the skaters' feet. With wide feet, the deck of the skateboard should be wider to allow more room.
· Wheels – The main differences found between wheels is the diameter (the size of the wheel), and the 'durometer' (the hardness of the wheel). The 'durometer' is measured with a scale called the 'a-scale'. This scale is essentially based on a series of numbers, the higher the number, the tougher the wheel. Wheels can also come in many different colours.
· Bearings – Bearings are simply little metal balls in a disc fitted inside the wheels of the skateboard. They can be slightly different in their precision and durability. The best bearings will be smooth yet will not break easily when performing tricks. Bearings are rated on the 'ABEC scale', however, this only rates the precision of the bearings and shows nothing of their durability.
· Trucks – Trucks are essentially the joints of the skateboard. They are the metal parts which connect the deck to the wheels. There are a few things to look out for with trucks. If building the board using separate parts, make sure that the widths of the trucks are the same as that of the deck. Another thing to consider is the bushings. These are little rubber bands that are fitted inside the trucks which can be stiffer or softer. If the bushings are soft, the board will turn easier, however if they are stiff, the board will be more stable. Trucks also come in different heights. The height of the truck affects the size the wheels can be. If the board has bigger wheels, it will be better at speed. If the trucks are shorter however, it will make performing tricks easier.
How to Buy a Skateboard on eBay


Now that you know what you want out of a skateboard, you can find it quickly and easily on eBay. While you shop, give thought to helmets and skateboarding shoes.
To start shopping, go to the sporting goods category, followed by skateboarding, then skateboards.

Categories
The categories list on the left side of each page will help you narrow down your listings by item type.

Product Finder
Use the skateboard Finder to quickly narrow down item listings by brand and condition (new or used).


Keyword Search
Search eBay listing titles for specific words. For example, if you want to find new skateboards, type the keywords "skateboard new" (without quotation marks) into the search box. Click, "Search title and description" to expand your results. Visit eBay's Search Tips for more tips on searching with keywords.

If you can't find exactly what you want, try browsing eBay Stores or tell the eBay Community what you're looking for by creating a post on Want It Now. Alternatively, use the save a search option on My eBay and eBay will email you when a matching item becomes available.
Remember also to look at eBay's Deals page to search for bargains.

Buy a Skateboard with Confidence
Make sure that you know exactly what you're buying and understand how eBay and PayPal protect you.
Know Your Item
Read the details in the item listing carefully.
Remember to add delivery costs to your final price. If you're buying a high value item, check that the seller will insure it until it is delivered to you.
If you want more information, click the "Ask seller a question" button on the seller's profile or the "Ask a question" link at the bottom of the item listing page.

Know Your Seller

Research your seller so that you feel safe and positive about every transaction.

What is the seller's Feedback rating?
How many transactions have they completed?
How many positive responses do they have?
What do buyers say in their Feedback?
Are they positive about the seller?

Most top eBay sellers operate like retail shops and have a returns policy.

Do they offer a money-back guarantee?
What are their terms and conditions?

Conclusion

Once you have decided if you want to buy a pre-built board or create your own, it will be easier to decide what style of board will be most suitable, whether buying a first time board, or looking to upgrade to something for a particular style of skating. Whichever it is, eBay has a wide range of boards to match all styles of skateboarding.