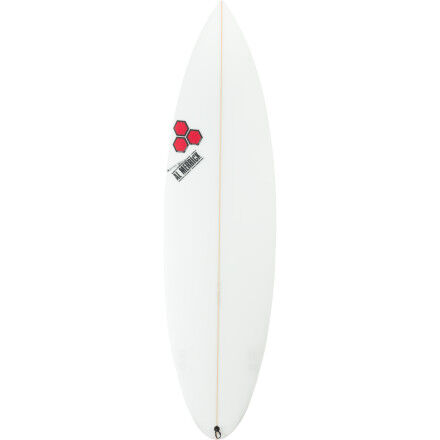 In order to be the best at their sport, a great surfer needs a great board. With so many surfboards available to choose from, from shortboards to Malibu and funboards, it can be hard for a novice surfer to know where to start. Quality is key, and whether you are buying a used or new surfboard, it is important to ensure that it is the right type and size for the individual in question.
By shopping online on websites such as eBay, it is easy to find a wide choice of surfboards at affordable prices to suit all budgets, whether a new Channel Islands shortboard or a used Misfit board is desired.
Types of Surfboards Available
Because there are so many different types of surfboard available, it can be difficult to know which type is best. The board chosen will depend not only on available budget, but also on the level of experience of the surfer – for example, are they completely new to the sport or are they an advanced surfer? The weight of the individual will also play a part in choosing the best board. Here are some of the types of surfboards available, all of which can be found online on websites such as eBay:
Longboards
Fish
Gun
Foamboard
Bodyboard or 'Boogie Board'
For competitions and professional use, shortboards are most commonly used. For less experienced surfers looking to dip their toe in the water, a funboard is the best choice, as it can be used in all conditions.
How to Choose the Right Type of Board
When it comes to choosing the right type of surfboard, there are a number of factors to consider. These simple tips will help novices to choose their first board:
The first board should be relatively affordable. There is no point spending thousands of dollars on a brand new board which will be bumped and scratched whilst learning
When learning to surf, there is no need to worry about the shape of the board – fins and tail shape are not a concern as to start with turns and other maneuvers will not be performed
Choose a large board – ideally around 7 feet long and 20 inches wide is great for beginners. A thicker, larger board will float better and make paddling easier, so always choose a board which is about 2-3 inches thick for a first surfboard.
More experienced surfers may know the exact type of board they are looking for, but if attending lessons or classes it can be helpful for novice and intermediate surfers to speak to their instructor if they are having trouble choosing a board. Shopping on eBay allows buyers to search using various criteria, so it is easy to find a board with all the necessary features.
Popular Brands of Surfboard
There are many brands of surfboard available to buy online, and here are some of the most popular brands, all of which can usually be found on eBay for affordable prices:
The type of brand chosen is a personal decision, and will depend on available budget, type of board required and the design desired. Whilst some brands create funky colorful designs, other brands focus on plain boards and functionality.
Choosing the Right Size of Surfboard
When it comes to choosing the right size of surfboard, there are a few factors to take into consideration and sizes vary depending on the type of board chosen. The following size chart will help to find the right size of shortboard for every individual:
Beginner

Intermediate

Weight (Kg)

Board

Weight

Board

45-63

6'2" – 6'4"

45-63

6'0" – 6'4"

63-72

6'4" – 6'8"

63-72

6'2" – 6'6"

72-81

6'6" – 6'10"

72-81

6'4" – 6'8"

81-90

6'10" – 7'4"

81-90

6'8" – 7'2"

90+

7'4" +

90+

7'2" +
It is important to remember that the above chart only refers to shortboards – those buying a longboard, fish or other type of board will need to check sizes.
When buying a surfboard, the correct height of the board can be established by following the 'one palm' rule – the board should be one palm height above your head whilst standing.
Should you Buy a New or Used Surfboard?
Whether to buy a used or new surfboard is a personal decision, which will depend largely upon budget and the individual's surfing experience. For beginners and novice surfers, it may be a good idea to buy a used surfboard to start off with, and invest in a new board later. This is because when starting surfing, a board will inevitably suffer from dings and scratches, and damaging an expensive new board is not the best move.
Later, once the individual has established their style of surfing and is more experienced, a new board can be bought. Those shopping for used boards online on websites such as eBay should always read the listing carefully, as any damage or defects to the board will be detailed here.
How to Choose the Perfect Surfboard
There are a number of factors to consider when hunting for the perfect board. Size is of course a major consideration, as is the type of board and available budget. Here are factors to consider:
Price – what is the available budget and what boards are available for the price?
Type of board – for example, is a shortboard, long board, paddle board or bodyboard required?
What size of board is required?
Level of experience – how much experience does the surfer have? This will determine the size and type of board as well as having an influence on the price, as new surfers will usually spend less on their first board whilst they are still learning
Brand – is the brand chosen important or not to the individual?
Colour/design
Condition – used or new
Location – where is the seller located and can the board be shipped or will local pickup be required?
Special features
There is no such thing as the 'perfect' surfboard, as this will vary from person to person depending on their style of surfing, experience and personal preferences. There are brands that are more popular than others – for example, Channel Islands Surfboards are popular with those participating in competitions.
How Buy a Surfboard on eBay
If you are looking for a new surfboard at an affordable price head for eBay, where it is easy to find great deals on surfboards. Just click on the drop-down menu 'Shop by Category' at the top left of the page. A category list will open up - click on Sports & Recreation. This will bring up a list of all the available categories, so scroll down to Sporting Goods and click on 'more'. From here select Surfing. From the left-hand menu, select Boards and then Surfboards.
A search can be narrowed using a certain term, if looking for something specific. Just type the words related to the search, such as 'Mini Malibu Board' into the search bar, and a list of available items will appear.
Conclusion
Choosing the right surfboard does not have to be difficult, despite the wide range of types and brands available to choose from. Those new to surfing can seek advice from their teacher or trainer as to which board is best, whilst experienced surfers will probably already have an idea of the type of board they are looking for.
eBay has a huge range of boards to choose from in both new and used condition, whether looking for a beginner's shortboard or a Channel Islands Surfboard for advanced surfers. There is something available to suit all tastes and budgets, and prices are affordable compared to shopping in a specialist store.