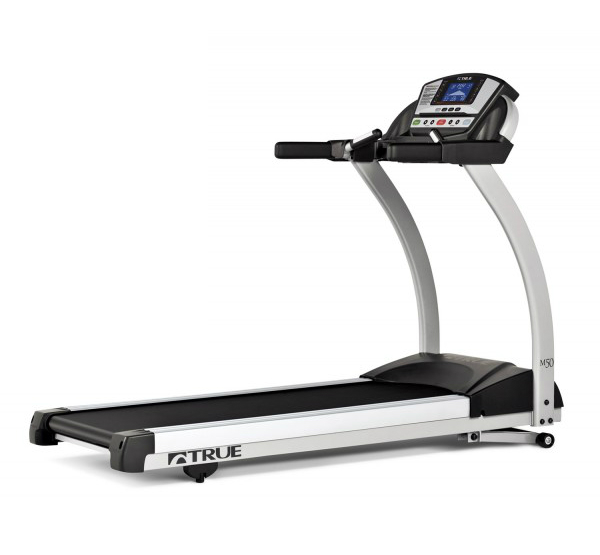 There are times when people need to take the time to reflect on themselves to see where they could use improvement. One of the biggest areas where they see fault is in their physical appearance. Sometimes life events bring about the need for self-improvement. But, no matter what inspires the need, many people choose to buy electric treadmills to help them. Electric treadmills are located at stores that sell sporting goods and at retail department stores or online at eBay.
The key to picking out an electric treadmill is to find one that suits the needs of the individual. In addition, people should become familiar with what features are available and make assessments as to what they need. Choosing the proper treadmill is easy when buyers know what types are available and which ones match their needs.
What to Consider in a Treadmill
Making a commitment to get in shape can take a lot of physical and mental investment for some people. It is a big decision, and so is the type of equipment that they choose to buy. Some people think that electric treadmills are all the same until they actually start researching them and find that there are many different types available on the market. Some are basic in the features that are offered, and others are extremely advanced.
Some people find fitness equipment that has a lot of features or information that is required to be inputted into the computer systems to be exhausting or confusing. There are many new and used treadmills that record and display information about the physical activity performed on them, but information has to be fed into the treadmills and choices need to be made before any of this information is available. If people lack the desire to learn how to operate these types of systems, or merely want basic information back from the treadmills, spending a lot of money on treadmills with advanced features is a waste of money.
There are some people who feel that they want to know every detail about their workout, while others may want to simply run and let a heart monitor record information for them. There are a few things that need to be considered before investing in a treadmill, such as what needs are expected to be met from it, what types of features treadmills come equipped with, how much space the treadmill requires, and how much is available to spend on one. When all of these factors are considered, choosing the right treadmill is much easier.
Needs
"Needs" is a broad word when it comes to the electric treadmill and in this case, encompasses finding out what needs the person has who wants to buy one which relates directly to what needs the new electric treadmill must fulfill. The first step in finding the right electric treadmill is for a person to do a self-evaluation and decide what it is that needs to be improved. If the personal goal is to get toned and increase cardio endurance, then there are specific styles of treadmills which can handle this. If the goal is to lose weight and to become healthier, then there are treadmills which can meet these needs as well.
Often, electric treadmills like ones meant for strength training overlap in those areas and cover a broad range of fitness goals, and more often than not, these are the treadmills that cost more money. But, if a person has a knee or back injury for example, and he or she knows the treadmill is not going to be used for running, then an electric treadmill with a simpler design may be enough. When an honest personal assessment regarding the needs of the individual is complete, then the person is one step closer to knowing what type of treadmill is best for his or her needs.
Features
Advances in technology are changing many things in people's lives on a daily basis, and although this is a good thing, for some people those advancements are more than what they need to accomplish what they are setting out do. Once the personal goals are decided, it is time to use them to pick out features that are desired in an electric treadmill. Some people enjoy treadmill activities requiring high impact, and for those people an electric treadmill that features a heart rate monitor, measures distance, and has an inbuilt fan and cupholder is a great choice.
Dimensions
Size may play an important factor for many people when it comes to choosing a treadmill, especially if they live in an area or use it where there is not a lot of additional space. Folding electric treadmills may be a great option for them because they are easily made more compact for convenient storage. There are even models that fold down flat enough to fit under a bed.
If space is not a hindrance for people, then the sky is really the limit, as there are many models that are both wide and long and usually offer many bells and whistles. On average, a treadmill is 213 centimetres long and 91 centimetres wide.
Investment
Another very important thing to consider when choosing an electric treadmill is how much money is in the budget. A small budget does not necessarily mean that models stripped down of many features are the only options. Instead, these people also have the option to look for used electric treadmills. Buying used electric treadmills not only saves money, it also gives buyers more options and features in order to meet their personal needs.
Another option is to find treadmills when they go on sale. There are many times during the year when new treadmills are a very popular selling item, like in the first three months of a new year, because people have made resolutions to get into shape and lose weight. It is not always necessary to wait for a new year to approach in order to get a good deal on exercise equipment. There are many times when merchants offer big discounts or daily deals on exercise equipment like new electric treadmills.
Types of Electric Treadmills
Knowing what types of electric treadmills are available as well as what types of features they include makes choosing the right treadmill even easier. Listed in the table below are examples of electric treadmills that can help people fulfill almost any fitness need.
Type

Notable Characteristics

Features often include pulse and heart rate readings; may include variable incline platform, programs, and speed settings

Ideal for intense workouts

Variety of features available

Compact and easy to store

Often has longer belt surface and a variety of preset fitness programs
If people are into a wide range of fitness activities, choosing treadmills with features such as variable incline positions, variable speed settings, and preset fitness programs are great choices. Choosing very versatile models right from the beginning reduces the risk of the owners becoming bored as easily.
How to Buy an Electric Treadmill on eBay
The decision to get into or stay in shape is an important one, and one that requires dedication and hard work. You put a lot into your exercise routines and should have an electric treadmill that gives you what you need to accomplish this goal. Buying a treadmill on eBay is not hard, but what is difficult is knowing which treadmill to choose.
After deciding on an electric treadmill, go to the eBay home page and locate your item. To get started, type relevant keywords into the search query box at the top of the page. For example, if you need a treadmill but brand is not important, you can use keywords like "used electric treadmill", and all treadmills tagged with those keywords are displayed in the search results for you to browse through.
Conclusion
There is nothing quite like the feeling of taking on a new endeavour that brings about peace of mind and happiness. Many people decide to make pursuing a healthy and active lifestyle and use electric treadmills as part of that goal. For some people it is confusing to know what type of electric treadmill to choose.
There are various treadmills on the market. Some are simple, and others are very technical. By deciding what fitness goals need to be met and then tailoring those goals to the features of the treadmill, the final determinations to be made are the amount of space required, and how much money to spend. Careful planning coupled with sound decision making helps make the task a much simpler one, once the buying process begins.