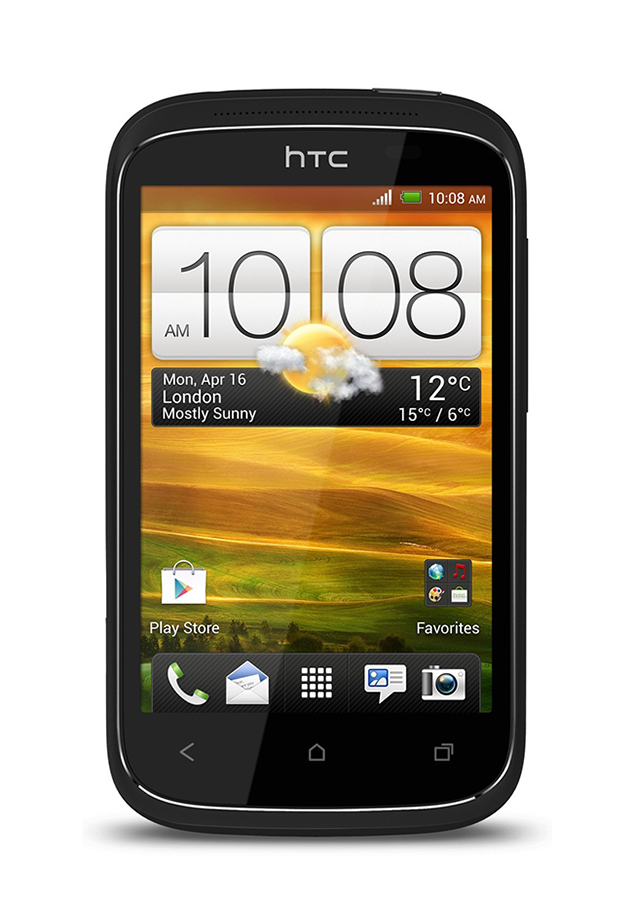 The HTC Desire C is a smart phone which offers a wide range of connectivity options, gives users access to an enormous range of useful and fun apps, and is an ideal entry level choice for those looking for an affordable, but capable, mobile phone. The HTC Desire C, along with a wide range of other mobile phones made by HTC and other manufacturers can be found on eBay.
HTC Desire C Key Specifications
There are number of key specifications which should be considered when looking to purchase a new mobile phone. These include the size and resolution of the screen, the power of the internal hardware and the presence and capability of any included cameras.
| | |
| --- | --- |
| Phone Size | The HTC Desire C is a relatively small and light phone, weighing around 100g and measuring at 6.1 x 10.7 cm in size, and only 1.2 cm in thickness. |
| Screen | The 3.5'' touch screen takes up much of the phone and is designed for easy use in web browsing and reading texts as well as viewing photos and playing games. The screen resolution of 480x320 offers a clear picture, though is less than the higher definition screens which many more expensive phones now offer. |
| Camera | The HTC Desire C includes a single 5MP camera mounted on the back of the phone, which is suited for taking simple photographs easily and quickly. |
| Internal Hardware | This phone features a 600Mhz processor speed and 512MB of RAM. These specifications affect the speed of the device, with more powerful hardware able to run more intensive apps and multitask more effectively. The HTC Desire C can run many basic Android Apps. |
| Operating System | When buying a mobile phone, the operating system is an important decision, with different OS's offering a suite of different capabilities and apps. The HTC Desire C makes use of the Android operating system, giving users access to hundreds of thousands of apps. The Desire C runs Android 4.0, 'Ice Cream Sandwhich'. |
| Memory | The HTC Desire C offers 4GB of built in memory for storing contact information, photos, apps, music and videos. The phone also supports external memory Micro SD cards up to 32GB, enabling users to significantly expand the capacity of their phone. |
Connectivity Options on the HTC Desire C
Mobile phones, as well as other electronic devices such as laptops and tablets, have a wide array of different possible connectivity options on offer. These can include ways to connect to other devices, home Wi-Fi networks and even cloud storage services which allow users to easily upload their information to be stored on remote servers. The Desire C has a number of connectivity options available.
| | |
| --- | --- |
| 3G | 3G connection is one of the faster available types for mobile phones, enabling fast internet browsing, and the streaming of music and videos.3G may be less suited to streaming large high definition video, and other larger files. Use of 3G will require connection to a supporting network, and most networks offer 3G capacity as standard. |
| Wifi | A wifi enabled mobile phone has the capacity to connect to wireless networks, be they home networks or public hotspots. This means that you can connect your Desire C to your home internet, and browse without using up your data allowance. |
| GPS | The Desire C has a GPS receiver, enabling the user to make use of GPS services. |
| Bluetooth | Bluetooth is a fast and simple way for devices to connect with each other and share data and files, as well as with wireless peripherals such as headsets. |
| Radio Tuner | Radio tuners enable a phone to tune into the radio. The HTC Desire C includes an FM radio tuner . |
Desire C Special Features
The HTC Desire C includes some special features which are found on many other mobile phones made by HTC. These include;
· Beats Audio works to enhance sound on music and video played by the phone, enabling Desire C users to enjoy a superior sound quality.
· The Sense 4.0 overlay offers an interface which many find easier to use.
· This phone can be used to access the HTC Watch service, which allows users to purchase and stream movies and TV shows to their phone.
How to Buy the HTC Desire C on eBay
A wide range of HTC mobile phones, including the Desire C, can be found on eBay, along with a variety of accessories.
· The listings of available HTC Desire C phones can be found under the HTC Desire category of the HTC section, under Mobile Phones.
· It is possible to sort through the listings of available HTC Desire phones by device colour as well as the carrier, with unlocked phones also available.
· The key information about a phone, such as the condition, carrier and any included accessories, will often be prominently displayed in the item listing, making it easy to quickly identify if an item meets any specific requirements.
· More detailed information about an HTC Desire phone can be found on the item page, along with information about the seller, such as item reviews and feedback ratings. This helps to ensure that a purchase can be made with confidence.
· If looking for a specific Desire C accessory or other item, it may be easier and faster to make use of the eBay search function, which can be found at the top of every page. Entering key words will return relevant results from within a selected category, or from across the site.
· Look out for deals on mobile phones which may be available under phones.
Conclusion
The HTC Desire C is an ideal choice for those looking for an affordable entry level smart phone, which give users access to a wide array of exciting and useful apps, as well as a number of different features and connectivity options. All kinds of mobile phones, accessories and other electronics can be found on eBay.