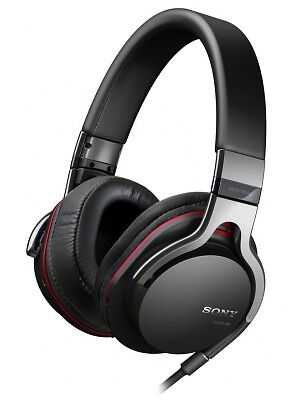 Noise cancellation headphones block out or cancel ambient noise and allow the user to hear only the audio coming through the headphones. They do this in one of basically three different ways. There are two types of active noise cancellation (digital and analogue), and also a kind of passive noise cancellation, sometimes called noise isolation.
While this is the biggest choice facing someone in the market for noise cancellation headphones, other important factors to consider when shopping include: the headphone style, power source, and extra features. Headphones are found at many electronics stores as well as online at helpful websites like eBay. By learning about the options available in modern noise cancellation headphones, anyone may find a comfortable pair of headphones to use when travelling, studying, or simply listening to music.
Noise Cancellation Technologies
Active noise cancellation technologies are either analogue or digital. Headphones with ANC (Active Noise Cancellation) emit sound waves that are equal and opposite to the sound waves in the environment to cancel them out and create silence at those frequencies. Analogue circuitry is designed to cancel noise at the same frequencies at all times, although some models may have a few different settings. Digital ANC sets, which are usually more expensive, use technology that changes the frequency of the sound waves emitted depending on the ambient noise.
Controlling the Noises Around You
Manufacturers often claim that their headphones cancel a certain percentage of ambient noise, but there are no standards for such claims. Consequently, it would be hard to compare between different brands and there is no guarantee that the headphones would perform the same way in one's own environment. Also, most headphones do a better job of cancelling out low frequencies than high frequencies, so look for a model that does a good job at cancelling frequencies over a large range, not just one with a high percentage of noise cancellation.
Passive Noise Cancellation
Passive noise cancellation, on the other hand, is clearly distinguishable from ANC. Also called "noise isolation," this type of headphone only blocks incoming noise by creating a seal around or in the ear. While these are usually earphones, there are also over-ear models that offer only passive noise cancellation. The major advantage of finding great deals on noise-isolation headphones is that they do not interfere in any way with the audio signal, something that may be important for audio purists. The following table compares the three types of noise cancellation technologies.
| | | |
| --- | --- | --- |
| Noise Cancellation Technology | Pros | Cons |
| Analogue ANC | Most affordable type of ANC | Only works at certain frequencies |
| Digital ANC | Best cancelling ability | Often expensive |
| Noise Isolation | No interference with audio | Passive cancellation only |
Both types of ANC are limited in that they cannot cancel out sporadic loud noises, like children crying or people shouting. The best bet for environments where the ambient noise varies widely is a pair of noise-isolating headphones. However, noise cancellation technology works wonders in airplanes to cancel out the drone of the motor, or in other situations where there is a constant sound of some sort.
Headphone Styles
There are three basic headphone styles available among noise cancellation headphones. The main considerations when choosing a style are comfort and portability, as well as how they look.
On-Ear Headphones
On-ear headphones fit on top of the pinna, the cartilage of the outer ear. They do not create a seal like other headphone types, which means that sound does tend to leak out and is often heard by others. For the same reason, on-ear headphones provide the least amount of sound isolation. However, on-ear headphones are often the most comfortable and often fold into a compact shape for excellent portability.
In-Ear Headphones
In-ear headphones, also called earphones or earbuds, create a good seal inside the ear. They provide excellent sound isolation, making active noise cancellation almost unnecessary. However, universal-fit earbuds are not always the most comfortable and many users have problems with them slipping out. While they are the smallest and most portable of all headphone types, they typically have a tinny sound and do not reproduce bass as well as bigger headphones.
Around-Ear Headphones
The bulkiest of the headphone designs, around-ear headphones are made to cover the entire ear (including the pinna). The advantage to these headphones is the excellent sound quality, unmatched by smaller headphones. Around-ear headphones are the type used by audio professionals. However, besides the unwieldy size, around-ear headphones sometimes become uncomfortably hot, especially when the seal around the ear is good. Also, the weight also becomes painful for wearing for extended periods of time. High-end full-size headphones address these issues better than entry-level models, so it is better not to skimp on comfort when shopping for full-size headphones.
Power Source and Other Features
Headphones with active noise cancellation require a power source. Some models function as regular headphones when there is no power, while others do not work at all. For the greatest functionality, make sure the headphones still work when ANC is switched off.
Power is supplied to the headphones through batteries or through a USB cable. The downside of batteries is that they have to be replaced periodically, and tend to cost more over the long-term. On the other hand, USB-powered headphones require access to a computer and have to be recharged periodically. Be sure to check that the USB charging cable is included when shopping for headphones.
Locating the Right Frequency
When buying a high-end pair of headphones, it only makes sense to look for a few other features as well. In-set call control and a mic are useful when the headphones double as a headset for a smartphone. Some headphones are wireless and have Bluetooth capabilities. Another useful feature is multiple modes of ANC. This is found on analogue ANC headphones to allow the user to change the frequencies which are emitted to block different noises in different environments.
How to Buy Noise Cancellation Headphones on eBay
Finding noise cancellation headphones on eBay is fast and easy. The first step is to do a search by entering a term like 'noise cancelling headphones' in the search box located on any eBay web page. You then narrow down the search further by choosing the appropriate category and subcategory for your search. Once you are within the correct subcategory, a number of search criteria are made available to help refine the search further. By defining parameters like price, brand, and features, you quickly locate just the listings you might be interested in. You can also search through deals on all audio items available.
Once you find a listing that interests you, the next step is to check the seller's feedback score. This number, displayed next to the seller's name, gives you an idea of the seller's history on eBay and the percentage of positive feedback the seller has received. Be sure to read the entire listing carefully and ask the seller any questions you may have before making a purchase so that you know exactly what is included.
Conclusion
Noise cancellation headphones are most useful for those who commute or travel by plane frequently. Active noise cancellation works by emitting sound waves that cancel out the sound waves of ambient noise, either with analogue or digital circuitry. Noise isolation is a kind of passive noise cancellation and works by creating a seal in the ear and blocking out ambient noise.
Noise cancellation headphones come in every size from tiny earbuds to full-sized around-ear headphones, like those used by music professionals. They come with a number of extra features that may be useful, including wireless Bluetooth capabilities, microphones, and different noise cancellation modes. By choosing among these options before shopping on eBay, music lovers often find just the headphones they need at the lowest possible prices when using eBay.
Noise Cancellation Headphones|On-Ear Headphones|Earbuds|Headphones|Used Noise Cancellation Headphones