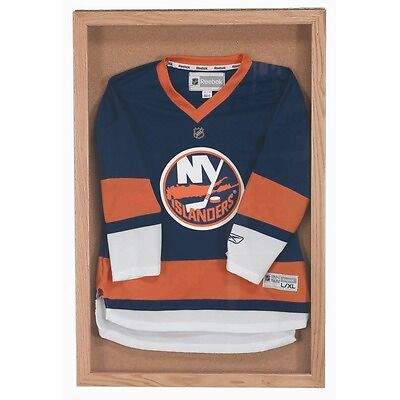 With the immense popularity of the NRL Rugby League, there is a large market for associated memorabilia.
This guide takes the essential factors in to consideration when buying NRL memorabilia on eBay, from the types available to the steps that should be taken to guarantee a successful and legitimate purchase.
Types of Memorabilia
There are many different types of NRL memorabilia. Most memorabilia will be team-based items, such as items including a team name or team logo, or merchandise that has been autographed by team members. Memorabilia will be found of varying value, including both vintage and modern items.
· Officially Licensed NRL Merchandise
Many items of memorabilia may be endorsed by the NRL. When buying these items, ensure that there is a sticker or tag present to indicate that the merchandise is officially licensed.
· Clothing
Official team jerseys are commonly sought after pieces of memorabilia. Jerseys that have been worn during NRL matches will be of particular value to collectors. Also to be found are items of NRL clothing, such as: hats, scarves, jackets, shorts and t-shirts.
· Other Official Memorabilia
Teams produce other types of official merchandise, including footballs, keyrings, toys and games, flags, bags, and various kitchenware and home ware items can also be found.
· Collectables
There are many other items of NRL-affiliated merchandise available for purchase or to collect. These include:
· Trading Cards: Trading cards that can be played with and collected, featuring favourite NRL superstars from the past and present. Some of these are highly collectible.
· Pictures and Photographs: Individual or team prints, posters and photographs that may be signed or framed.
· Match Souvenirs: Souvenirs from NRL games, such as ticket stubs, match programs, rugby boots and match balls.
· Other Collectables: Many sellers may be offering other types of collectible NRL items, such as books, glasses, mugs, beer mats, badges and magnets.
Proof of Authenticity
It is becoming increasingly important to obtain proof that a legitimate piece of sporting memorabilia has the right provenance, particularly if the item has been autographed or holds significance in the NRL's sporting history.
Valuable items of memorabilia, such as signed jerseys, will often be accompanied by a Certificate of Authenticity (COA) to demonstrate that the item is authentic.
Autographed Memorabilia
If an item of memorabilia is signed by a professional NRL player or member of coaching staff, it is important to be confident about the item's authenticity. Where possible, try to find memorabilia that has a COA attached.
Carefully read the description of any autographed item of memorabilia of interest and study any accompanying photographs of the item. Sellers should provide as much detail as possible about the memorabilia, including how old the item is, its history, current condition and autograph location, and assurance that the item is an original rather than a copy.
If buying or selling autographed memorabilia on eBay, remember to read eBay's policy on autographed items.
Do Some Research
Spending time researching the different types of NRL memorabilia available will be beneficial. The more shopping around, the greater appreciation there will be of the different options available, improving the chance of finding the right item.
If purchasing an autographed item of memorabilia, it is sensible to become familiarised with the athlete's autograph. Then, study the item carefully to evaluate the autograph's legitimacy.
If looking to buy a collector's item with a view to sell it in the future, identify items that are likely to increase substantially in value over time. If simply wishing to buy a piece of memorabilia for the pleasure, research the different types of memorabilia available and their appropriate costs.
On eBay, the advanced search options can also be used to include completed listings in the search results. This will give a better idea of the prices one should expect to pay for certain pieces of NRL memorabilia.
Trust Your Seller
When purchasing items of memorabilia, it is important to buy from a reputable company or individual. COAs are only as valuable as the reputation of the seller, so it is necessary to investigate each authenticator's background.
The seller should provide photographs of the memorabilia and list detailed information about the item, including its age, history and current condition. Any signs of wear or damage should be disclosed and preferably photographed.
By shopping on eBay, one benefit is the ability to see an individual seller's profile, which includes previous buyers' ratings and feedback.
Where possible, aim to buy limited edition or particularly valuable items of NRL memorabilia face-to-face. This way, assessment can be made first hand as to the authenticity of the item before finalising a purchase. Many sellers on eBay will offer a free 'Local Pickup' service, for example.
Protect your Memorabilia
Many items of memorabilia benefit from increasing in value over time. Deterioration or damage can reduce their value, however, so it is important to protect memorabilia whenever possible.
A wide range of storage options can be found on eBay that will help to keep memorabilia in peak condition, including binders and sleeves, card holders, display cases and storage boxes.
For particularly valuable memorabilia, it may also be beneficial to get insurance against theft or damage.
Buying NRL Rugby League Memorabilia on eBay
You will find an extensive range of NRL memorabilia for sale on eBay.
To begin your search, navigate to the Sporting Goods category and click on NRL, Rugby League. From here, you will find a great deal of items under the Memorabilia category on the left-hand side of the page.
You can then use the many options on the left of the page to customise your search results. You can choose certain product types, for example, as well as items relating to specific teams, whether or not the memorabilia is signed, and what era the item is from.
As with all eBay search results, you can also limit your results by condition, location and price.
Keyword Search
If you are interested in a specific piece of NRL memorabilia, you may prefer to use the Keyword search bar at the top of the page. For example, if you wish to buy an NRL jersey signed by a member of the Brisbane Broncos team, you would simply type "signed Brisbane Broncos jersey" (without quotation marks) into the search box.
You can also select "Include Description" to expand your search results. Visit eBay's Searching Helppage for more tips on searching with keywords.
If you can't find exactly what you're looking for, try browsing eBay Stores or tell the eBay Community what you're looking for by creating a post on Want It Now, or save a search on My eBay. eBay will then email you when a matching item becomes available.
Remember also to search Ebay's Deals when searching for a bargain.
Buy NRL Rugby League Memorabilia with Confidence
Make sure that you know exactly what you're buying and understand how eBay and PayPal protect you.
Know Your Item
Read the details in the item listing carefully.
Remember to add delivery costs to your final price. If you're buying a high value item, check that the seller will insure it until it is delivered to you.
If you want more information, click the "Ask seller a question" button on the seller's profile or the "Ask a question" link at the bottom of the item listing page.
Know Your Seller
Research your seller so that you feel safe and positive about every transaction.
· What is the seller's Feedback rating?
· How many transactions have they completed?
· How many positive responses do they have?
· What do buyers say in their Feedback?
· Are they positive about the seller?
Most top eBay sellers operate like retail shops and have a returns policy.
· Do they offer a money-back guarantee?
· What are their terms and conditions?
Conclusion
Buying NRL Rugby League memorabilia on eBay makes it quick and easy to search through a huge range of items. Be sure that you have all of the information about the item to guarantee authenticity as far as possible. An honest seller with a genuine product should always agree to a video call.