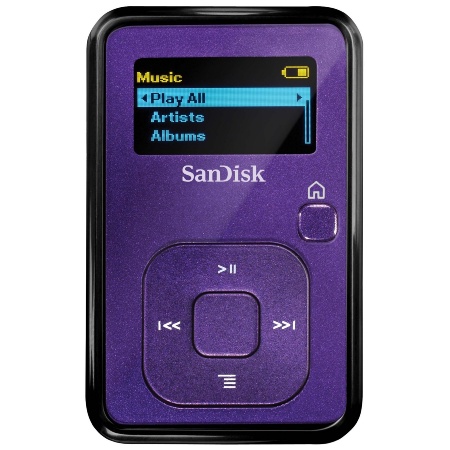 The MP3 player is one of the most popular and useful devices of the modern era. It allows us to enjoy the music we love wherever we go. MP3 players are operated by using a screen; this screen can sometimes become damaged, which is an undesirable result. Screen protectors allow owners of MP3 players to use their devices without running the risk of damaging their screens.
It is the intention of this guide to provide the reader with detailed information on the subject of screen protectors, allowing them to make the right choice for themselves. In addition, this guide will explore why eBay is such a great online shopping destination from which to buy screen protectors for MP3 players.
Factors to Consider when Buying a Screen Protector
This section of the guide will identify and cover in detail the most important considerations that one should take into account when buying a screen protector for an MP3 player. Six main factors have been identified. These are as follows:
Brand
Type
Colour
Aesthetic
Price
Condition
Brand
The first thing to consider is the brand of the MP3 player in question. There are many large manufacturers of MP3 players currently active in the industry, and they all make devices in very different shapes and sizes. This means that a screen protector created to fit MP3 devices made by one specific manufacturer will not fit those made by another. For this reason, it is essential that anyone buying a screen protector for their MP3 player buys one that is designed for the brand of MP3 player in question. There are protectors available for devices made by all manufacturers, so this is unlikely to present a problem.
Type
The next important consideration is the specific model, or type, of device in question. Each large manufacturer of MP3 players will offer a range of available products. In many cases, each available model will differ from the others; sometimes only in minor ways, sometimes significantly. This results in a similar situation to the brand issue: the buyer must ensure that the screen protector being bought will fit the specific device owned. Individual product information pages will provide the details of which types of MP3 player will fit any given screen protector; simply comparing this information to the basic product information possessed by the MP3 player's owner ought to give an indication of whether a screen protector will fit that particular MP3 player.
Colour
Screen protectors for MP3 players are usually available in a diverse selection of colours. Due to the hugely diverse screen protector and MP3 player market, almost any shade or combination of colours imaginable can be chosen from. If using eBay, there is a 'filtering option' which allows the user to refine their search to include only those colours in which they are interested. The decision in this case is ultimately a very personal one, dependant entirely upon individual taste.
Aesthetic
Similar in some regards to colour, the aesthetic of an item is an overall visual impression it creates. This extends beyond just colour, however, to include patterns, images, logos and text. Screen protectors featuring all of these things are available, allowing for extreme levels of customisation and personalisation. In some cases, screen protectors will feature decorative images or models of popular characters, or other complex designs which do not conform to regular standards. Whilst on the one hand these cases are marginally more expensive (owing to the difficulty involved in making them), they also allow MP3 player owners to make an extremely personal statement.
Price
As with any purchased item, price should be a primary consideration. Screen protectors for MP3 players are usually relatively affordable; however, this varies depending on quality and complexity of design. It is a good idea to set oneself a fixed budget before committing to any particular purchase. When using eBay, the 'price' filtering option allows users to browse only items within their specific price range.
Condition
There is a directly proportional relationship between the value of an item, and the amount of time for which it has been owned. In addition to other potential value-reducing factors, this means that buying a used product is almost always cheaper than buying a new one. There are many used and new items available on eBay. Buying used is often the more practical decision when under economic limitations. However, there are potential drawbacks to buying used items as well. For instance, a used product, whilst cheaper, may have a shorter remaining lifespan than a new product, as well as minor aesthetic and visual blemishes.
How to Buy Screen Protectors for MP3 Players on eBay
The hugely popular online auctioning platform eBay is the ideal means of buying a screen protector for an MP3 player from the comfort of home. It features a tremendous selection of products, and is designed with the user in mind. This section of the guide will detail the best practice when using eBay.
It is a simple matter to find one's way around the website. To begin, go to the eBay homepage. This page, as with most others, features a list of links to product categories, found to the left-hand side. The desired area of the website can be reached by following these links; first, click Electronics, followed by MP3 Player Accessories, then Cases, Covers & Skins, and finally Screen Protectors. This should result in the item listings displaying only screen protectors. Alternatively, use the search bar to instantly arrive at the desired location; simply type 'MP3 player screen protectors' into the bar and press enter.
The item listings are the form in which the essential product information is displayed. Each item is represented by a thumbnail image and a brief description. There are numerous 'filtering options', which allow the user to specify certain conditions that a product must meet in order to be displayed in the listings. These options include brand, colour, price, condition and seller's location. Further, 'auction' allows the user to bid on the product, whilst 'buy it now' enables on the spot purchase.
Clicking on an item's entry in the listings will relocate the user to that item's individual information page. This page contains: detailed product specifications, seller's information (such as user ratings and feedback), and the option to contact the seller directly with queries.
The Deals section of the website contains all of the many incredible special offers (available on a huge range of items) that eBay offers on a regular basis, including screen protectors for MP3 players.
This combination of spectacular design features, amazing offers and excellent selection of products make eBay the perfect online shopping destination for anyone considering buying a screen protector for their MP3 player.
Conclusion
The MP3 player is a personal, portable, electronic music playing device that revolutionised the way we listen to our favourite songs. However, their screens are fragile, and susceptible to damage. This guide intended to provide detailed information about what to look for when buying a screen protector for an MP3 player. Six main factors were identified:
Brand
Type
Colour
Aesthetic
Price
Condition
This guide concludes that eBay is the ideal online consumer tool to use when buying screen protectors for MP3 players, owing to its intuitive design and great choice of items.