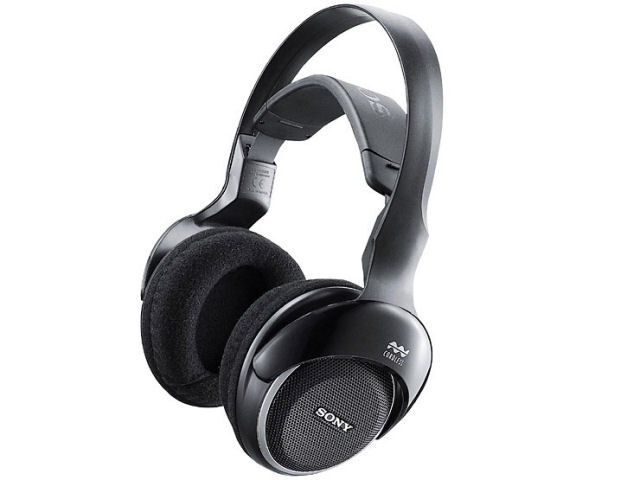 Gone are the days of being tethered to the stereo, television, or even a computer by a set of headphones. Wireless and Bluetooth technology allow consumers to enjoy mobility while enjoying music, watching a TV programme, or listening to the radio. While traditional wired headphones produce higher quality audio output than a wireless headset, wireless technology continues to improve. Wireless headphones are a great choice for those who like listening to music or audiobooks when working out, bicycling, or running. Apartment dwellers or office workers appreciate wireless headphones, as they allow individuals to enjoy entertainment without imposing on others.
Wireless headphones are available from consumer electronics stores and department stores as well as from online sources such as eBay. Before buying wireless headphones, it is helpful to know about the different types available in the market as well as the features associated with each type.
Types of Wireless Headphones
Most wireless headphones utilise Bluetooth technology to transmit the signal from the audio source to the headphones. Unlike wired in-ear earbuds, wireless headphones use the circumaural, or ear cup, form factor to maximise sound quality and provide stability on the wearer's head.
Non-Portable Wireless Headphones
Non-portable wireless headphones are not meant for use at the gym. These headphones are paired with a base station that utilises infrared or radio frequency to transmit the signal from the source, such as the television or stereo, to the receiving headset.
| | | | | |
| --- | --- | --- | --- | --- |
| Transmission Type | Line of Sight | Transmission Distance | Audio Quality | Susceptible to Interference |
| Infrared (IR) | Yes | 6-8 m | Above average | Low |
| Radio Frequency (RF) | No | 30-100 m | Average | Average |
RF transmission is more reliable, with less signal loss. Further, RF signals are able to penetrate objects and walls, allowing the listener to enjoy audio throughout the house. The disadvantage of RF wireless headphones is that the left/right signal is modulated into one frequency prior to transmission; the signal is demodulated into left and right audio channels when it is received by the headphone. These headphones are also susceptible to RF interference from other RF sources, such as cordless phones or a Wi-Fi network. Finally, metal objects such as a firewall, shelving, or ductwork can block the RF signal.
Unlike RF signals, infrared headphones transmit signals that are restricted to line-of-sight reception, meaning that they do not operate unless the infrared source is in full sight of the listener. Additionally, an infrared headset can connect to only one source at a time. Infrared signals are not vulnerable to infrared sources in other areas of the house or office, which enables multiple listeners to enjoy their own programmes without interfering with the others. Infrared headphones provide genuine stereo separation and excellent audio quality.
Portable Wireless Headphones
Ideal for use on the go, portable wireless headphones generally utilise Bluetooth technology. As with the transmitter-receiver technology required with RF and IR headphones, a Bluetooth headphone receiver must be paired with a Bluetooth device. These devices include smartphones and Bluetooth-enabled media players, such as the second-generation and later iPod Touch and beginning with the seventh-generation iPod Nano. These headphones operate at a range up to 9 m.
Bluetooth is a radiofrequency transmission and reception standard that provides automatic detection and connection once the user has set it up on each device. Although the signal transmitted by the Bluetooth source is compressed, continual improvements in this technology augment the quality and fidelity of the signal.
Dual-Function Wireless Headsets
Some wireless headphones, such as the Outdoor Technology DJ Slim line, allow the consumer to listen to music or other programming and answer a cell phone call without removing the headset. Bluetooth is the standard technology for these dual-purpose wireless headphones, which increases versatility for the consumer. These headphones are ideal for those who prefer hands-free phone operation, and they range from budget-friendly sets such as the Plantronics BackBeat Go line to high-end, feature-rich headphones such as the Sennheiser RS 220 model.
Sportsband Wireless Headphones
Sportsband wireless headphones are light, streamlined devices that are ideal for workouts, commuting, walking, and listening at the office. Utilising Bluetooth and wireless technologies, many of these sportsband headphones feature a hands-free mic and control buttons for music and calls on the earpiece. These headphones are usually sweat-proof and fit securely for active use. These headphones generally weigh around 100 g.
In-Ear Wireless Headphones
For those who prefer a compact, lightweight listening solution, in-ear wireless headphones are a solid choice for exercising, walking, or doing yard work. These headphones are generally Bluetooth-enabled, making it easy for the user to pair them with a compatible device while on the go. Headphones that allow the user to sync with more than one device simultaneously makes it easy to use several devices without needing to sync them each time. Consumers should look for a design that wraps around the ears and neck for comfort and secure placement, enabling freedom of movement during exercise.
Look for units that have at least four hours of battery life and can be recharged via a USB cable. Other features of a good set of in-ear wireless headphones are cell phone control, active noise cancellation, and resistance to moisture. Keep in mind that these headphones usually have reduced bass response and sound quality compared with larger models.
Pros and Cons of Wireless Headphones
As with each evolution in audio technology, there is a trade-off between convenience and audio quality. Many music lovers utilise different headphones for different missions. A wireless headset is ideal while working out or performing other activities that may result in tangled wires or limited mobility. A wired headset is a good choice for listening in one place, such as a recliner or at one's desk.
Pros

Portability

No tangled wires

Maturing technology means decreasing prices

Cons

Compressed audio files flatten sound imaging

Control buttons are smaller on ear cup surface

A dead battery stops the music

Headphones can only be used with compatible technology, such as Bluetooth
Among the remedies for some shortcomings of wireless headphones are a 3.5-mm port and detachable cable to create a wired connection. Some wireless headphones feature active noise cancellation, which subtracts or cancels the frequencies of ambient noise and other unwanted, extraneous noise from the listener's audio experience. Serious audiophiles tend to avoid noise-cancelling headphones, which often relegate audio quality and sound imaging behind the noise-cancelling capabilities.
How to Buy Wireless Headphones on eBay
Once you have identified which wireless headphone models meet your needs, your search begins on any eBay page. Enter the relevant keywords, such as "wireless headphones", in the search window on any eBay page. You may refine your search by selecting specific brands and models, such as Sennheiser RS-160, as well as the item's condition, such as new or used. Do look in the eBay Deals section, where you may find special pricing on wireless headphones.
If you prefer to buy from a local seller, simply enter your postcode and search for sellers within a certain distance. It is important to communicate regularly with potential sellers and to confirm that the seller is amenable to a local pickup once the transaction is successfully concluded. Other ways to narrow your search include selecting eBay's Top-rated sellers, which can provide additional confidence as you engage in transactions.
Conclusion
Wireless headphones are a convenient and versatile way to enjoy music, television, radio, and audio books while on the move. Radio frequency headphones utilise radio frequency technology to transmit the audio signal from a base to the consumer, who can listen in different rooms. Units with infrared technology work within line of sight, offering improved stereo quality over RF headphones. Bluetooth headphones are used with compatible devices, including smartphones and many MP3 players, providing great audio quality, portability, and cell phone capability with ease.
Consumers can find an extensive variety of headphones by browsing the continually refreshed listings on eBay. By researching each seller's customer comments and selling policies, buyers can find the right wireless headphones for their needs at affordable prices.
Wireless Headphones|Headphones|Earbuds|Portable Electronics|Used Wireless Headphones