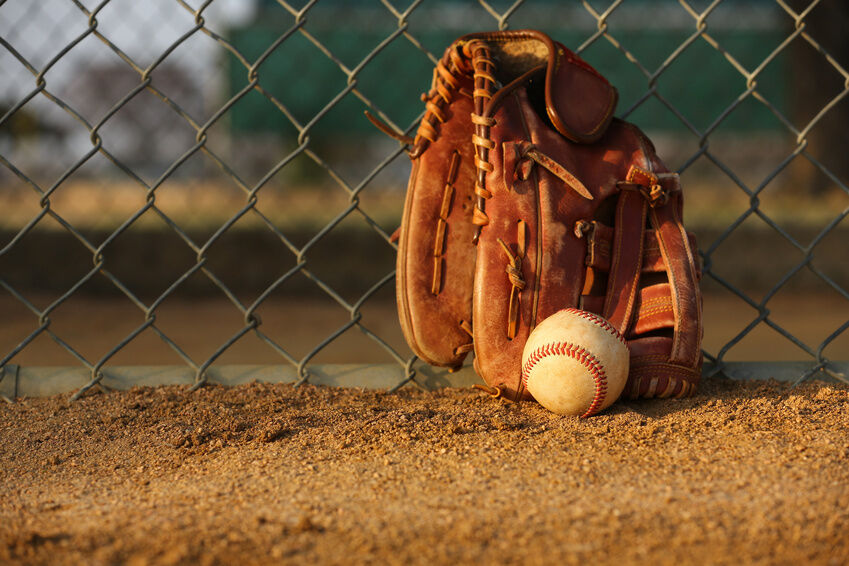 Baseball and softball share many common traits, but they are two distinctly different games. There are important differences, especially when it comes to regulation equipment. The nuances that distinguish baseball from softball gear reflect the games' subtle differences because they are each optimised to help players achieve specific goals on the field. Players should know what to look for when shopping for balls, bats, and uniform essentials, such as gloves, helmets, and cleats so that they are prepared to take the mound, run the diamond, and field the green.
Ball sizes and colours
One glance reveals the obvious differences between baseballs and softballs. Standard baseballs have a circumference of 9 inches, while regulation softballs range between 11 and 12 inches. Softballs weigh between 180 and 200 grams, making them significantly heavier than baseballs, which range from 141.75 to 148.8 grams. Additionally, youth leagues and high school teams usually use bright yellow balls for softball, while all groups use white baseballs.
Bat length and diametre
Baseball bats are typically longer, have a larger barrel diametre, and are stiffer than softball bats. Baseball bats range in length from 32 to 33 inches, while softball bats measure between 33 and 34 inches. They also carry slight weight differences, with baseball bats weighing between 28 and 31 ounces compared to softball bats, which weight between 23 and 28 ounces. In youth leagues, players often use baseball and softball bats interchangeably; however, this does not work in adult leagues because a softball bat cannot withstand the force of striking a baseball during play.
Cleat styles
Both baseball and softball players typically wear synthetic or metal cleats to give them better traction as they run around the diamond and field, especially when the ground is wet. For many years, softball regulations allowed only cleats with synthetic spikes, but some athletic organisations now permit metal cleats on the softball field, especially in fast pitch leagues. Most youth leagues do not let young baseball players wear shoes with metal cleats, but many organisations release these restrictions for older and adult players.
Glove length and construction
Baseball and softball gloves have specific designs and features that help players better catch balls. Since baseballs are smaller than softballs, baseball gloves have smaller pockets and larger profiles than softball gloves, which must accommodate a larger ball. Players also use different gloves styles for various positions.
Catcher's mitt
A catcher's mitt looks different from the gloves other players use since it does not have cutouts for fingers. They also have a stiffer design and closed pocket that help absorb frequent impact. Baseball mitts range between 30.5 and 34.5 inches, while softball gloves measure between 31.5 and 35 inches around the circumference.
Fielder's glove
An infielder's glove is shorter and has shallower pockets than an outfielder's glove to accommodate different types of plays. For baseball players, infielder gloves measure between 11.25 and 12 inches, while their softball counterparts are often larger by one half inch. Outfielders need additional cushioning in the fingers of the gloves, so glove sizes for a baseball outfielder range between 12 and 13 inches, and the same softball gloves may have an additional inch.
First baseman's glove
First basemen use gloves that are similar to a catcher's glove, but they are longer and have less padding on the fingers, which makes them more flexible. At the same time, the fingers do not move backward, which gives them additional strength so the ball does not slip as easily out of grip. In both baseball and softball, the maximum measurement for these gloves is 13 inches.
Minor helmet differences
When at bat, both baseball and softball players wear helmets. The basic structure of the helmets for both sports does not greatly differ, but softball players have the option of adding a wire to guard the face. Some softball helmets also have pony tail channels since many softball players are women.
How to buy baseball and softball equipment on eBay
eBay is an excellent source for the baseball and softball equipment you need to play the game. To find gear, enter descriptive keywords into the search box and add distinguishing details, such as manufacturer names or sizes to refine the results. As you review the available listings, pay attention to details, such as the condition of the equipment, and communicate directly with sellers when you have questions. Ask about the measurements of gloves and bats so you know the equipment fits the guidelines for your game's rules.