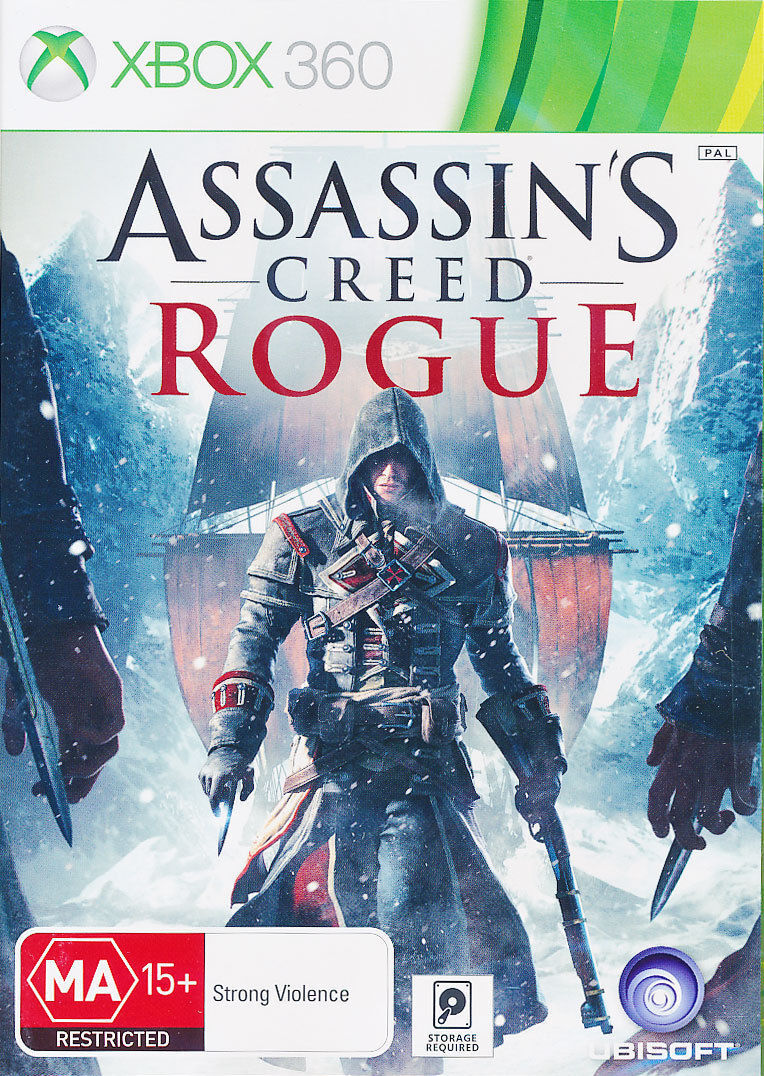 "Assassin's Creed" is an action video game franchise that puts players in control of skilled assassins throughout history. It involves fluid gameplay that allows players to sneak and fight through a thriving open world environment. The franchise has an elaborate, mind-bending storyline that blends science fiction with historical settings. The combination of an engaging storyline and immersive gameplay has made the franchise hugely popular. In 2014, publisher Ubisoft announced sales in excess of 73 million games, making it the company's best-selling franchise.
'Assassin's Creed' game series
The first "Assassin's Creed" game launched in 2007 and received critical praise from IGN, GameSpot, and GameSpy. Strong sales figures resulted in a franchise, and by 2014, there were eight games in the main story arc with a ninth in production:
"Assassin's Creed" (2007)
"Assassin's Creed II" (2009)
"Assassin's Creed: Brotherhood" (2010)
"Assassin's Creed: Revelations" (2011)
"Assassin's Creed III" (2012)
"Assassin's Creed IV: Black Flag" (2013)
"Assassin's Creed Rogue" (2014)
"Assassin's Creed Unity" (2014)
"Assassin's Creed Victory" (2015)
The original game and all subsequent titles until "Assassin's Creed Rogue" are available for Microsoft Windows, and the PlayStation 3 and Xbox 360 games consoles. "Assassin's Creed Unity" is for the PlayStation 4, Xbox One, and Windows. Wii U owners can enjoy "Assassin's Creed III" and "Assassin's Creed IV: Black Flag".
Spin-off titles
In addition to the video games that make up the main story arc of the "Assassin's Creed" series, there are several spin-offs. Titles include the online multiplayer game "Assassin's Creed: Multiplayer Rearmed" and the card game "Assassin's Creed Memories".
'Assassin's Creed' franchise
"Assassin's Creed" is more than a video game series. The popularity of the characters has resulted in the creation of a multimedia franchise, incorporating novels, short online films, graphic novels, statues, and action figures.
'Assassin's Creed' storyline
"Assassin's Creed" has a convoluted storyline involving many characters and time periods. In the first game, players take control of Desmond Miles, a bartender kidnapped by the Abstergo organisation, which is a front for modern-day Templar knights. He must use a machine called the Animus that allows him to experience the lives of his ancestor, the assassin Altair.
Piece of Eden
Altair is attempting to prevent Robert de Sable from acquiring the Piece of Eden, a device used by the First Civilisation to control humans and which Abstergo needs to rule the world. Altair recovers the device and Desmond is rescued from the Animus machine by Lucy Stillman.
Ezio
Lucy also has an Animus machine, and in "Assassin's Creed II" Desmond uses it to experience the life of Ezio Auditore de Firenze, during the Italian Renaissance. While seeking revenge for the death of his family, Ezio learns that the future Desmond is the key to preventing the end of the world.
'Brotherhood' and 'Revelations'
In "Assassin's Creed: Brotherhood", players continue the adventures of Ezio as he attempts to acquire a stolen Piece of Eden. Meanwhile, in the present day, Desmond is possessed by a virtual being called Juno, who forces him to kill Lucy after the revelation that she is a double agent. Desmond falls into a coma, starting the events of "Assassin's Creed: Revelations", where he must assemble the incomplete memories of Ezio and Altair in order to regain consciousness.
End of the world
A member of the First Civilisation called Jupiter explains to Desmond that a solar flare is heading for Earth. Desmond needs to stop it by going to a secret vault in "Assassin's Creed III". During this endeavour, he loses consciousness and when put into the Animus he syncs his mind with another ancestor called Haytham Kenway, a former Templar knight who is eventually killed by his son Connor. Connor finds an amulet and buries it for Desmond to uncover in the future.
Desmond's death
Using the amulet, Desmond activates a control panel that stops the solar flare from destroying the planet. Unfortunately, this results in his death.
Subsequent games in the series have given players control of different protagonists, all of which have become involved in the ongoing struggle between the Templar knights and the heroic Assassin's.
How to buy 'Assassin's Creed' games on eBay
You can find all of the video games from the "Assassin's Creed" franchise from reliable sellers on eBay. To start looking for your next adventure, simply enter a search term in the search bar found on every page. A general search for "Assassin's Creed" generates an extensive list of games in the franchise that you can browse through. If you already know which game you would like to buy, search for the title to get a refined list of results.