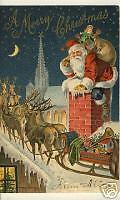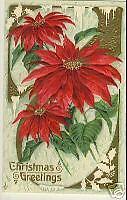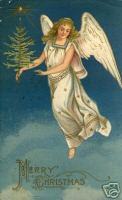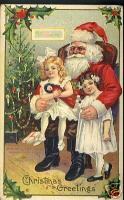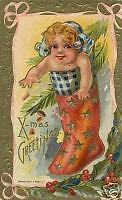 The tradition of sending Christmas greeting cards originated in England in 1843. Sir Henry Cole, founder of the Victoria and Albert Museum in London, realized that he simply had too many Christmas greetings to send out, and that writing them all by hand would be nearly impossible. But he had to make his friends aware of the importance of helping the poor. How was he going to reach them all?
Sir Henry came up with a brilliant idea: he commissioned John Calcott Horsley to paint a card for him, depicting the feeding and clothing of the poor, and a center panel showed a happy family celebrating the holidays together. (It was this panel that drew criticism to Henry for showing a young child enjoying a sip of wine, and thereby "fostering the moral corruption of children.")
Printed on that first card was the greeting, "A Merry Christmas and a Happy New Year to You," and though historians believe that Henry didn't even bother to send any of these cards, it soon became tradition anyway.
In the late 1800s and early 1900s, cards designed by children's writer and illustrator Kate Greenaway became fast favourites, along with those of Frances Brundage and Ellen H. Clapsaddle. They tended to be silk, satin, fringed with lace; shaped like birds, candles, bells and others shapes; some were pop-up cards, revealing images of skaters on icy ponds, and still others that popped and squeaked.
In America in 1875, a German immigrant named Louis Prang began publishing the first American Christmas cards - prior to this, all Christmas cards had been imported from England. Though the imagery on the first cards really had no relation to the holiday, by 1881 he was producing more than 5 million cards a year. The cards eventually began to look more like the Christmas cards we know today, with snowy scenes, children by the fireplace, Christmas trees and the like, and the quality and craftsmanship put into them have made his cards wonderful collector's items.
Though Christmas cards have changed since then, the original cards retain a timelessness and beauty that has lived on to this day.