The most authentic and comfortable outfits since decades which consists of three parts-kameez(covers the upper body), salwar(covering the lower body) and the dupatta(worn as a stole). These three parts when worn together makes the
salwar kameez
set. Salwar kameez is very much versatile outfit and the perfect display of ethnicity.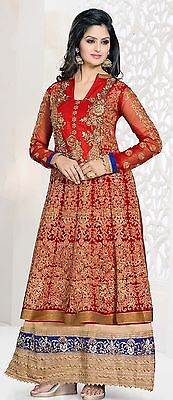 First, we have the kameez or the Kurti categorized into the following: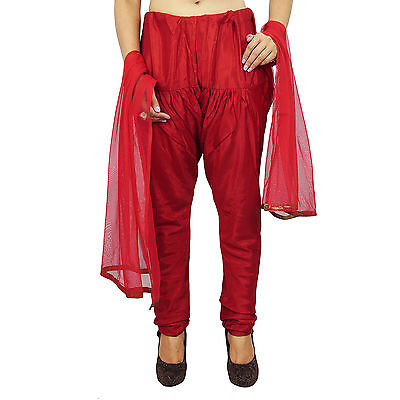 The different types of salwar includes:
The basic salwar: With frills in the front starting from the center. The bottom part of the salwar is a bit narrower than the rest. The basic salwar is worn by a number of Indian women every day.
Patiala Salwar: The salwar gets its name from the Patiala city of Punjab. It was supposedly the royal dress of the kind of Patiala, also called the Patiala Shahi Salwar. The pleats of a Patiala starts from the waist and make folds behind the legs. Since this kind of salwar has lots of pleats, it requires a lot of fabric and is thus heavy to wear.
Dhoti Salwar: The term has been coined from the traditional Indian dress for male-dhoti. Just like a Patiala salwar, the pleats start from the front and goes back from the side but just gives the side a U-shaped look. The pleats are on the outer side giving it a dhoti look. The cuffs are in a slanted shape at an angle that starts from the outer part of the ankle.
Straight Salwar: They have minimum pleats.
Afghani Salwar: Afghani Salwars have originated in Afghanistan with cuffs wider and narrower than the normal salwar.
Sharara Salwar: Looks like a full skirt and are extremely comfortable. Sharara salwars look amazing on slender women.
Parallel Salwar: They look like palazzos and have the same width from top to bottom. The cuffs may be embroidered or plain.
With a variety of styles and change in trend, Indian outfit still retains the elegance and grace.