The Pug
The
Pug
is a friendly, playful little fellow. this
breed
of
dog
was originally bred to be a companion. He is a homely little
dog
who is industrious, obedient and gentle.
Pugs
can also be forceful and determined and they make loyal, playful companions. Although the Pug's exercise requirement is low, he is stocky and can move fast.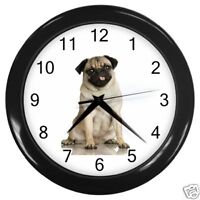 Pug Characteristics
Homely, friendly, industrious, sociable, gentle, playful, obedient and busy.
Size: 25-28cm (10-11in)
Weight: 6.5-8kg (14-18lb)
Coat: Fine, short, soft and glossy. Colours are silver, apricot, fawn or black. He has a black muzzle, ears, moles on cheeks, thumb mark or diamond on forehead.
Lifespan: 13-14 years
Attitude to:
Owner: affectionate, loyal
Children: good but could be injured by boisterous children.
Other pets, strangers, unfamiliar

dogs

: good, friendly.
Pug Health Concerns
Hip problems, Legg-Calve-Perthes, progressive retinal atrophy, cataracts, entropion, dry eye, epilepsy, liver disease, anaesthesia sensitivity.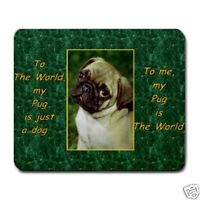 If you are looking for a
Pug for sale
, please contact a reputable
Pug breeder
to ensure that the
puppies
are in excellent condition. You may also like to consider a
Pug rescue dog
.
In closing, the
Pug
is a great little
dog
to have as a
pet
. Just be careful of his bulbous eyes which are prone to injury. Also, his shortened nose can make breathing difficult and he is likely to snore.
I hope this guide has helped you in finding the right
dog
for you. For further information, please add my store,
Personalised Dog Gifts
to your favourites and join my newsletter.