The stalwart of ceramic electric jugs has to be the Sunshine Frog Nose Jug, prized for its amphibian inspired glazes, its ceramic lid looks like a great big frog emerging from the water to take in the air.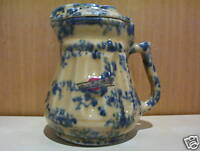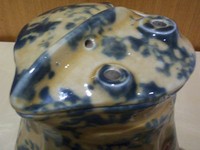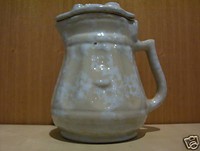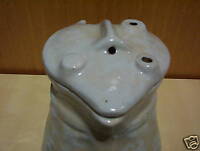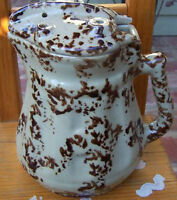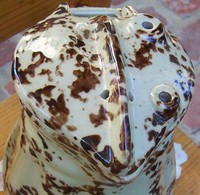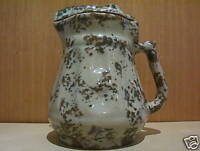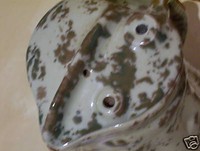 Height = 250mm Width = 200mm Depth = 230mm
Sunshine Electrix 'Frog Nose' Jug circa 1930


It's a big eight cup boiler of considerable dimensions. Its earthenware ceramic is thick and it weighs just under 500g empty! It has a rounded body with ceramic swing lid and feels built to last. Plain jugs were produced but the pottery vied for market share by adding highly attractive coloured glazes. Mottling was done by hand using a sponge from a variety of available colours creating huge glazing variations across the range. Some mottled affects are in a crossed patterns while others have vividly coloured drip glazing added over the top of the hand sponged mottling creating dramatic results. This style of jug has remained a favorite for collectors who will be interested in colours and favour the more vibrant drip glazed ones.

Sunshine Electrix takes its name from the inner-western Melbourne suburb of Sunshine, VIC, where it was headquartered. The locality was originally called Braybrook Junction, until 1907, when the employee residents of the town petitioned to have its name changed to honour the number one employer The Sunshine Harvester Company. The Post Office was renamed Sunshine in 1907. When electricity came to Victoria's towns and suburbs it's not surprising new electronics companies sprang up in Melbourne's inner-west. Sunshine is the junction of the railway lines from Melbourne to Ballarat and Bendigo where the great potteries of Bendigo, Eaglehawk, Epson, California Gully & Jackass Flat could transport their ceramics to Sunshine Electrix for electrification then sales distribution.
Affective Drip Glazed

Frog Nosed Electric Jug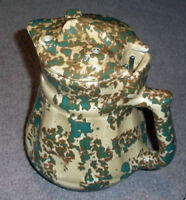 Some Sunshine Electrix jugs were especially made to house a ceramic 'billy' in which eggs could be boiled or milk warmed. Jugs in a vibrant colour with few signs of wear and intact transfers are highly sought-after by collectors.
Since you've read this far I am sure you found this guide useful so please vote!