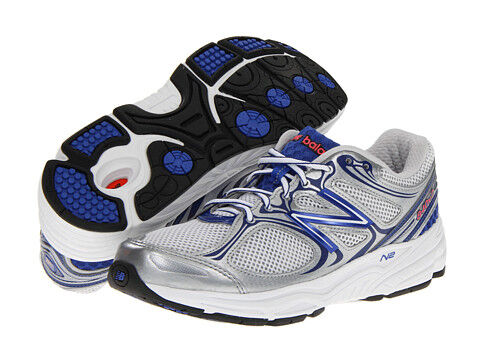 Whether someone is sprinting a 400m race or making it through their tenth marathon, one need is consistent: finding the right shoe for everyday training. The proper athletic shoe will offer adequate arch support, keep fluid circulation to the feet's extremities, and help prevent injury. Running shoes are categorised into 3 modes of support: stability, neutral, and minimal.
Stability/Motion Control Shoes
Stability shoes are made for runners who pronate, which means their arches collapse as their feet hit the ground. Stability shoes can save runners from some of the most common running injuries, such as shin splints, patella tendinitis, and metatarsal stress fractures. Stability shoes correct the arch's collapse, and keep the foot locked in place during the run.
Brooks Adrenaline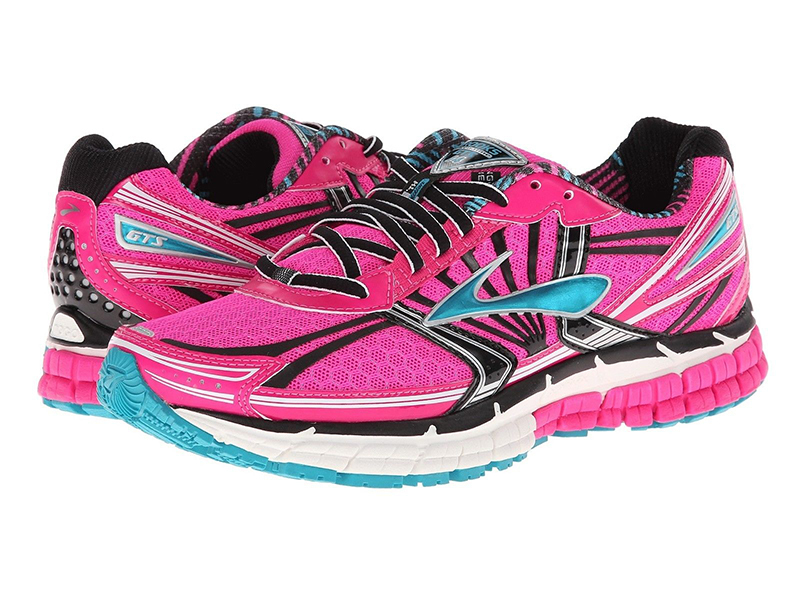 An award-winning Runner's World shoe and fan favourite, the Brooks Adrenaline is on its 14th edition and counting. The Adrenaline corrects over-pronation and keeps the foot stable and aligned with its sophisticated design. Most notable features include patented Brooks DNA, a cushioning system that traverses the length of the shoe, and softens or hardens depending on a runner's force and speed. Another feature, The Caterpillar Crash Pad, creates a smooth heel-toe push off with its deep grooves that evenly distribute shock absorption.
Saucony Hurricane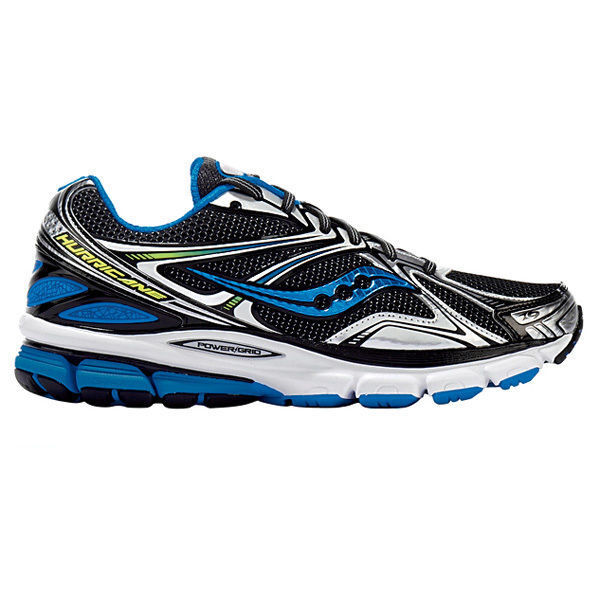 Saucony is known for using blown rubber compound, which constructs the outsole of most of their shoes. Blown rubber is a lightweight, expanded material that creates responsiveness and flexibility, and is what gives the Hurricane a light, soft ride. The medial post inside the sole, the structured, fitted heel, and the shock absorption provided by the blown rubber keeps the foot from shifting and provides stability and comfort.
Asics Gel Kayano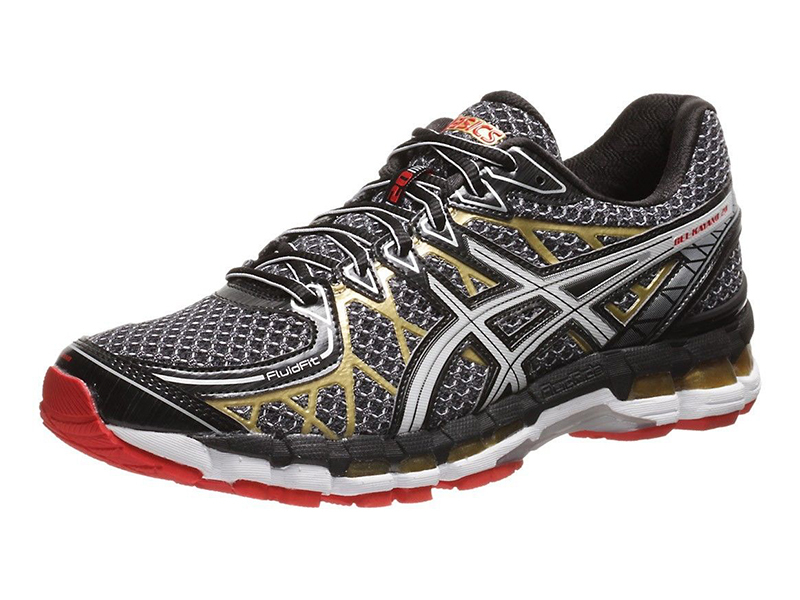 The Asics Gel Kayano is the best of both worlds for avid runners: it is high-stability, and very high cushioning. Many runners have noted that the shoe doesn't have a break-in period, as it is plush and cradles the foot from the moment it is worn. Asics Gel cushioning system creates a soft, durable landing. Although the shoe is less responsive than the Adrenaline or Hurricane (it does not offer the same "bounce" back with each step), the Kayano is perfect for runners who need a soft landing.

Neutral Runner Shoes
Neutral running shoes are for runners who do not over-pronate or under-pronate (supinate), therefore, they do not have a need for a high-stability shoe. Neutral running shoes can be worn during medium to long distance runs.
Saucony Ride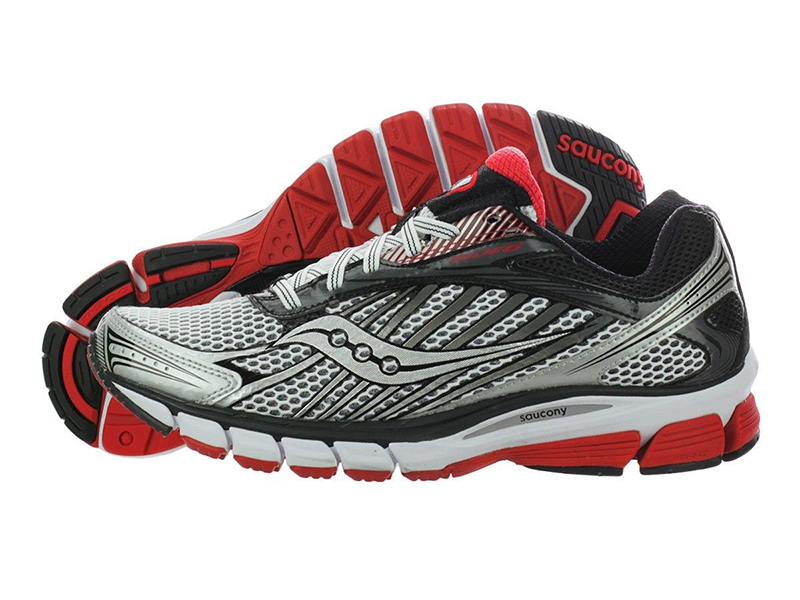 A less supportive shoe compared to the Hurricane, the Saucony Ride is a staple shoe in the running community. The shoe can endure high mileage, as it still has a medial posting and is not extremely flexible in the forefoot compared to its minimalist cousins. An 8mm heel-toe drop creates a closer feel to the ground. This shoe works well for runners who only need a touch of support.
Mizuno Wave Rider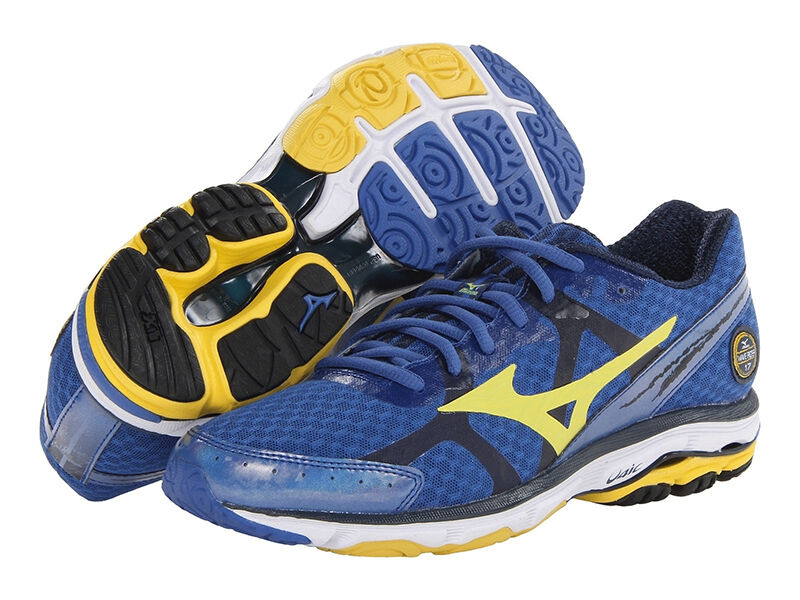 Mizuno is a Japanese sportswear brand known for its wave-plate technology used in its shoes. Inspired by the movements of tidal waves and forces in nature, the wave plate lasts longer than foam (which eventually breaks down), and acts as a bouncy cushioning system. The Wave Rider, Mizuno's flagship neutral trainer, has a neutral wave plate to reduce torsional twist and to absorb shock.

Minimalist Shoes
Minimalist shoes seek to create a more natural, barefoot feel. Minimalist shoes have lower heel-to-toe drops, more flexibility, and the lightest models available. Minimalist shoes should be worn with caution - not all runners do well in minimalist shoes because of their lack of support. A runner should focus on correcting his or her form before trying minimalist shoes.
Brooks Pure Project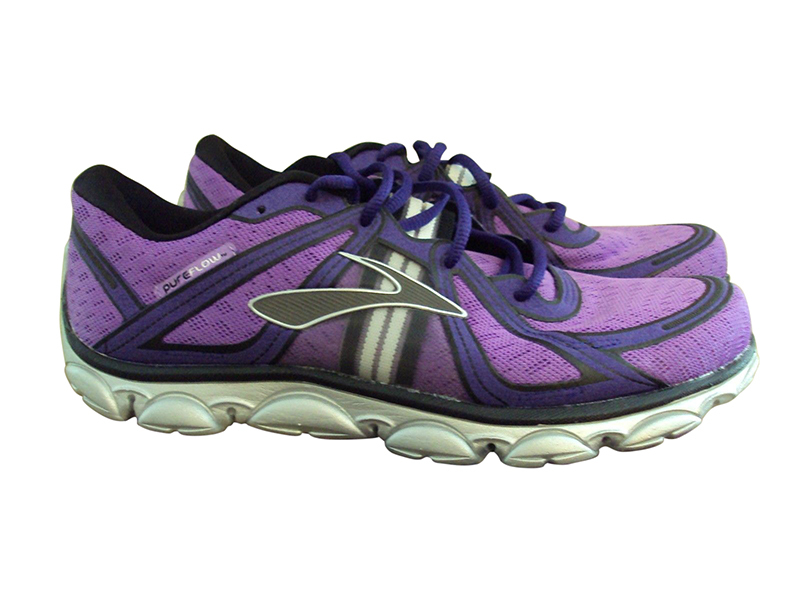 A few years ago, Brooks infiltrated the minimalist scene with its Pure Project Series. Pure Project consists of 4 types of minimalist shoes: PureConnect, PureFlow, PureCadence, and PureGrit. All shoes are designed for a more natural run, and include rounded heels, split toe groove, and overall have fewer parts and seams.
New Balance Minimus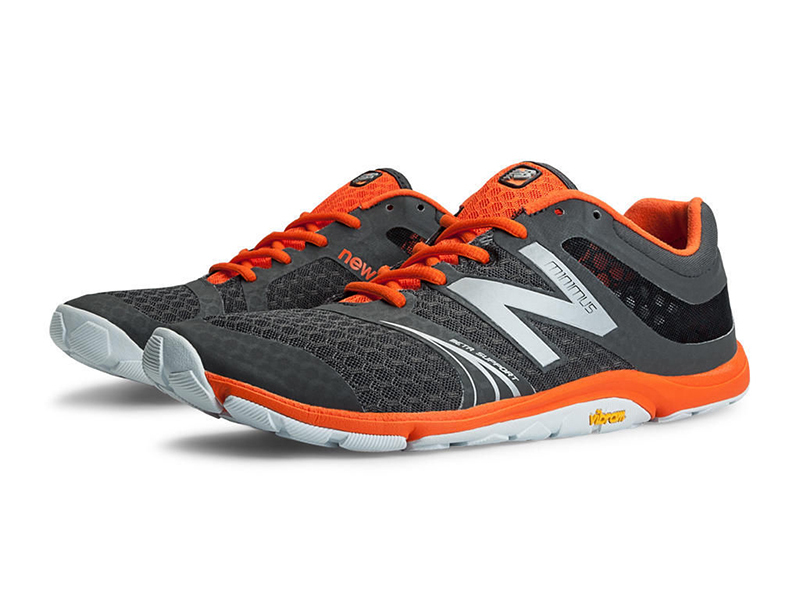 The Minimus shoe has a variety of sub-models. Most popular are the Road Minimus and the Minimus Zero. The Road Minimus has a 4mm heel-toe drop, a wide forefoot to allow toes to splay, and plenty of torsion in the midfoot. The Minimus Zero is feather-light with a 0mm drop, and allows runners to truly feel the ground when they run.

How to Buy Running Shoes on eBay
Finding running shoes on eBay is quick and easy. Shoppers can visit the Shoe store under the "Fashion" category, and select "Athletic" shoes for male and female styles. For those who are not sure what to select, clicking "Refine Results" allows them to customise their search by colour, size, brand, and condition.
Conclusion
Finding the right running shoe can be a finicky process. Runners should analyse their gait and be mindful of their footstrike to determine the best shoe for everyday training.