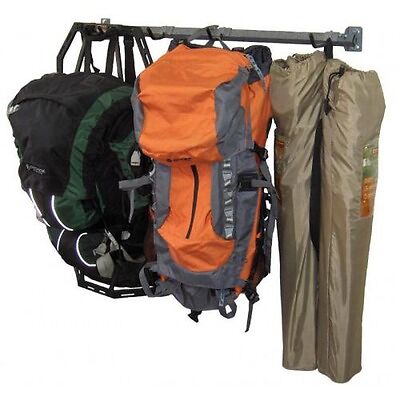 The number of people who turn to nature when it comes to taking a break continues to grow, and the camping scenario in Australia continues to get better as well, with campers having more and more camping spots to visit. The beauty, the fresh air, and the serenity that nature provides, from Australia's great Outback to many of its snowy peaks, are very good for invigorating the mind, body, and soul, although being prepared when going camping is always suggested.
When going camping, access to some basic gear becomes important, and when it comes to buying this gear, buyers can turn online to sites like eBay or turn to the age-old brick-and-mortar shops that deal in camping gear. Identifying what may be needed on a camping trip is a good start, which includes gear like tents, sleeping bags, and cooking equipment. Factors like addressing quality and searching through the prices of various offerings should go without saying.
Tents for Camping
Using the right or wrong type of tent can make all of the difference when on a camping trip, and as a result, campers should know which type of tent to take along. When it comes to choosing a suitable tent, factors that need to be taken into account include establishing the type of environment and weather in which the tent is used, the size of the tent, as well as its features.
Environment and Weather Conditions
The design of a tent needs to be taken into account before choosing one because tent designs can vary significantly. For example, tents designed to be used in the wilderness are normally designed to deal with extreme conditions, they can be quite heavy, and good quality wilderness tents tend to offer wind resistance, waterproofing, as well as full coverage flies. Trail tents, although they are designed to withstand a certain amount of abuse, are normally compact, lightweight, easy to pack, and durable. Tents typically used on camping grounds, on the other hand, are not really designed to withstand extreme conditions, and are generally easy to transport, setup, and use.
Weather conditions also play a role in the kind of tent that can be used. Tents commonly referred to as "three season tents" are made using lightweight materials and are ideal to be used in seasons like spring, summer, and autumn. These tents tend to offer well-ventilated designs that offer solace during hot months, and fully covered canopies offer protection against rain. The effectiveness of these tents against snow, however, can leave a lot to be desired. Four season tents, on the other hand, are designed to offer maximum protection even in cold winter months, making them ideal for snowy conditions. These tents tend to contain vents that can be closed completely as, and when, required, and these tents are made using typically stronger materials in comparison to three season tents.
The Size of the Tent
Before heading out on camping trips, paying attention to the size of tents that are required is crucial in ensuring that everyone on the trip has adequate sleeping space. When buying a new tent, consumers should consider the number of people it needs to accommodate. For example, a tent that is designed to sleep four people may offer bare minimum sleeping space for four average-sized adults, with little or no room to keep anything else. As a result, when taking tents along on camping trips, it is best to take tents that are rated to sleep more people than the actual number of people on the trip. For example, if a group of four is looking for a tent, choosing a tent designed to hold at least six people is recommended, or even two tents designed to hold four people each. Tent length should also be considered when it needs to sleep tall people.
Other Features
Materials used to make tents offer varied levels of water resistance, making this an aspect worth delving into. While some tents come with seams that are visible, some others come with taped seams, and taped seams offer added protection. Seams and stitch holes at the bottom of a tent can also be cause for concern, which is where nylon and heat welded floors can help. The simplicity of setting up a tent should be considered. The presence of insects and bugs is something that should be expected on any camping trip, and as a result, tents used on such a trip should ideally come with good meshes and flyscreens. The types of pegs used to set up a tent also require consideration.
Sleeping Bags for Camping
The use of sleeping bags is all too common on camping trips because of the comfort they can offer without requiring too much in the form of storage space. As with camping tents, various factors play a role in choosing a suitable sleeping bag. For example, people driving to camping locations don't really have to worry about the weight of their sleeping bags, given that they do not have to be carried physically. On the other hand, for something like bushwalking, people should opt for lightweight and compact sleeping bags. Sleeping bags made available in today's world come with different temperature ranges, which makes them suitable for different conditions, and these temperature ranges also help to indicate if they should be used by warm or cold sleepers.
Sleeping Bag Shapes
Sleeping bags are made available in different shapes, which include rectangular, tapered rectangular, and mummy-shaped sleeping bags. Each kind comes with its own share of pros and cons, as the table below helps to illustrate.
| | | |
| --- | --- | --- |
| Shape | Pros | Cons |
| Rectangular | Unzips into a large blanket, offers room to move | Low thermal efficiency, typically heavier |
| Tapered rectangular | Better thermal efficiency, unzips into a blanket | Tighter foot area |
| Mummy | Best thermal efficiency, typically lighter | Cannot be unzipped to make a blanket, restricted foot movement |
Rectangular sleeping bags, given that they are typically bulkier and heavier than the other two variants, are ideal to be used when camping using a vehicle. Tapered rectangular bags offer the benefits of rectangular as well as mummy variants, and are suitable for trekking and bushwalking. However, mummy sleeping bags, the most thermally efficient of the lot, are ideal to be used in extreme weather conditions.
Stoves for Camping
No camping trip is complete without food, and access to a good stove is something that is highly recommended, given that it provides people with way more options when it comes to eating, allowing them to tread beyond pre-packaged meals and snacks. The two main options when it comes to choosing between camping stoves include cartridge stoves and liquid gas stoves. Cartridge stoves, campers should know, tend to require less maintenance in comparison to liquid gas stoves, and they are also typically lighter and cheaper. While cartridge stoves rely on using compressed gases, like propane, butane, and isobutane, liquid gas stoves can be run using fuels like white gas and kerosene. Cartridge stoves are known to offer cleaner burning and better simmering capabilities, while liquid gas stoves are known to work better in cold and windy conditions.
Buying Camping Gear on eBay
eBay offers a wide range of products as well as outdoor and travel deals that are related to the world of camping, which include an assortment of tents, sleeping bags, inflatable mattresses, stoves, backpacks, insect nets and repellents, lamps, torches, climbing equipment, and more. A definite advantage when shopping on eBay is the fact that multiple sellers use this portal to sell their camping gear, which gives buyers more alternatives to browse through than they may find in typical brick-and-mortar shops. Another advantage is that eBay gives its users the ability to search through a variety of used camping gear, which gives them the option to save some money.
One aspect that requires particular attention is the postage and packaging costs that are associated with any given eBay order because postage and packaging costs charged by different sellers can vary significantly, with some sellers even offering free deliveries.
Conclusion
Camping trips can be great fun, however, it is important that the basics should be taken care of at the very onset, and this stretches beyond choosing a suitable camping spot. Access to the right kind of camping gear goes a long way in making a successful camping trip, and items like tents, sleeping and cooking equipment, rucksacks, camping lights, and various camping tools all fall under the wide gamut of camping supplies.
In addition, going camping does not necessarily mean getting away from it all, and access to toiletries and suitable clothing should not be forgotten. Money is something else that needs a camper's attention, given that finding a cash machine near a camping spot is not always easy. Given the wide variety of camping gear on offer, taking personal preferences into account is also recommended. Last, but not the least, different camping grounds are known to follow different sets of rules, which requires a camper's attention as well.