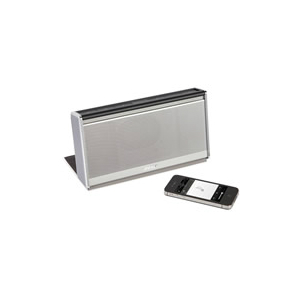 The rapid advances of technology in the modern era have led to a revolution in the way we listen to music. Audio files can be stored on small, personal electronic devices with internet connectivity, potentially negating the need for any wired connection to speakers. In order for this futuristic scenario to become fact, however, one needs speakers fitted with the appropriate receptive facilities. Bluetooth speakers allow this idea to become a reality.
It is the intention of this guide to examine Bluetooth speakers in very close detail, providing information for the reader to facilitate an easy choice when buying a set. This guide will also explore why eBay is such a great place to shop for Bluetooth speakers online.
Bluetooth Speakers
This section of the guide will provide the necessary basic information for a consumer to posses when considering bluetooth speakers.
Bluetooth is a type of wireless electronic connection that can link two devices, such as mp3 players.
The vast majority of portable music players in today's world will feature some form of bluetooth functionality.
This allows them to be connected wirelessly to bluetooth supporting speakers.
This is useful for a number of reasons; it facilitates a level of freedom of movement and space previously unattainable.
Factors to Consider when Buying Bluetooth Speakers
This section of the guide will cover in great depth each of the most important factors that ought to be very carefully considered before purchasing bluetooth speakers. These factors will directly affect the buyer's level of satisfaction with the transaction, and are as such vitally important to the buying process. Five factors have been identified in this guide.
Brand and compatibility
Colour and aesthetic
Size and power
Features and functionality
Condition and price
Brand and Compatibility
The first important factor that should be considered is brand. This is due to the issue of compatibility. Portable music devices are manufactured by many different electronics companies, and as such each feature several fundamental differences in design and hardware capabilities. This manifests itself in the ability to connect to speakers. Music players will usually only be compatible with speakers made by the same manufacturer. For this reason, it is extremely important to check that the speakers being bought are compatible with the mp3 device owned. Some speakers will be compatible with multiple types of device.
Colour and Aesthetic
As with any product one purchases, style should be seriously considered as a factor. Aesthetic design of bluetooth speakers usually emphasises modernity, minimalism, simplicity, technological affinity, and efficiency. Speakers are also available in a wide selection of colours, patterns, and decorative images. Aesthetic decisions such as this are a matter of individual personal taste; products sold on eBay are required to have pictures, which allow the buyer to take aesthetic features such as colour and shape into consideration when making a purchase.
Size and Power
For many music listeners, the two most important qualities a speaker can have are clarity of sound and volume. How loud and how rich the sound of the speakers is can be considered the core values that ought to be considered. These properties are affected primarily by the size and power of the speakers. The two measurements most commonly used are power output (in Watts) and speaker diameter (in millimetres). The more powerful a speaker, the louder the volume it will be able to achieve. Similarly, speaker size directly affects sound clarity; the larger the speaker, the higher the quality and depth of the sound that can be produced. It should be noted that whilst many bluetooth speakers are portable, there is a practical limit to how large and powerful portable speakers can be without negating any actual portability.
Features and Functionality
Many bluetooth speakers will sport additional features. These can include additional auxiliary connections (allowing connections to other kinds of devices), additional speakers, attachable cases and many others. Further, speakers can be made from a huge variety of materials, and conforming to a wide range of specifications. For instance, some buyers will require a set of speakers that can fill a whole room with sound and can connect to any wireless device, whereas others will value portability and practicality. This information can be found on a product's individual information page, and these features and functions should all be considered carefully before a purchase is made.
Condition and Price
On eBay, a huge array of both new and used bluetooth speakers are available. Buying used products will often drive the price considerably down, but risks a payoff in terms of quality, appearance and longevity. Before a purchase is made, a sensible buyer will balance the need for "newness" with the practical benefits of buying second- or third-hand.
How to Buy Bluetooth Speakers on eBay
This section of the guide will cover how to buy Bluetooth speakers on eBay. This is an advantageous option for numerous reasons. Not only does eBay have an immense sized collection of goods and items available for purchase, it also sports an intuitive and straightforward user interface. This elegantly simple design allows eBay to be used by anyone with an internet connection hassle-free.
It is a simple matter to explore the website and arrive at the relevant area. There are two main ways. The first of these involves following hyperlinks. First, travel to the eBay homepage. This page features a list of links to the broadest product categories, from which further lists of sub-category links can be accessed. By repeating this process, one can arrive at the desired location quickly and easily. In this case, follow the link to the Electronics section, after which MP3 Player Accessories should be chosen, followed finally by Bluetooth Speakers.
The search bar can also be used to quickly and effectively navigate the site; simply type "bluetooth speakers" into the bar, and press enter or click "search". Once the page displays a list of appropriate items, the search results can be filtered to meet the user's requirements using a number of different product attributes. These include brand, colour, condition, price, and the seller's location. To activate these filters, simply click on them in the page's left hand margin.
Clicking on an item's entry in the listings will relocate the user to the aforementioned item's individual information page. This page contains more detailed information about the product (specifications and the like). Further, details of the seller are provided for the user's safety. These include user ratings, reviews and feedback.
Don't forget to check the deals section of the website, which offers fantastic bundles and individual products for astonishing prices. This section is regularly updated with new deals on all different kinds of products, so be sure to check regularly.
It is both the excellent range of products available and the phenomenal array of helpful, user-oriented design features which make eBay the truly great online shopping destination it is today.
Conclusion
The audio experiences of the future are bound to be wrapped up in modern speaker technologies. Bluetooth Speakers are currently riding the cutting edge of internet connectivity and portable computing devices. This guide set out with the intention of helping the reader equip themselves to make the right purchasing decision when shopping for bluetooth speakers. The five main considerations identified were:
Brand and compatibility
Colour and aesthetic
Size and power
Features and functionality
Condition and price
In conclusion eBay, the hugely popular online auctioning platform, is the perfect means of shopping for bluetooth speakers.