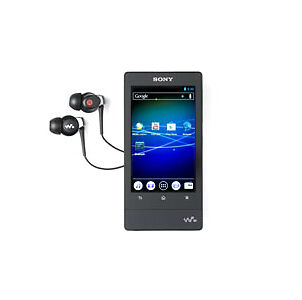 MP3 player accessory bundles are a cost effective and efficient means of purchasing accessories for an MP3 player.
By purchasing accessories for an MP3 player in a bundle, one can save both time and money by purchasing all the necessary accessories in one go. This is useful for those who require similarly themed accessories, as well as those who may have a budget limit.
It is rare to find MP3 player accessory bundles that are all the same, as different MP3 players require certain accessories. In this case, the following guide will go through the common themes of MP3 player accessory bundles that are available on auction sites such as eBay.
Themed MP3 Player Accessory Bundles
There are MP3 player accessory bundles available that provide accessories following a certain theme. These themes are usually based around the likes of television characters, cartoons, or certain prints and patterns. Themed MP3 player accessory bundles will usually contain the following:
Themed MP3 Player Accessories

About

MP3 Player Cases and Covers

MP3 Player Cases are commonly found in accessory bundles. They will often have various prints or patterns printed on them or may include the face of recognisable television, film or cartoon characters. There are three main materials used for MP3 player cases:

- Leather: Leather MP3 player cases usually come in a wallet format. They are useful because the leather is thick and provides protection against most kinds of damage, including knocks to the phone and screen damage. Leather MP3 cases tend to only really be available for iPod touch and iPhone MP3 players.

- Hard Plastic: Hard plastic mp3 cases protect the MP3 player from any external damage but leave the screen open to damage. They will often be designed to fit around the various interface controls of the MP3 player. Hard plastic cases will also often have patterns or pictures printed on them and are commonly found in MP3 player accessory bundles.

- Rubber: Rubber MP3 player cases are appreciated for their lightness and non-intrusive nature. Much like plastic cases, rubber cases will be designed to fit around interface controls and often have patterns or prints integrated into their design.

Stylus

Popularly, MP3 player accessory bundles that feature MP3 player cases will often feature a stylus, also. A stylus is a pen shaped object designed for use instead of fingers on a touch screen phone. Styluses will have specially designed nibs to make them a much better and more efficient means of navigating an MP3 player. The stylus may also feature the same pattern or print so as to fit in with the theme of the bundle.
Car-Based MP3 Player Accessory Bundles
Another popular MP3 player accessory bundle available on the likes of eBay are those that contain accessories that have been grouped together as they are all designed for use in cars.
The accessories included in these bundles are all specifically designed for use in cars and this makes the bundle an extremely cost effective and simple means of purchased MP3 player accessories for a car without purchasing them individually.
Commonly, car-centric MP3 player accessory bundles will have the following accessories included:
| | |
| --- | --- |
| Car-Based MP3 Player Accessories | About |
| MP3 Transmitter | An MP3 transmitter is a common product found in MP3 player accessory bundles. The transmitter is plugged into the MP3 player and tunes into a dead frequency on the stereo of the car. The transmitter then transmits the audio signal to the dead frequency and the audio is amplified and played out through the car's stereo system. |
| MP3 Charger | Items such as MP3 transmitters will often use the MP3 player as a power source in order to work. For this reason, where there is an MP3 transmitter included in a bundle, there will normally be a charger included. Chargers of this nature will often be able to be plugged into a cigarette socket and the MP3 will be charged from there. This is useful for those who enjoy listening to their MP3 player on long car journeys but fear that the battery will run out too quickly. |
| MP3 Player Car Mount | An MP3 player car mount is used as a means of keeping the MP3 player in a position where details such as track name, number, and artist name can be seen without disturbing the driver's line of vision. A mount will also keep the MP3 in one position meaning that it can be used without putting the driver in danger. |
| Remote | If a mount is included in a bundle, a remote may also be included. These can be used whilst driving without endangering the driver and feature all of the controls that are included on the interface of an MP3 player. |
| Auxiliary Cable | Auxiliary cables are a useful means of playing audio from an MP3 player through a car's stereo system. They can be plugged into the MP3 player's headphone socket and connect to the car stereo's auxiliary input (usually marked Aux In). In comparison, these are more reliable and produce a better quality of sound than MP3 player transmitters. However, they can only be used if the car stereo has an auxiliary input built in. |
Miscellaneous MP3 Player Bundle Accessories
Whilst they may not be attached to any particular theme or have any joint purpose with other accessories, there are a number of MP3 player accessories that are often included in bundles.
These include:
· MP3 Player Dock: Whilst they may be small amplifiers with integrated speakers, the sound quality on some MP3 player docks included in bundles can be found to be quite high. Bundles featuring MP3 player docks tend to be higher on the price scale than others, however.
· Screen Protector: Screen protectors are used as a means of preventing MP3 player touch screens from getting scratched or damaged. They will often come in the form of a sticky sided film that fits perfectly on the screen of an MP3 player or touch screen phone with MP3 player capabilities.
Finding MP3 Player Accessory Bundles on eBay
eBay has thousands of listings for MP3 player accessory bundles and they are available at prices that not only make them cost-effective because they are in a bundle, but also because they can rarely be found for the same prices elsewhere.
For MP3 player accessories on eBay, one may wish to browse the products listed on the Deals section of the site before looking at the regular listings.
To see the regular listings of MP3 player accessory bundles, head to the Electronics section by clicking the link on the left hand side of the home page. From the menu on the next page, select the MP3 Player Accessories link before choosing the Accessory Bundles link. Once on this listings page, one can make use of the filter tabs on the left hand side of the page to find bundles for specific MP3 players, as well as for different themes.
Buying MP3 Player Accessory Bundles on eBay
Once a bundle has been found that is suitable for personal taste, one should read the product description carefully before following through with any of the buying options made available by eBay. If one is planning on placing a Bid, it may be wise to set a bidding limit, or if planning on using the Buy It Now facility, find out the prices of bundles elsewhere to make sure that the immediate purchase is worthwhile.
Get to know how these buying options work, as well as how PayPal works before making a final decision. Furthermore, don't forget to contact the seller if there are any concerns or enquiries regarding the product or a Best Offer.
Conclusion
When buying an MP3 player accessory bundle, in order to make sure that the purchase is a worthwhile and rational one, make sure that the accessories included in the bundle are compatible with the MP3 player that they are being purchased for.
Furthermore, browse the thousands of listings as there is a wide range of bundles offering a multitude of accessory combinations. This way, one may be able to find a bundle full of accessories that are genuinely needed.
Finally, remember to read eBay and PayPal's terms and conditions before finalising a transaction.