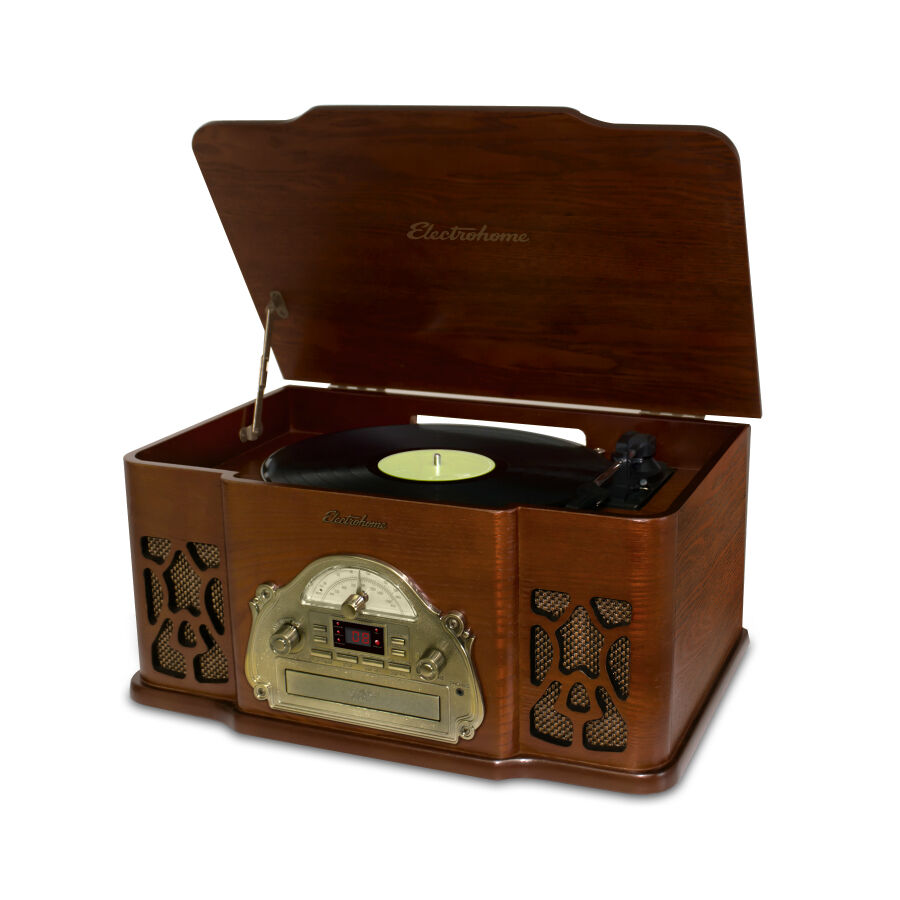 Whether a collector of vintage radios, or looking for a cool boom box to blast favourite songs from, eBay has a huge range of vintage electronics to suit a wide variety of needs and desires, all of which can be found at affordable prices.
Maybe even looking for parts to fix a favourite cassette player, or just one part away from being able to watch the soaps on a portable retro television, there are a number of products available advertised specifically for that purpose, with the option to buy broken vintage goods, or individual bits and pieces. This guide will talk users through finding a user's most suitable vintage electronics, and how to purchase them safely and securely from eBay.
Vintage
Many people feel that modern electronics lack the aesthetic appeal produced in vintage electronics. Vintage enthusiasts often enjoy the challenges that come with vintage electronics, and enjoy a more primitive experience in which they offer. Some hobbyists see vintage equipment as a way of preserving history and heritage. Some older people prefer vintage electronics due to a sentimental value or their capacity to recall fond memories.
Which Vintage Electronics Do you Want to Buy?
With such a huge variety of products that fit within this category, users must consider what vintage electronics they wish to buy. eBay has a fantastic product type filter to separate goods, so it's good t utilize this option, so to make the purchase easier. If unsure and just looking for a new personal treat, these filters may help a decision be made. Product types include:
· Amplifiers: A device that increases the power of a signal. Amplifiers take energy from a power supply and control the output. There are various types of amplifiers. Including:
- Transistors amplifiers
- Power amplifiers
- Switched mode amplifiers
- Video amplifiers
- Fully differential amplifiers
· Speakers: As most people know, speakers produce the sound from an electronic device. Speakers have a number of driver types that provide optimal performance. Driver types include:
- Subwoofer
- Mid-range driver
- Woofer
- Tweeter
· Radios: Originally designed for sending telegraphic Morse Code messages between ships and land, radios are now used to broadcast music, news and other forms of entertainment.
· Turntables:Turntables are devices that introduced the recording and reproduction of sound. Invented in 1877, turntables have made many changes and improvements over time.
· Tape Recorders: Tape recorders are used to record playback, using magnetic tape wound onto a reel in a cassette. Tape recorders have undergone many changes and developments since the 1930s and are still used today, popularly used for recording interviews, lectures and other important information that needs to be revisited.
· Televisions: Televisions, also referred to as TVs, were designed to transmit moving images as well as sound. Vintage televisions include smaller and portable televisions.
Within these categories listed on eBay, in addition to the vintage electronic type selected will be a number of related items, such as parts and manuals.
Which Brand of Vintage Electronics Do you Want to Buy?
When buying things such as electronics, brand tends to be a fairly important factor to consider. People tend to buy with more ease when buying a brand known for reliability and durability. Users often have varied views on various brands. Fortunately, eBay offers a large number of popular vintage brands of products. These include:
· Canon:Canon is a Japanese corporation known for specialising in manufacturing optical products.
· Sony:Sony Electronics is the parent company of the Sony Group. They produce electronics in a number of fields. These Include: audio and video, dating back to 1946.
· Toshiba: Japan's first manufacturer of telegraph equipment, Toshiba is complied of four main business groups: Digital Products, Electronic Devices, Home Appliances and Social Infrastructure.
· Ampex: Ampex is an American electronics company, once public, now private. Known for their early tape recorders and 8, 16 and 24 track recorders.
· National: Arguably the first known brand of Japanese electronics, National was used my Panasonic to sell their goods.
· Sharp: Founded in 1912, Sharp is a Japanese Multinational Corporation that designs and manufactures electronic products.
· Sanyo: Sanyo is a major electronics company that targets the middle of the market. Founded in 1947, Sanyo is now a subsidiary of Panasonic.
Brands offered by eBay also include those that are more rare and difficult to find. Research brands of vintage goods to determine reliability, durability and other important factors. Some contemporary brands that excel in the present may not have had equally as good reputations regarding their older electronic goods.
Using eBay to Buy Vintage Electronics
Before the start of an eBay search, gather information about vintage electronics. Research types, brands, and prices to make a proper buying decision.
· eBay makes buying vintage electronics easy. Goods are set out clearly, according to relevance. Following the search engine is simple and efficient. For the purchase of vintage electronics, select the category Electronics. From the following list, select Vintage Electronics. It's that easy. Once within the vintage electronics category, the options stated earlier will be available to select.
· eBay offers the option to make instant purchases with the Buy it Now option, or to bid on goods against other potential buyers in the Auction sections. For buyers who don't feel necessary to use these filters, simply keep the search results within the All Listings category.
· For additional offers and price cuts, check out eBay Deals. Simply select Electronics and see what's available.
· Searches can be saved for users to revisit. There is also the option to place vintage electronics of interest in a personal watching list that resides within the user's account, and notifications from eBay will be sent regarding these items. Utilise the option to make direct communication with sellers to ask any necessary questions regarding a purchase.
· When buying vintage electronics on eBay, considerations need to be made regarding the safety of the transaction. After becoming familiar with eBay's terms and conditions, when finding an item of interest, become familiar with the seller's terms and conditions too, where applicable.
· Regarding determining a seller's reliability, have a look at their feedback. Feedback ratings will show how many transactions have been made in total, as well as the percentage of transactions that are positive. Read feedback. Have a look for buyers who have also bought vintage electronic goods and see whether or not they were satisfied with their purchase.
· Once confident about an item and a seller, use PayPal to pay for the item. PayPal will ensure a quick and secure financial transaction.
Conclusion
Given such a large number of goods that fall within the category of Vintage Electronics, eBay's easy to use search filters will be extremely useful in whittling down to exactly what a user is looking for.
Explore a range of brands, and buying considerations. Think about refurbished and used items that are often available at a lower cost than brand new items. For instantaneous purchases, use the option to buy instantly at a fixed cost, more suitably from items being sold locally.
After receiving the vintage electronic item, leave the seller feedback that honestly reflects the transaction. This will inform other buys and help them to make their decision on whether or not to buy from the same seller.