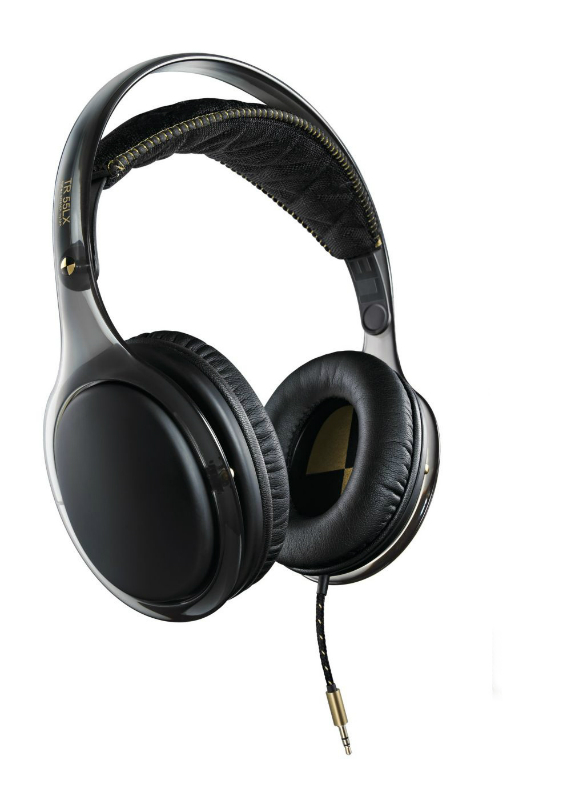 From MP3 players to home cinema, more and more people are buying sophisticated pieces of electronic equipment that require headphones for a perfect listening experience. For this reason,
headphones
have become an indispensable piece of equipment for daily use. Philips is one of the major manufacturers of headphones, and there are numerous models available for all preferences and budgets. From entry level headsets to sophisticated models that can be used professionally, Philips does not disappoint any category of users.
Buyers who are interested in buying a pair of Philips headphones have to consider several factors before making purchases. Besides choosing a type of headphone, they should also pay attention to technical specifications, such as impedance, sound pressure level, frequency, bandwidth, and more. By learning more about the various types of Philips headphones, buyers can make informed choices.
What to Look for When Buying Philips Headphones
When shopping for
Philips headphones
, buyers should read the technical specifications carefully to find clues about the quality of sound. One of the most important things to remember is that not all types of Philips headphones offer the same results with all devices, so choosing a good set of headphones also depends on the paired audio device.
Impedance
The impedance of headphones is calculated in Ohms, and buyers should think of it as the resistor through which the sound flows. A pair of headphones with a high impedance offers a clearer signal, free from unwanted noise. On the other hand, headphones with high impedance may come with a significant drop in volume because of the sound attenuation. The rule of thumb is to buy a pair of Philips headphones with an impedance of 44 Ohms or less for MP3 players and regular computer use. Headphones with an impedance of more than 90 Ohms often require the use of a Hi-Fi amplifier.
Sound Pressure Level
The sound pressure level is calculated in decibels. It is essential to consider sound pressure when shopping for Philips headphones because it influences the acoustic intensity of the sound. Most headphones that are intended for daily use have a standard 100 dB. Even though it may sound tempting, there is no need to go over the 100 dB threshold if the user only intends to use the headphones with an MP3 player.
Frequency and Bandwidth
The frequency and bandwidth of headphones are essential components in the sound range from bass to acute. As the human ear can distinguish frequencies from 20 Hz to 20 kHz, the bandwidth of the headphones should ideally be as close as possible to this range. Philips headphones with a broad bandwidth offer high rendering and an overall better quality of sound.
Types of Philips Headphones
There are several dozen headphone models produced by Philips, and one of the basic choices buyers need to make when shopping for such devices is the style of the headphones. The main categories include headbands, ear buds, in-ear, PC headsets, and mobile phone headsets. Buyers should consider their own personal needs prior to making any purchases.
Headbands
Philips h
eadband headphones
are designed to provide users with powerful sound and bass. There are several types of headband headphones produced by Philips, and all of them offer a great listening experience at home, in the office, or on the go. One of the most popular headbands produced by Philips is the
Philips SHL3000
headphone, which features soft ear cushions and adjustable ear shells to suit all users.
The device also features a 1.2 m long cable that makes it perfect for outdoor use. Another popular model is the
SHL5605GY
, a slightly pricier headband with a sleek design and 40 mm drivers that provide the user with a clear, natural sound. These headphones also feature a built-in microphone that is ideal for those who want to switch easily from listening to music to talking on the phone.
Ear Buds
Ear buds
are perhaps the most popular type of headphones around, and those who want to purchase a pair manufactured by Philips can choose from dozens of models. This type of headphone is ideal for those who do not like the bulky feel of over-the-ear headphones. Even though many audio devices come with a pair of ear buds, the included versions sometimes fail to provide a high-quality listening experience. Buyers who are looking for an upgrade can find several models produced by Philips that are definitely beneficial for their listening needs. Some of these models include the basic Philips TCH310, which comes with an integrated microphone and call button, the
Philips SHQ1200
Action Fit that features anti-slip rubber ear caps to help them stay in the ear during workouts, and the
Philips SHB6000
Bluetooth, which has a unique shape and is enhanced with Bluetooth connectivity.
In-Ear
In-ear headphones are similar to ear buds when it comes to size, and they often produce an impressive sound quality. Buyers can choose from basic models and noise-cancelling and noise-isolating models. One of the most popular models produced by Philips is the
SHE9850
that features an angled acoustic design, a high-definition speaker, and remarkably crisp sound. These headphones also feature a perfect in-ear seal that blocks external noise. In addition to that, the angled acoustic design further contributes to noise isolation. Buyers who are looking for a pair of in-ear headphones that deliver rich, deep bass may want to opt for the
Philips SHE8000
. These headphones have turbo bass air vents for deep bass, and they also offer quality sound at low volume with good noise isolation.
PC Headsets
Philips
PC headsets
are indispensable for users who enjoy playing video games or who use voice chat programs on a regular basis. The PC headsets manufactured by Philips provide an excellent gaming experience by integrating soft cushions for longer use. One of the most popular models is the
Philips SHM7410U
, which comes with inline mute and volume control. The adjustable microphone is perfect for clear commands during a game, and the noise cancelling feature contributes to the feeling of immersion into the game.
Mobile Phone Headsets
Mobile phone headphones
are specifically designed to offer good functionality and a decent sound quality at the same time. Unfortunately, the headphones supplied by phone manufacturers are not always up to the challenge. This means that many users end up looking for upgrades. Bluetooth connectivity is one of the most sought-after features in a pair of headphones for a mobile phone. The
Philips SHE2105PK
is ideal for use with a mobile phone because it has an ergonomic design and easy controls for talking on the phone.
How to Buy Philips Headphones on eBay
Buying the right pair of headphones may seem like a daunting task to many consumers, but the truth is that it should not be too difficult to find a suitable pair if you do some research. If you want to buy Philips headphones online,
eBay
is a great place to start your search, even if you do not know exactly what you want. To narrow down the possibilities, type some relevant search terms into the search bar on any eBay page. For example, if you are interested in
Philips in-ear headphones
, type that phrase into the search bar. If you know the exact model you want to buy, you can reduce the time you spend browsing by searching for it directly or browse great
deals on headphones
. In any case, remember to check the seller's
feedback
as well as the product description before making a purchase.
Conclusion
Philips is one of the most reputable electronics manufacturers in the world, and this is obvious in the quality of the company's headphones. Buyers who want to purchase a pair of Philips headphones can choose from a wide variety of styles and models. They should base their choices on their particular preferences, but also on the way they intend to use their new headphones. Whether buyers are looking for PC headsets or headband headphones, they should pay attention to the technical specifications on the items. Comparing prices before buying is another way to get the best value per dollar spent, and buyers can easily comparison shop by choosing to shop for Philips headphones on eBay. The website offers a large number of new and used headphones manufactured by Philips, and finding a suitable pair should not be too difficult. Buyers can also compare prices at local vendors, but this method is a bit more time consuming.