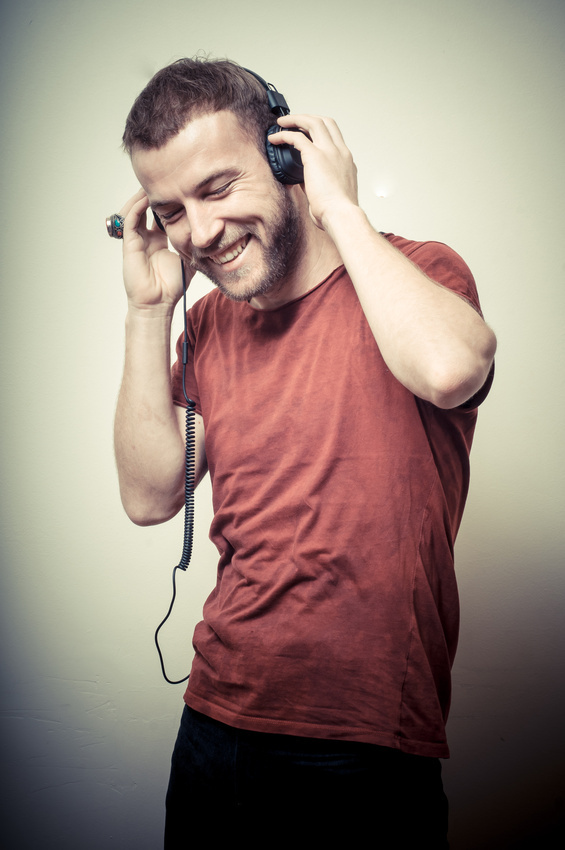 The first headphones appeared in the first half of the last century, and were initially used for military purposes. Today, buyers can purchase headphones designed for many different situations. Some are made to function in noisy environments, while others are designed to be mobile. Good headphones can make a huge difference when listening to audio of any type, whether music, games, or speech.
Skullcandy headphones have made a name for themselves as stylish headphones that produce quality sound. Buyers looking for Skullcandy headphones can find them at audio stores or online. Before choosing a pair of Skullcandy headphones, buyers should know more about the different types of headphones available, and the features they have. Once they know which Skullcandy headphone is right for them, they should also know where and how to make a purchase.
About Skullcandy Headphones
Skullcandy was founded in 2003 by Rick Alden. The company makes and sells personal audio products including cables, and iPod docks. However, its main product is headphones. Skullcandy headphones are well-known for their unique and colourful designs. Skullcandy works closely with different action sports industries, sponsoring athletes in motocross, skiing, skateboarding, and biking, amongst other sports. In the early years of the company, Skullcandy lost some ground with audiophiles.
In recent years however, Skullcandy has made an effort with its "Superior Sound" campaign to ramp up the audio quality of its headphones. By 2009, Skullcandy was the second most popular brand of headphone in the United States. The company purchased "Astro Gaming", another headphones maker, in 2011. The acquisition helped Skullcandy launch a new line of gaming headphones in 2012. True to its roots in sports, Skullcandy's main offices are in Park City, Utah, and San Clemente, California, close to snow peaks, skate parks, and surf breaks.
Types of Skullcandy Headphones
Skullcandy offers three different types of headphones: over-ear (circumaural) headphones, on-ear (supra-aural) headphones, and earbuds. The table below details which Skullcandy models fall under each type of headphone.
| | |
| --- | --- |
| Type of Headphone | Skullcandy Models |
| Over-ear (circumaural) | Crusher, Mix Master, Aviator, Hesh 2 |
| On-ear (supra-aural) | Navigator, Icon 3, Lowrider, Cassette, Uprock |
| Earbuds or earphones | 50/50, Fix, Heavy Medal, Ink'd 2, Smokin Buds, Titan, Chops |
The Skullcandy range of gaming headphones (PLYR 1, PLYR 2, and SLYR) are all circumaural headphones with boom microphones. The different models are available in different themes. For example, buyers can find both over-ear Mix Masters as well as in ear Ink'd 2 headphones in the "NBA Collection".
The Different Skullcandy Over-Ear Headphone Models
Since 2003, Skullcandy has designed several different models of headphones. Though the eye-catching designs on the headphones are the main feature that set them apart, Skullcandy headphones incorporate other innovations and features. Besides the over-ear models listed below, Skullcandy offers on-ear, and in-ear headphones as well. Once buyers know what features a particular model offers, they can choose the right headphone for them.
Crusher
The Skullcandy "Crusher" is a circumaural headphone that is designed to offer a more realistic bass experience. Featuring a second, powered, bass extension driver, these headphones generate bass vibrations that can be felt by the listener. The Crusher is foldable, a feature that is useful when carrying it in a bag. Like most Skullcrusher headphones, the Crusher has a detachable cable with an in-line microphone and remote. As of mid-2013, the Skullcandy Crusher is available in three colour options: red, black, and white.
Hesh 2
The original Skullcandy Hesh was an iconic over-ear headphone that first introduced Skullcandy's vibrant colour schemes to the world. Unfortunately, most users found its sound quality below par. With its successor, the Hesh 2, Skullcandy set out to improve the build quality of the Hesh while also improving its audio quality in an attempt to create "Supreme Sound". The Hesh 2 is available in dozens of different colour combinations, patterns, or artwork. The headphone is also available with a microphone, and comes with a detachable cable.
Mix Master
Skullcandy developed the Mix Master over-ear headphone in collaboration with the American DJ "Mix Master Mike". The Mix Master headphone is designed for use as a professional DJ set, and is part of the upper end of Skullcandy's headphone offerings. The headphone is available in a range of colours and NBA team designs. The Mix Master comes with two sets of detachable cables, one coiled studio cable, and one straight cable for use with personal media players. The straight cable features a microphone and three-button remote control. Cables can be plugged in on either the left or the right side of the headphone. The headphone is designed to be folded, and can be carried conveniently in the provided semi-hard carrying case.
Aviator
The Skullcandy Aviator over-ear headphone was released in 2010. Developed in collaboration with Jay-Z and Live Nation's "Roc Nation", the headphones are foldable, and come with an inline microphone and remote on the cable. The aviators are "optics inspired", and the resulting design features unique headphone "cups". Originally just available in three colours, Aviators are now available in a much wider range of colours and colour combinations. In the United States, Skullcandy Aviators can be customised in a range of colour combinations (using available colour options).
The Skullcandy Aviator was designed to be a high-quality headphone. They are a bit more expensive than some other Skullcandy offerings, but reviewers agree that the sound quality is "solid".
The Gaming Headphones
In 2011, Skullcandy acquired "Astro Gaming", another headphone manufacturer who specialised in gaming headphones. In 2012, Skullcandy used its newly acquired know-how to launch three gaming headphones.
The SLYR is the entry level model. It features a foldable boom microphone, inline remote that controls volume and balance, and allows users to select from three preset equaliser settings. The more expensive PLYR 1 and PLYR 2 models are almost identical except for the fact that the PLYR 1 features Dolby 7.1 Surround Sound.
Special Edition Skullcandy Headphones
There have been several Skullcandy special edition headphones during Skullcandy's life. The most prolific ones are the NBA themed headphones, but there are other editions endorsed by famous artists.
Metallica Death Magnetic
In 2008, Skullcandy issued the Metallica "Death Magnetic" headphone in two limited edition models: one was a Hesh headphone, and the other a Lowrider headphone. The headphones were made to commemorate Metallica's ninth album, "Death Magnetic". The headphones included a free download of the album. Though the Metallica Death Magnetic special edition is no longer sold by Skullcandy, buyers may find one on eBay.
Paul Frank Edition Hesh
The Paul Frank series of Skullcandy headphones feature the artist's characters "Julius" and "Scurvy" on their earpieces. The series began with the original Skullcandy Hesh headphone and continues with the Hesh 2 series of over-ear headphones.
Other special editions offered by Skullcandy over the years include the Snoop Dogg Signature Edition Skullcrushers, and sports themed headphones. Though the Snoop Dogg edition is no longer sold, buyers can choose headphones featuring the colours of basketball and baseball teams.
Finding Skullcandy Headphones on eBay
Buyers looking for Skullcandy headphones online can find many different models, both new and old, on eBay. To begin a search, buyers can enter "Skullcandy headphones" in the search bar on eBay. If buyers are looking for a specific Skullcandy headphone, they can add more specific keywords. For example, a search for "Skullcandy Aviator" lists only the Skullcandy Aviator headphones available.
Buyers can filter search results by choosing from different criteria including the condition of the headphones, their price range, and the location of the item. Buyers can also look for deals on personal audio equipment on eBay. Buyers should review a seller's return or exchange policy before committing to a purchase. They should also ask the seller any questions they may have about the item. This ensures a smooth transaction and the chance to return an item if it is damaged, non-functional, or not as expected.
Conclusion
Skullcandy first broke into the headphone market in 2003. Founded by Rick Allen, the company is well-known for its vibrant and eye-catching headphones. Skullcandy was initially not accepted by audiophiles. However, the company has focused on more durable headphones, innovative features, and most importantly, better sound. This has resulted in a newer generation of quality headphones from Skullcandy.
Available in over-ear, on-ear, and in-ear models, Skullcandy headphones can be used in a variety of different settings. Before choosing the right headphone, buyers should know what the different Skullcandy headphones offer. They should also know about the different styles available, including Skullcandy special editions. Once buyers know which type of Skullcandy headphone they want, they can find both new and used models conveniently on eBay.
Skullcandy headphones|headphones|earphones|used headphones|special edition headphones