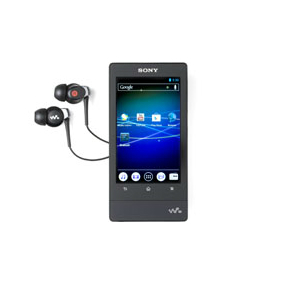 Sony Corporation is a Japanese multinational conglomerate that is headquartered in Tokyo, Japan, but its name is recognised and highly regarded all over the world. The electronics giant is famous for its range of consumer electronics, including Sony MP3 players, televisions, and Playstation 3. In general, an MP3 player is designed specifically to play files that are in the MPEG-1 Audio Layer III (MP3) format, but many models support other file formats, as well.
Sony MP3 players are popular worldwide and can be acquired from brick-and-mortar electronics stores, but they are also often purchased on the Internet. eBay, for example, features a large collection of Sony MP3 players and related accessories in a number of associated variants to satisfy a global clientele.
Sony MP3 Player Buying Considerations
In 1979, Sony Corporation produced the world's first portable audio player, the Walkman. This concept proved to be a revolutionary and lasting concept that changed the habits of music consumers all over the world. Lightweight headphones and devices enable users to carry their audio files with them to enjoy on the go. Additionally, Sony MP3 players of today often play many other audio formats besides the MP3 format.
Size and Memory of Sony MP3 Players
Sony MP3 players come in a wide range of sizes and storage capacities. Generally, they are small enough for easy portability and to fit comfortably in the hand. Thousands of audio files can be stored on a typical Sony MP3 player, depending on the file size and the exact storage capacity of the device. The most common practice is that a file is transferred from a computer to the memory of a Sony MP3 player. Some advanced models may allow a user to directly download audio files from the Internet.
Flash memory, the most common type in MP3 players, uses very little power and is very compact. This allows for small player designs with long battery life. On the downside, flash MP3 players do not have tremendously large storage capacity. To solve this problem, hard drive Sony MP3 players have been developed. They are larger and more expensive, but they have considerably more storage capacity.
Features and Accessories of Sony MP3 Players
A common feature of almost all models of Sony MP3 players is a small screen that informs the user about the current audio file being played. For more recent versions, it is not uncommon to see the screen acting as a user interface that allows a user to select a file from the various options or execute other commands. A touchscreen is also seen on some of the latest models of MP3 players. This allows a user to directly tap on the screen to select an option or execute a command, rather than pressing a button somewhere else on the device.
Some Sony MP3 players only work with earbuds or headphones, while other models have built-in speakers that allow users to listen to audio files out loud without having to wear headphones. For models that require headphones, users can now typically find MP3 docks and external speakers for listening without their headphones.
Computer Requirements and Power Consumption
Minimum operating system requirements must be met for establishing a connection between a Sony MP3 player and a computer. A USB port is obviously essential, as well. A high-speed Internet connection is also required if a buyer intends to download new content for the MP3 player.
Hard drive Sony MP3 players generally have rechargeable batteries that are recharged by using special charging cables to connect the players to electrical outlets or computers. Flash memory Sony MP3 players vary in their power needs. Some models use AA or AAA batteries, but other models include rechargeable batteries. The playback time of flash memory MP3 players is typically longer than that of hard drive players.
Terminologies to Know
A buyer should become familiar with the commonly used terminologies related to Sony MP3 players and their abbreviations. The following table describes a few of the most commonly used terms.
Term

Description

MP3

An audio compression format

Compresses files to 1/10 the original size without significantly compromising on sound quality

DRM

Digital Rights Management

Set of access control technologies used to protect digital media from copyright infringement

WMA

Windows Media Audio

Compressed audio file format created by Microsoft in order to compete with the MP3 format

Widely supported on Sony MP3 players

Bitrate

Amount of data (bits) transferred in one second

Thousand bits per second, or kbps, is the unit used to refer to the transfer of MP3 files

AIFF

Audio Interchange File Format from Apple

Generally used on Apple computers and in professional audio applications

Data is uncompressed in a standard AIFF file
Buyers are encouraged to learn about these and other related terminologies before using MP3 players and working with audio files. With the changing technology trends, new terminologies are introduced every year, and it is imperative that music lovers stay current on the latest trends.
Using a Sony MP3 Player
The transfer of audio files from a computer to a Sony MP3 player is a simple process that enables users to spend very little time on their computers and more time using their players. Generally, a user is able to transfer large numbers of audio files in a matter of minutes. If a user intends to rip audio from a CD, all he or she has to do is insert the CD into the CD drive and open the appropriate folder to view the files. In many cases, special CD ripping software has to be used to extract files from copyrighted CDs.
Using a USB cable, a Sony MP3 player can be plugged into a computer. As soon as the connection is established, a screen usually pops up that opens the computer's audio software. Different audio programs have slightly different processes for transferring stored music to MP3 players. The process is often as simple as clicking and dragging the desired files from the storage folder to the device folder. A user can transfer as many files as he or she wants inside the memory constraints.
After files are transferred, the Sony MP3 player can be disconnected and tested to confirm the files are present. A user can press the 'Power' button to turn on the MP3 player and then listen to the transferred files by simply clicking the 'Play' button. Other buttons may be present to skip to the next audio file, to pause, or to execute other functions.
Buying Sony MP3 Players on eBay
When shopping for deals on electronics or MP3 players on eBay, try entering your postcode on searches to see local search results first. If you do find a Sony MP3 player in your vicinity, you can pick it up from the seller at a time of your convenience after the transaction is successfully processed. This saves time and postal charges. An easy way to begin the search on eBay is to use the search bar on any page. Enter a relevant query into the bar to see the results. You can filter the results based on your preferences and sort them in various different ways. A search term can be as simple as Sony MP3 player, or it can be much more detailed. It is always recommended that you read through the feedback and reviews for a particular seller before placing any orders in order to minimise the risk of serious buying regrets.
Conclusion
MP3 is an audio-specific encoding format that uses a form of data compression. Initially, an MP3 player was designed to play audio files of MP3 format only. More recent versions, including those made by the electronics giant Sony, also support many other common audio formats. Sony Corporation is famous for consumer electronics, including its impressive line of MP3 players. General knowledge of Sony MP3 players and some of the buying considerations that often matter most to users is imperative to making an informed purchasing decision.
The various models of Sony MP3 players have been sold in huge numbers across the globe. These devices can be obtained from traditional consumer electronics stores as well as online from the comfort of one's own home. As an example, eBay features a large collection of Sony MP3 players and accessories in a number of styles and capacities.
Sony MP3 Player|Sony Portable Media Player|Sony Digital Audio Player|Sony Walkman|MP3 Player