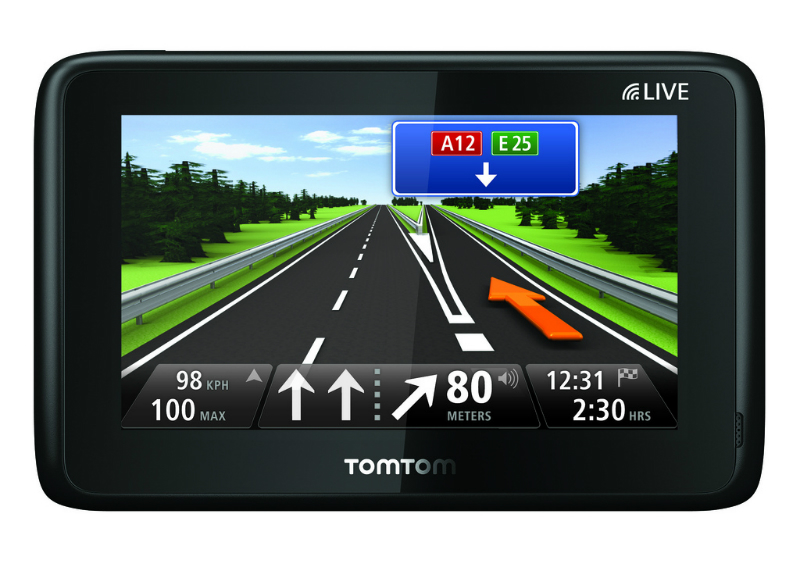 TomTom is considered to be one of the most reputable brands of navigation products on the market, with its high quality GPS units. The continual advancements in technology means that the use of GPS systems has become more popular because they provide drivers with turn by turn audio instructions and digital maps of areas that are unfamiliar. For more user-friendliness and versatility, these devices often have an abundance of other features, including text to speech and real time traffic updates.
When purchasing TomTom GPS units, buyers should consider the different formats, the features offered by the unit, and familiarise themselves with the various factors that help them to select the right product. TomTom GPS units can be bought at electronics retailers or online at sites like eBay where great deals are abundant.
Types of TomTom GPS Unit Formats
Before choosing a specific TomTom GPS unit, buyers should consider how they plan to use the device, as well as their budget. There are several types of TomTom formats available, including portable, built-in, and GPS sports watches, each of which is designed for a specific application.
Portable TomTom GPS Unit
Portable TomTom GPS units are designed to be placed on the dash of a car temporarily. These units have features that include real time traffic reporting and voice command. Portable devices are a much less expensive alternative, and are often preferred for their compact size, light weight, and versatility; they can be used for more than one car easily. In addition, they can be hidden out of plain sight when not in use, which decreases the chance of a break-in and theft.
Built-in TomTom GPS Unit
Built-in TomTom GPS units are installed permanently into the dash of the car. These units typically have larger screens that are easier to read than portable navigation devices, as well as a larger array of features.
GPS Sports Watches
In addition to portable and built-in models, TomTom also manufactures GPS sports watches. These devices integrate GPS capabilities, and are designed to monitor and track an athlete's distance and performance.
Features of TomTom GPS Units
TomTom GPS units have various features to make the products more driver friendly and useful. Before selecting a particular unit, buyers should consider which features they find most valuable. Popular features and a description of each of them are listed in the table below.
Feature

Description

Advanced guidance

Voice guidance options that announce street names

Reminds driver of upcoming navigation changes

Advanced lane guidance that specifies which lane to choose

Up to date information

Allows drivers to download up to date maps

Prevents maps from becoming outdated

Sends real time updates to a device so drivers can avoid traffic delays

IQ routes take into consideration actual travel speeds instead of posted speed limits so drivers can find the quickest way to their destination

Points of interest

Provides drivers with information about the location of local restaurants, hotels, and services

Comes preloaded with over 60 travel categories

Includes over 7 million points of interest that can be updated

Customisation

Drivers can customise their TomTom GPS unit to include places they go to often, including work, school, or family and friends homes

Drivers have the choice of naming their locations and adding icons to their maps

Allows drivers to customise the view of their maps

Safety

Anti-glare and touch screen

Allows drivers to initialise a number of different types of reminders to ensure a trip is safe

Drivers travelling long distances can set driving break reminders or unpaved road warnings

Reminds drivers to change speed or use extra precautions when near schools or playgrounds

Bluetooth hands free calling

Allows drivers to sync their Bluetooth mobile phones to allow hands free calling

Allows drivers to see information about incoming calls and lets them answer calls without touching their phones

Voice recognition

Allows drivers to command the GPS unit by voice

Emergency menu

Drivers can contact the nearest emergency services and give them the exact location of the car

Text to speech

Provides spoken turn by turn instructions, allowing drivers to focus on the road

Predictive data entry and dynamic search

Predicts city or street names based on information that has already been entered

Video player

Shows videos downloaded to the unit's flash drive or stored on an SD card

Normally disables navigation while the video is being played

Foreign Languages

Offers spoken and displayed directions in languages other than English

Some TomTom models can provide spoken and displayed directions in more than 30 languages
Buyers should be aware that the number of features, while convenient, generally increases the overall price of the TomTom GPS unit. It is important to consider the necessity of each feature before making a purchasing decision.
Factors to Consider when Buying TomTom GPS Units
There are many factors to consider when buying TomTom GPS units, including power supply and screen size. Keeping these factors in mind helps buyers to find the perfect device.
Power Supply for TomTom GPS Units
Buyers should consider how the TomTom GPS unit is charged. Most devices can be charged both at home and on the road by using a compatible charging adapter or USB cable. The adapter is specific to the particular TomTom model. Buyers should also consider how long the unit can operate on its internal rechargeable battery; most TomTom GPS units typically operate for two to four hours, allowing drivers to use their device away from an external power source for a reasonable length of time.
Screen Size for TomTom GPS Units
TomTom GPS units come in various screen sizes, ranging from 3 to 7 inches. Smaller screens can be difficult to see, and their small touch screen button can make it difficult to enter a destination. On the other hand, larger screens can seem bulky and may obstruct a driver's view of the road. Larger screen sizes may also increase the cost of the GPS unit. If planning to purchase a built-in model, buyers should measure the dash area to ensure there is sufficient space for installation.
How to Buy TomTom GPS Units on eBay
Start your search for a TomTom GPS unit by entering keywords into the search box that you can find on top of any eBay page. The most basic keywords are "TomTom GPS unit", but you can vary your search terms according to your requirements. After you receive the initial search results, you can get further inspiration for keywords by looking at the related searches. You can also sort the results by price in order to find a unit within your budget. You can arrange the results by the item's condition and location. For example, you may choose to find a seller nearby in order to arrange a local pickup to save on the delivery costs. Read the item description carefully to ensure that the GPS unit has the features you require.
Conclusion
TomTom GPS units receive continually good reviews from consumers, Many of the units have standard features aimed at making them easy to use for drivers. Determining which features are best is ultimately a matter of how buyers plan to use the device and what the budget allows. When purchasing TomTom GPS units on eBay, buyers should consider the benefits and drawbacks of each type. Built-in units are less versatile and considerably more expensive than portable versions. Buyers should also consider the size of the screen, as well as how the unit is charged. TomTom GPS units are available from a range of sellers on eBay, so buyers are sure to find the perfect device for all of their travel requirements.
TomTom GPS|GPS|Map|Portable GPS|Portable Electronics