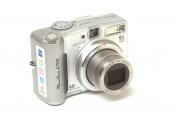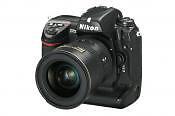 SO YOU WANT A DIGITAL CAMERA?? WELL READ THIS FIRST, WHAT TO LOOK FOR, WHAT YOU NEED, THE GOOD, THE BAD AND THE UGLY.
The first thing to know is that there is really 3 different groups of Digital cameras.
There is your Entry Level Cameras, which are 1 megapixel resolution up to 2 megapixels.(1 megapixel, makes 1 million pixels, this will determine the quality of your photograph, the higher the pixels the better) These cameras are very basic, best suited to the odd family pic at home, they are good for those who are new to digital photography and want to learn a few basics without spending a fortune. They range in price from $90 - $300
Then you have your Mid Range Cameras, This is the largest category of digital cameras on the market. They range from 2 megapixels to 3.5 megapixels, making their prints great for cropping and enlarging. These range in price from $400 - $1200.
For the more advanced photographer, or for extremely pure picture quality, you would need to look at a digital camera with atleast 5 Megapixels. These may offer increased zoom ( closer shots) or flash capabilities. You would be looking at a price range of over $1200 for a really good one, but they can be picked up at bargain prices.