Although our clothes have changed greatly over the years the basic concept of a bead has not. A sign of social standing, wealth, beauty etc beads have been serving the same functions in many different cultures from early on.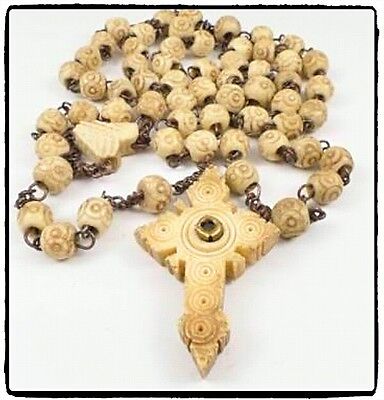 Beads and Prayer
The word bead actually comes from the Anglo Saxon 'biddan', to pray and 'bede,', meaning prayer! Prayer beads are used by more than half the worlds religions. At the beginning of Christianity before it was accepted, carrying a carved fish bead was a secret way to communicate your beliefs.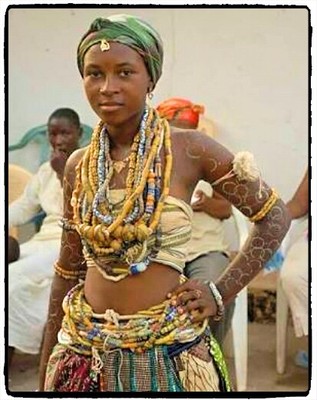 Status Symbols
Beads worn as jewellery can indicate wealth, rank, age, marital status, and place in society. This is really prevalent in Africa not only in ceremonial and marrital dress, but even Zulu girls send beaded love letters using a complex language of coloured beads.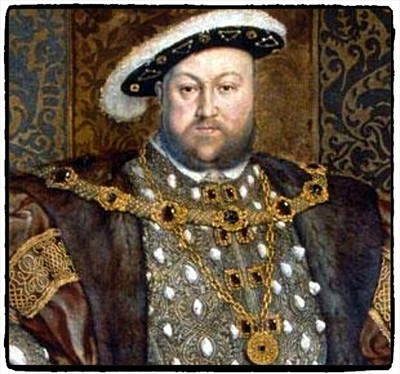 Portable Wealth
Beads are worn not only to show wealth but as an investment for a rainy day. King Henry VIII 's 98 ounce gold chain (the one with the pendant) represented not only his power but could be sold in times of financial trouble. Each link was actually one unit of currency. Early gypsies wore their wealth in beads to suit their travelling lifestyle.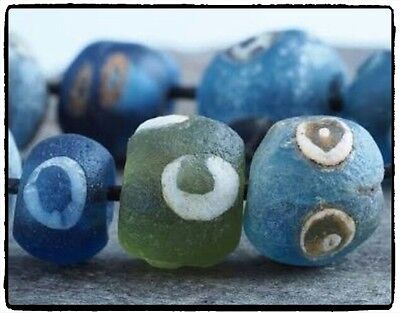 Amulets
Beads have had a role as talisman in many cultures, as a source of luck and protection and to appease spirits. Beads were scattered on crops throughout Asia to bring a good harvest. The 'eye' bead has been around since the stone age to deflect the evil eye.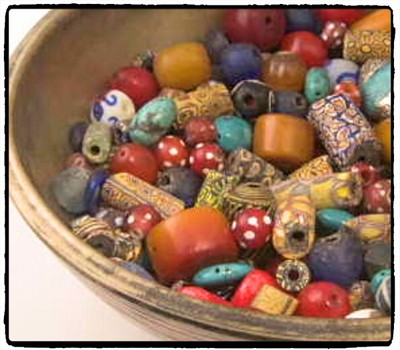 Beads for Trade
For centuries beads have been traded for special commodities by sea or land. From the 15th to the 19th century beads were exchanged for gold, ivory, palm oil, and even slaves. Precious beads were African powdered glass beads, jade beads and beads set with precious metals and gems.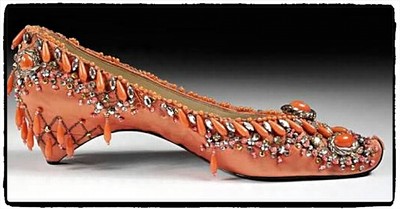 Renaissance beads
In the west, the church frowned on forms of adornment and it wasn't until queen Elizabeth I that beads were worn as a form of jewellery by both men and women. They were sewn onto clothes and even shoes!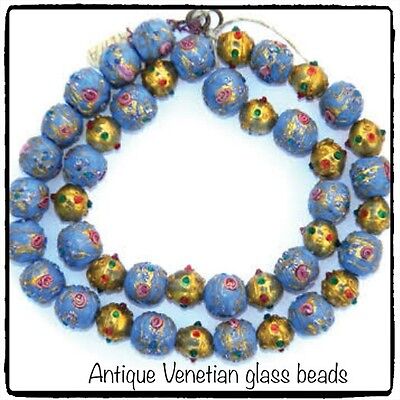 Modern Trends
With so many materials and techniques at the start of the 19th century beads really took off. Towards the end of the century during the art nouveau movement there was a new class of bead makers. Tiffany invented luminous glass 'fumed' glass, and jeweller Lalique used beads simply for their beauty, and Murano glass made their own 'jewels'.
Of course beads have MANY uses, especially making us happy, but these are the main uses throughout our history. Just love beads!!