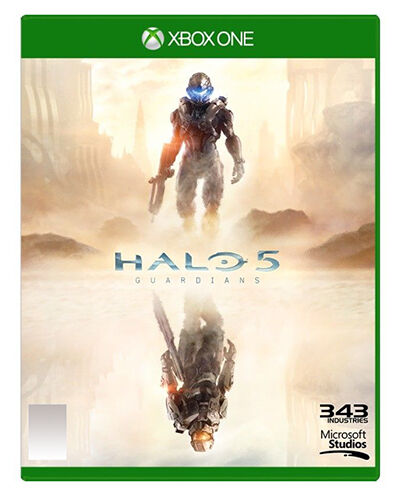 Plenty of video games, from horror to strategy to role-playing titles, are poised to grace screens in 2015 on all of the consoles. For example, the Xbox One has Quantum Break, and the Wii U has Yoshi's Woolly World. Monster Hunter 4 also promises a familiar yet new adventure on the Nintendo 3DS. Most of the games promise deep hours of play, but a strategy guide can help if a game gets too complicated. Games, accessories, guides and more can be bought through online retailers.
Games for Xbox One
The following games from Xbox will be blockbusters this year.
Quantum Break
In this third-person perspective game, larger-than-life annihilation is the norm. Three characters bend and shape time to defeat their enemies. For example, they can suspend time or analyse future events to make better decisions in the present. The game has a counterpart in a digital TV series that gives players unique insights and approaches to the game.
Halo 5: Guardians
New protagonist Spencer Locke tries to find Master Chief, who has gone missing. He must also deal with colony world attacks and a mystery that might destroy the galaxy.
PlayStation 4
PlayStation 4 is also coming out with some strong contenders this year.
Uncharted 4: A Thief's End
This game may be the most anticipated PS4 game ever, period. In the fourth Uncharted installment, Nathan Drake adventures around the world to track down the secret behind a pirate treasure. Preliminary visuals dazzle, and the storytelling pizzazz of the previous three games should hold up.
Bloodborne
Like Uncharted 4, Bloodborne is a PS exclusive. It is a role-playing game that does not let down on the terror; players who are faint of heart should beware. The unrelenting action takes place in Yhamam, an ancient city that is grappling with an epidemic. The atmosphere is dark, and players must constantly put themselves in danger and be willing to die in order to live. Agile moves and quick thinking are musts.
Wii U
Not to be outdone, Wii U plans on releasing some fun games of their own.
Yoshi's Woolly World
The graphics in Yoshi's Wooly World appear to be sewn together, which makes for lots of fun when players tug on zippers to reveal secrets and unwind yarn to help them navigate safely. This adventure starring Yoshi promises to be a visual treat, although if it is anything like Kirby's Epic Yarn, it may be a little too easy to beat.
The Legend of Zelda
This game guarantees adventure in a three-dimensional open world (think Grand Theft Auto or Skyrim, for example). Early graphics are gorgeous, and while not much is known yet about this game, Nintendo rarely disappoints with its Wii U-exclusive Zelda titles.
Nintendo 3DS
Nintendo 3DS has a couple of promising games coming out as well.
Monster Hunter 4 Ultimate
Players control a hunter who is part of a travelling caravan. This deep, immersive experience includes new locales daily for the caravan and hundreds of challenges. Players can ride on monsters and see new and familiar creatures alike.
Code Name S.T.E.A.M.--Strike Team Eliminating the Alien Menace
In this role-playing strategy/shooter, U.S. president Abraham Lincoln leads a squad of alien hunters. Queequeg from "Moby-Dick," the scarecrow from the "Wizard of Oz" and more characters are along for this wacky adventure.
PlayStation Vita
PlayStation follows up years of strong game releases with these top picks.
Titan Souls
In this role-playing game, a warrior quests to take down an ancient line of titans with one arrow that cannot be destroyed. Gameplay is focused on the warrior and the titans; do not expect other enemies and side missions like you would in a typical role-playing game.
Operation Abyss: New Tokyo Legacy
Monsters called Variants control near-future Tokyo. Gamers role play as members of the Xth Squad who must battle monsters, dodge traps and figure out mysteries.
PC
The following games for PC will delight users in the coming year.
Resident Evil Revelations 2
In this serial horror game, players must use strategy and skills to beat the Afflicted. Managing ammo and weapon supplies gets tricky and might be the downfall of many a player.
Dragon Ball Xenoverse
Goku holds back no punches as he grapples with Vegeta, Cell and many more enemies in this fighting game. Improved graphics also make the newest addition to this series easy on the eyes.

While these titles are a mere taste of the future of gaming, they will keep you busy for a long time. Whether your preference is a kid-friendly game or the most terrifying role-playing adventure of them all, this year's releases have you covered.