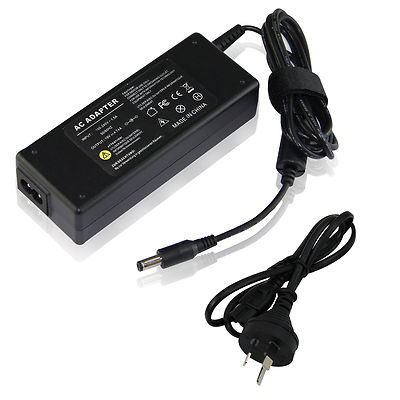 eBay can be a great way to score quality menswear items on the cheap. It's not unusual for stuff on eBay in new or like-new condition to go for half of what it'd cost you in the store.

However, in my time spent working on Haberdashboard, I've noticed certain items are regularly even bigger bargains - some things can be reliably found for 30, 20, or even 10% of what you'd pay in the store. I thought MFA might be interested in knowing what these are.

Note that while just about everything listed is StyleForum/MFA/#menswear approved, I can't vouch for the quality of all of these brands, and that in some cases might explain why you can get such a good deal on them.

Suits: Suits on eBay have the same problem as suits in thrift stores. The pants wear out first, so often what you find are orphaned jackets. However, despite this suits offer some of eBay's best deals, probably because so few people wear them. If you're willing to put in a little work hunting (and are willing to accept that, even with knowing the measurements, you might need to try a few before you end up with one that fits), it's not unusual to find $2000+ suits for a hundred or less.

Oxxford
Ralph Lauren Purple Label/Black Label/Polo
Canali
Hickey Freeman
Chester Barrie
Lanvin

Boots: Boots are tough, because people think boots are cool, especially the sorts of people that tend to shop on eBay. Wolverines almost always go for 200, Indy boots almost always go for 250, and don't even ask about shell cordovan. That said, there's a few deals that can be scrounged up.

Brooks Brothers
Chelsea Boots/Side Zip Boots/Chukkas (in some rare cases)

Honestly though, it's simply pretty tough to find cheap boots on eBay. Even old and busted Katahdins will run you about $75.

Shoes:

Black dress shoes (nearly any brand)
Older Allen Edmonds Models
Grenson
Ralph Lauren

Jeans: Jeans are another item that you can routinely find great deals on.

Jean Shop
Nudie
Earnest Sewn
Rag and Bone

Outerwear:

Vintage Peacoats
J Crew
Barbour quilted jackets (Liddesdale, etc.)
60's/70's vintage leather jackets
Gloverall - Outside of suits, Gloverall might be one of the best recurring deals on eBay. $600+ coats for $100 or less.
Loden
Brooks Brothers
Sterlingwear

Sweaters: Sweaters are almost always a pretty great deal on eBay, regardless of brand, but here are some of the better ones.

Club Monaco - A Club Monaco sweater holds my record for most saved by eBay shopping - nearly 95% off.
Alan Paine
Braemar
Ballantyne

Shirts: Used shirts have the curious property of almost always going for about $50. In some cases (Brooks Brothers), this isn't particularly cheap. But for others (Canali, Ascot Chang), it means you're getting a fantastic deal.

Canali
Gant - Gant often goes for closer to $30.
Billy Reid
Ascot Chang
Turnbull & Asser

Misc: In general, items from large brands with a variety of products (Brooks Brothers, J Crew etc.) tend to offer fairly good deals. No where is this more evident than with Ralph Lauren (esp. Polo, Black Label and Purple Label). A pair of Ralph Lauren shoes made by Crockett and Jones will go for much less than a straight up pair of C&Js.

If you think anything should be added/subtracted, feel free to let me know in the comments.