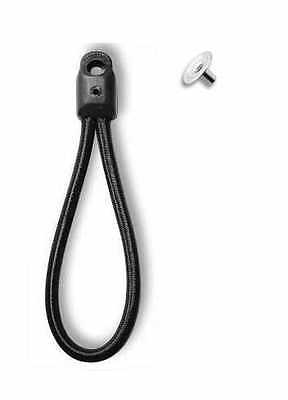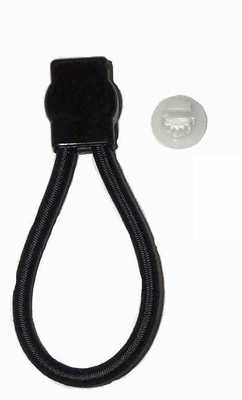 ---


Ring grips- Bungi loops
It doesn't matter what you call them. They are a handy pieces of kit
You can

Holding lids closed
looping and locking over tools (I hold the aerial down on my boat with one of these - I hold the forward deck hatch lid closed with one.)
Tonneaus
Around the boat and ute for small "tie downs"
There are lots of uses for these handy items, just use your imagination.

The two common types of grips are the "Ford" Style and the "generic "style (both are pictured above, Ford on the Right and generic on the Left.

The Ford ring grip comes with a retainer stud or plug this type of ring grip can only really be used attached to fabric. It is limited in its applications and is mostly used on tonneaus.


The generic type is the more versatile as it can be attached to fabric or solid structure either with a screw, bolt, or stud and it does not need a retainer stud or plug.

The strechie loop is then hooked onto either a button of tonneau hook.

The loops can be held down with buttons or hooks - there is a large selection available from designed for use on automobiles (truck & Utes) and generic buttons and hooks.