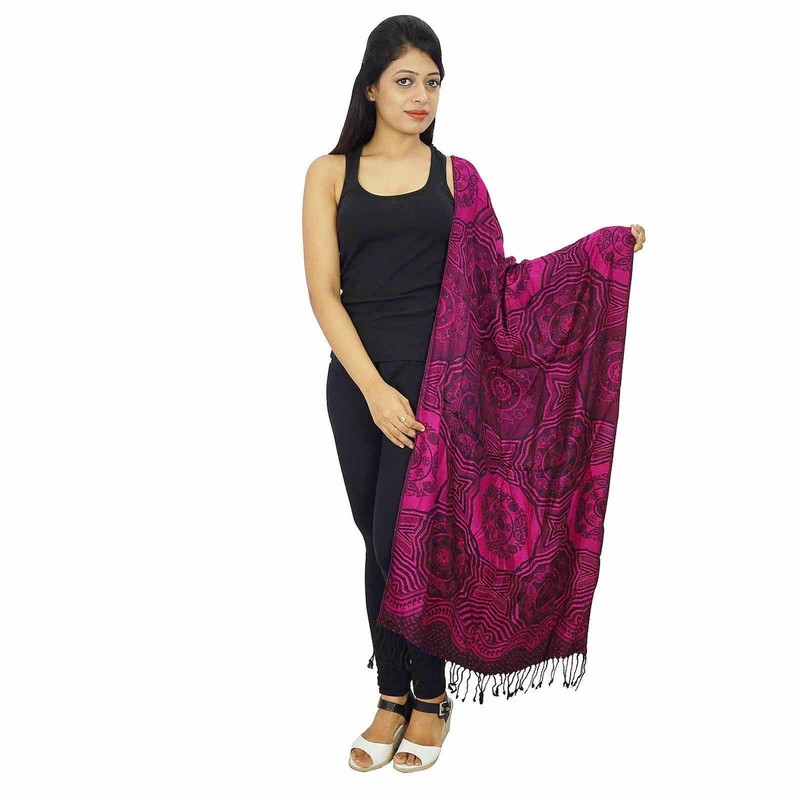 History declares that Kashmir is the point through which wealth, knowledge and products of ancient India. The most widely known woven textiles are famed in
Kashmir shawls
. Our store has a plethora of gorgeously designed shawls in multiple cozy fabrics. The multiple designs and vibrant hues make the shawls pretty much pleasing to eyes.
Pashmina to start with, is a smooth and delicate fabric which is quite warm at the same time. A fashionably designed pashmina is the perfect fashion accessory for every age group irrespective of the season and occasion. Made of finest cashmere in the world, a Pashmima shawl is the most widely selling shawls globally. Creating a pashmina shawls involves a lot of dedicated endeavor indulging as many as 36 skilled and semi skilled professionals. A silk yarn is used while weaving a pashmina shawl to give it some stability since it is a very delicate fabric. You can avail pashmina shawls which has 50% pashmina and 50% silk or 70% pashmina to 30% silk, thus defining the authenticity of the fabric.
Next we have Cashmere which is one of the best quality wools widely preferred in India. Available in multiple designs and colors, a
cashmere shawl
will give you the most feminine touch making you look sophisticated and graceful.
We have in our store the new generation shawl made of
viscose
. Donned mostly by adolescents or die hard fashion lovers, these shawls are designed according to the ongoing trend. They add a touch of class and complement any and every outfit.
Besides these, we also have in our collection an array of exquisitely designed shawls embroidered exclusively for all those who love flaunting their style statement. The artistic designs created by the veteran artisans will mesmerize you and convince you to own at least one piece.
Silk
is a fabric that signifies sophistication. One of the most esteemed fabrics of India, silk garments make the wearer look more appealing. Efficiently embroidered silk shawls will give you a feeling of luxury and charm as that of a pashmina wool which is the finest cashmere wool in the world.