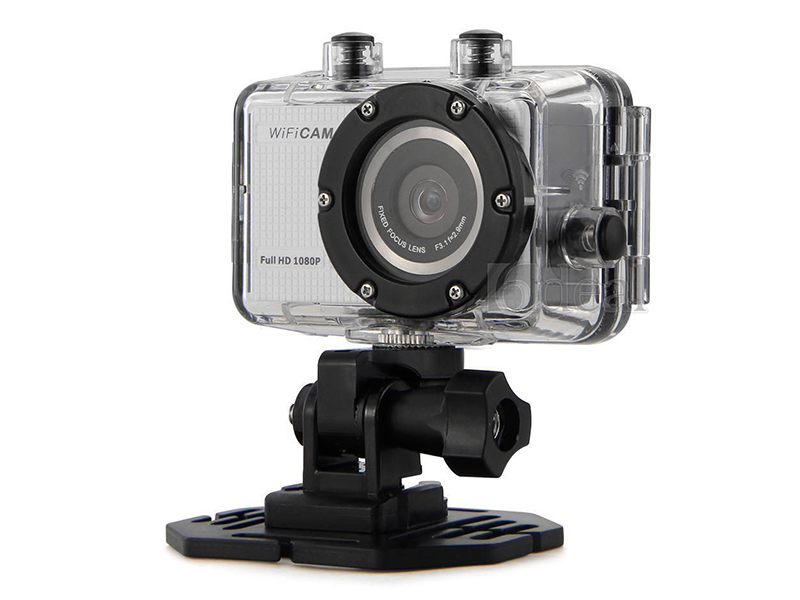 Many sports enthusiasts like having the ability to share their sporting experiences with their friends. However, in extreme sports, like riding stunt bikes or skateboarding, it can be hard to record video because the athlete is moving so quickly. Recently, however, the release of helmet cameras has helped athletes combat this problem. Helmet cameras let athletes attach a camera to their helmet so they can film hands-free and take great action videos to share.
There are a number of different types of helmet cameras available for use and choosing the right one can seem confusing at first. It's best for users to become familiar with the different types of helmet cameras available today, which features they offer, and how to best choose the right one.
Types of Helmet Cameras
There are a few different types of helmet cameras and most of them fall into one of two categories, either CCD or CMOS cameras. Both types of cameras have advantages and disadvantages depending on what they are needed for.
CCD Cameras
CCD Cameras take pictures with an analogue chip that lives on the camera's motherboard. This means that when light hits the chip, it is stored as an electrical charge and then converted into voltage pixel by pixel. From there, it is turned into a digital image. The advantages of CCD cameras are that they generally offer better image quality and can replicate colours more accurately.
CMOS Cameras
CMOS is an acronym that stands for Complimentary Metal-Oxide-Semiconductor sensors. The advantages of these cameras are that they use very little power and are often smaller than CCD cameras. However, they offer lower image quality and don't do as well in low-light situations.
Camera Mounting
Helmet cameras are all made to attach to a camera, but there are a number of different options available depending on how users want to mount it. Helmet mounts can be placed on top of the user's helmet or on the goggle strap of the helmet. These are usually attached with a strong adhesive that ensures the camera is stable.
Some helmet cams come with more versatile mounts that let users attach the camera to a variety of different places in order to get interesting shots. Depending on which sport the camera is being used for, there are different accessories available to make the camera easy to attach and remove. For example, some cameras mount to skateboards, bicycle or motorcycle handlebars, or to car windshields. Having a more versatile mount is exactly what some users want, while others are happy with a more traditional helmet camera.
Helmet Camera Features
There are a number of different features to consider when purchasing a helmet camera. Here are some of the most important features.
Frame Speed
Helmet cameras that offer a higher frame speed mean that the shot will be much smoother and higher quality. However, higher frame speeds take up more storage space and use the battery more quickly. Lower frame speeds tend to cost less.
Resolution
Helmet cameras come in different resolutions just like other types of cameras. They can film in standard definition or high definition. HD provides really clean and crisp pictures but it takes up more memory and reduces battery power more quickly.
Wide Angle Lenses
Wide angle lenses are great for users who want to capture full, broad pictures. They can produce some super dramatic and beautiful footage but also aren't great at capturing objects up close.
GPS
Some helmet cameras come equipped with GPS, which lets the user track altitude, location, speed, etc. These can be great for competitive athletes who are working on improving their abilities and monitoring their progress.
Weight and Size
The weight and size of a helmet camera is important because athletes don't want their performance to be hindered. Users should be sure to look for a small camera if this is a potential issue.
Conclusion
Helmet cameras are an excellent way for athletes to capture photos and videos of their adventures in order to save them or share them with friends and family on social media networks. When looking for helmet cameras to purchase, there are a number of things to consider, including the size and weight of the camera, the ability to mount it in places other than the helmet, the quality and resolution of the pictures and video the camera takes, and any other additional features the camera might have. Buyers can often find great deals on used and refurbished helmet cams in retail and online stores.