We will explore this subject in the form of 3 questions. When you have the answers to these questions, you will have made your decision and have chosen correctly!
1. Fitment. – "Will this fit my car perfectly?"
The first thing you should know about choosing a built in or "Factory Fit" Navigation system is that it is going to need to fit your car perfectly. Should you choose something square for your rectangular stereo slot or "Double Din", you are going to have to fill in the gaps, file off the edges, and hope that it looks ok when you are done.
There are almost as many different stereos out there as there are cars. And some series of cars, the Toyota Kluger, Rav4 or LandCruiser for example, have 2 different sizes depending on the finish level or "trim" your car has.
You can use a ruler, measure the width and height and then email these figures to someone who sells these units and ask them for some advice. - (we do this all the time). Or you can browse through a catalogue and see if you can find one that looks like it has the same dimensions.
The reason we want you to take your time in selecting the correct shape is because it should give you the answer to question #2. (More on that later)
When you are sending through your information, there are some specifics that will make sure you get the correct answer from the store and to this first question.
You need to supply the :
Make – Holden
Model - Commodore
Series – VZ-SS
Year 2006
This will get you a result like this: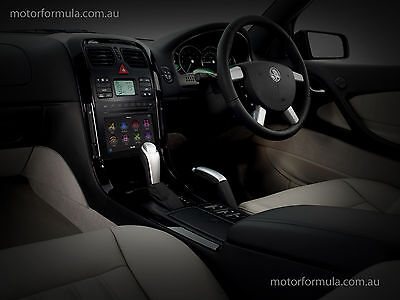 1. Wiring – "Will this work perfectly with my cars electronics & My Warranty"
This is one of the scariest questions most consumers need to ask themselves when choosing accessories for their car. Most of the cars in Australia have some incredibly advanced technology in them and unfortunately, it is also very sensitive and fragile when it comes to the throughput of voltages from "aftermarket" parts and accessories.
It would be great if the first question was going to take care of this for us and you would expect it to do so. In Australia, under Australian Law, you can use any parts (lights, filters, stereos) or any consumables (oils, lubricants, brake fluids) that are "fit for purpose".
Many new car salespeople will advise you that this will:
"void your factory warranty"
"damage the car"
"exclude you from our extended warranty"
Nothing could be further from the truth. If you are in Australia, and you buy something for your car, it just has to be "fit for purpose" and your Guarantees, warranty's and extended warranty's will be protected.
"How do I know if something is fit for purpose?"
Easy. Buy it in Australia!
The law here also looks after you the consumer. Nothing can be sold in Australia, that is not
fit for purpose
!
If you buy it from an Australian Retailer, or an Australian company, or even a foreign company that is physically operating here, they cannot sell you something that will not do the job it is supposed to do!
(Unfortunately this means you are on your own with eBay and online retailers that aren't actually in Australia)
So how do you make sure it works with your cars wiring?
Easy, it should be clearly marked as having the correct harness or ISO for your vehicle. If you are not 100% sure on this before you order your new in car DVD GPS system, then call or email the store and they will be able to tell you.
They should be able to tell you if your car has Standard, Quadlock, Fakra, Euro, CANBUS or any other types of connections and if the system will work perfectly with your steering wheel controls, reverse lights, air conditioning and park brake.
1. Reliability – "Will this still be doing what I want in 2, 3 or 5 years?"
There are many, many people out there who have had a bad buying experience form an online retailer. Almost anybody will have a story about "cheap Chinese Products" and follow I up with " you get what you pay for". Many of these people were burnt by a big car audio franchise from Strathfield that brought in the cheapest things possible with no concerns for the longevity of the product or the customers loyalty.
The important thing to remember is that there are also some incredibly powerful, reliable and cutting edge products coming out of China. What you need to look at is the Design.
Lets have a look at some great products that are made in China by skilled people working on a world-class design before we listen to the guys saying "XXX Brand is the best" (because its made in the same place!)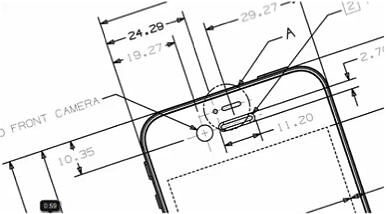 We all know the iPhone is made in China, but its not that simple. The iphone, iPod and iPad are actually "Assembled in China".
The Chips, glass, software and sensors that make it so powerful are really made in the USA, and Europe.
The software is one of the most crucial components of these devices. The software is made by Apple Inc. If it weren't for the intuitive layout, and programming the devices themselves would be little more than attractive Facebook machines that can take and show photos! These devices are great to use because they were designed for you!
The same goes for your in car experience. Foreign software that has been translated into English just doesn't operate the way we want it to, or the way that it should. Companies like Motor Formula have been working hard in the background to develop their own software here in Australia.
It has taken over 5 years to get to this stage and they have tested hundreds of average products (that are still being sold online today) before they and we found someone who was using the latest GPS chips from Europe and the latest processors from Samsung.
When you partner this sort of technology with intuitive software, you have a stable and reliable device that is going to continue to perform the following functions like nothing else on the market:
Voice control through Bluetooth of Siri® for navigation and other voice apps.
Turn by turn navigation accurate to 3 metres
GPS with a start-up time of 5 seconds
DVD playback on one or even 5 screens
Bluetooth streaming of calls and all your music
Plug-in steering wheel controls for even the most advanced cars
Partner this with an Australian owned and operated company and you get the local service and advice you want when you are upgrading your car.
Cheers!
---



©

Copyright motorformula 2015 all rights reserved.