Men and Women alike have an invested interest in their hair.
If you have ever been curious about DIY REMEDIES then this guide may prove itself beneficial.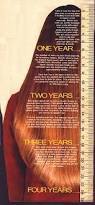 Hair growth treatments are one of the best ways to prevent thinning, shedding, and breakage; to ensure optimal hair growth; and to prevent potential hair loss. But, aren't treatments and products that promote fast growth expensive? Well, yes, but you don't have to buy them! In fact, there are a lot of awesome growth treatments you can make in your own kitchen using essential oils, herbs, and even fruits and veggies! And the hair growth treatments I'm going to discuss right now are definitely worth checking out.
Natural Hair Growth Enhancers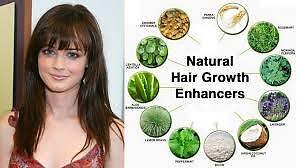 Praised and expensive, Indian hair is often said to be worth more than gold and, given the price range of most extensions, weaves, and wigs, not to mention the price of upkeep, it most certainly is! How can that be?


Recipe: You'll need to get fresh curry leaves and some coconut oil.
Boil these two together until the black residue starts forming, then harvest this residue and apply it to your hair. Use it twice a week to replenish your hair, help it grow faster, and even fight grey hair! You don't want to fry the leaves, just boil them a bit and then harvest the black stuff.

How Often: Twice a week.
Castor Oil. The oil itself is pretty greasy, which means that you might want to dilute it to avoid too much hassle. Add it to your conditioner or mix with almond oil and massage into your scalp if you're looking for an easy way to promote healthy hair growth. You can also use the castor oil by itself, massage it into your scalp, and leave it overnight, especially if you're dealing with some serious problems such as receding hairline, bald spots, or thinning hair.
Recipe: Apply several drops of castor oil to your scalp and massage it in thoroughly. Cover your hair with a shower cap, a silk scarf, or other covering and leave it on overnight. Shampoo and condition as usual the next morning. Alternately, mix a few drops of castor oil with olive oil or almond oil and follow the same directions. Also consider adding several drops of castor oil to your daily rinse-out conditioner.
How Often: When using the oil itself, begin with weekly treatments; when mixed with conditioner, use daily or every other day depending on your hair type and texture; to grow thicker eyebrows or eyelashes, try the treatment every day or every other day.
Where to Buy: Castor oil is available at most grocery stores or you can order it online from eBay. (Don't worry if the bottle says it's just for "regularity," it will still work for your hair!)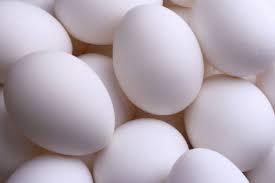 Eggs are great ingredients in a lot of hair growth treatments! This one is quite easy as well, requiring just one egg, a quarter cup of plain yogurt, and a quarter cup of mayonnaise. It's packed full of nutrients that promote growth and thickness, plus this is an excellent treatment for dry or damaged hair! Technically, it also includes all the components for an excellent, albeit fattening, salad dressing!
Recipe: Begin by beating your egg until it's foamy, then add in the yogurt and the mayo, blending until the mask looks smooth. Massage it into your scalp and your hair, until every inch is covered. You can use plastic or a shower cap on your head to keep from dripping, since you have to leave the mask in place for about an hour. When you rinse, use cool water and a very mild shampoo.
How Often: Use once a week for best results.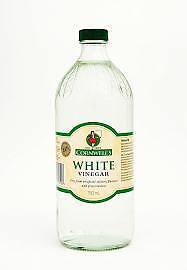 Although it might seem harsh to treat your hair with something as acidic as vinegar, the truth is that hair really appreciates it due to its slightly acidic nature. Our hair's pH varies from acidic 3.5 to neutral 5.5, which means that our alkaline hair care products tend to throw it off balance. Vinegar, on the other hand, helps hair restore its optimal pH value. It seals the cuticles, making each strand shinier, stronger, and less prone to breakage, plus it removes product buildup that literally suffocates the scalp and slows down normal hair growth. So, in order to help your hair really give its 100% in terms of both growth and quality, vinegar makes an excellent treatment. mix 1 part of vinegar and 2 parts of water and use this mixture as a final rinse.
Recipe: Mix 1 part vinegar (apple cider vinegar is the hair care favourite, since it leaves less of an odour; white vinegar works just fine; and wine-based vinegar is best for dry hair) with 2 parts water. To minimise odour, add a few drops of your favourite essential oil. Use as a final rinse after you shampoo.
How Often: Begin by rinsing with the vinegar treatment 1-2 times a week; over time, you'll be able to use it 1-2 times a month while maintaining ample shine, health, and growth.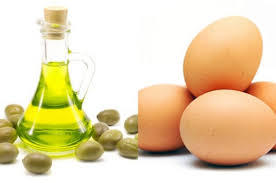 Another combination is Olive Oil and Egg Yolks. Rich in proteins, vitamins, and super-nurturing fatty acids, egg yolks won't only make your hair softer, shinier, and healthier, they help you to grow it long as well. An abundance of vitamins A, D, and E will help prevent any hair loss and thicken thinning hair, while D itself promotes new growth and keeps split ends at bay. Olive oil also strengthens and softens, making it particularly ideal for dry or damaged hair. It also exfoliates your tresses while strengthening the colour of your hair and maintaining the texture.
Recipe: Mix 2 egg yolks with 2 tablespoons of olive oil, then dilute the mixture with about half a cup of water. Slowly, thoroughly massage the resulting mask into your scalp. After letting it set for 15-20 minutes, rinse it out as usual. You can shampoo afterward if you want to but it's not necessary.
How Often: This treatment is effective enough that you only have to do it 1-2 times each month.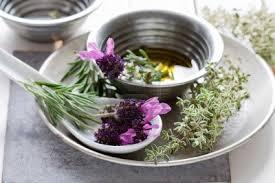 I've seen this prickly purplish flower many times before but I never knew it's so jam-packed with nutrients and good for the hair! Burdock root contains calcium, potassium, iron, vitamins, and many other precious, hair-friendly nutrients. Nurtures hair and helps battle some of the worst scalp problems, such as inflammation, dandruff, and skin conditions.
Recipe: Mix 1 teaspoon each of rosemary, basil, and lavender oils. Add 3-5 drops of your oil mixture with 1 teaspoon each of aloe vera gel and burdock oil. Massage the treatment into your scalp, let it work its magic over the next couple of hours (the longer you leave it on, the better), then shampoo and style your hair as usual.
How Often: Depending on your hair, you can use this treatment at least once a week, and up to 3 times.

Rosemary. This powerful herb won't only leave your hair heavenly soft, it actually stimulates hair growth as well.

It nurtures and strengthens the hair, it helps solve the problem of thinning hair, and it stimulates the scalp, which most certainly means that, if you decide to try this homemade treatment, you have nothing to lose.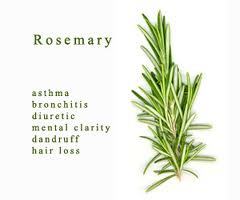 Recipe: Combine 2 teaspoons of dry, crushed rosemary leaves with 300 mls of water, then massage the mixture into your hair, starting at the ends and working your way up to the scalp. It's very light and not at all greasy, so you don't have to rinse it out and can use it on clean hair.
How Often: Try this treatment after you shampoo at least once a week but up to 4 times, depending on your hair.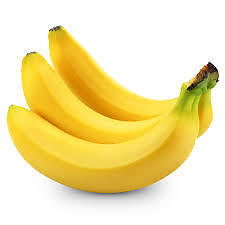 Bananas are a very rich source of potassium and vitamins A, E, and C, which make them the perfect choice for homemade hair growth treatments. We all know our hair needs all of these vitamins to be healthy and grow strong, but because bananas are very rich in calories, we rarely allow ourselves to eat as much as we need. Well, here's one very simple recipe that could and will help you enjoy fast-growing, long, and healthy hair – instead of eating that last banana, mash it and massage it into your hair and scalp! It's a piece of cake – just pick a soft, ripe one, mash it into a paste, then apply it on your head and cover with a plastic bag. Wrap a hot towel over your head for maximum results or, in case you are out of hot towels, use a hairdryer to help your hair quickly absorb all the nutrients.
Recipe: Pick a soft, ripe banana, mask it up into a paste (use a food processor if you like, to make sure there aren't any chunks), apply it to your hair, and cover it with a plastic cap or bag. To lock in the nutrients, either wrap a hot towel around your head or remove the cap after 20 minutes and use your blow dryer long enough to help the banana set. Shampoo your hair and rinse well. Some users have reported difficulty rinsing out the banana, but if you end up with a smooth paste, rinsing should go smoothly. You can also add olive oil or almond oil to your paste, or a tablespoon of conditioner.
How Often: Try this treatment once a week for the best results.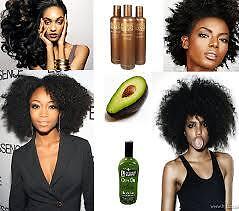 Coconut oil and avocado make a great hair treatment for several reasons. The mixture adds luster to your hair if it's dry, it gets rid of flaking and dandruff, and it keeps your hair safe from the sun, which can be just as damaging to your hair as it is to your skin.
Recipe: Gently heat the coconut oil for about 10 seconds (on the stove or with an essential oil burner, not in the microwave!), then massage one tablespoon of it into your hair from the roots to the tips. While it sets in, mash up an avocado, by hand or using the food processor; as with the banana, you want to end up with a smooth paste. Once it reaches the right consistency, massage the avocado into just the tips of your hair. Let the mixture set for 10-15 minutes, then rinse with cool water and shampoo as usual. Again, some users report that it's difficult to rinse out the avocado, but if you make sure the paste is very smooth, that helps – and don't forget to apply it to just the tips of your hair!
How Often: Try this treatment once a week for maximum results.
If you're trying to grow out and strengthen your hair, almond oil is a simple but effective means to do it.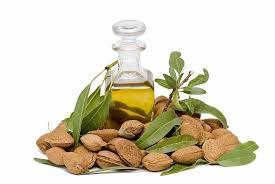 Almond oil is helpful because it has so many healthy fatty acids, so it makes your hair soft while strengthening it all at the same time.
Recipe: Take about a tablespoon of almond oil – more or less depending on the length and thickness of your hair – and massage it into your scalp, down to the ends of your hair. Leave it on for 15 minutes or so, then rinse your hair with cool water and shampoo as usual.
How Often: The number of applications depends on the overall condition of your hair. Use weekly for nourishment or twice a week for dry or damaged hair.
The nettle hair tonic recipe is probably one of the most complicated hair growth treatments on this list, but it's also incredibly effective. It thickens your hair and also prevents hair loss, so it's great if you want thicker, fuller locks with lots of volume.
This treatment is not recommended for blonde hair!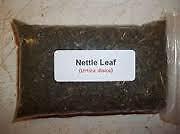 Recipe: Begin with an ounce of nettle leaves, two cups of white wine vinegar, and two cups of water (make sure you have lavender essential oil as well, you'll need it later). Place all the ingredients in a pan (making sure it's non-reactive), let it simmer on the stove for two hours, then let the mixture cool before you strain it. Now's the time for the lavender oil: once you've strained your nettle mixture, stir in about two drops of the oil, then decant everything in a bottle that has a tight lid. Remember to shake it well before use and massage the mixture into your scalp every other day. Let it set for as long or as little as you like; it can be left on overnight, as long as you cover your hair.
How Often: Depending on your hair, you can use this every other day. If you have dry hair, once a week is best!

Thanks to all the protein in them, eggs are generally effective in hair growth and care. But let's talk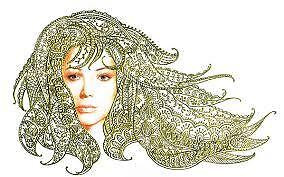 about this relatively easy to do treatment, for which you'll need natural henna powder, an egg, half a cup of lemon juice, and a cup of water. As readers have pointed out, this treatment can change the colour of your hair, either a little or a lot depending on the current shade. If you want to add some richness in terms of colour while promoting hair growth and thickness, go for it! Just be aware that it can alter the colour of your hair!
Recipe: Begin by mixing the henna, your egg, and the water together until you've formed a paste, then let it stand for an hour. Add lemon juice and blend it in until the mixture is smooth again, then apply the paste to your scalp and hair, from root to tips. Allow it to set in for about two hours, or until the mix is completely dry. Actually, if you want to leave it on during the night, that's fine too. When you rinse it, just use cool or lukewarm water and gently work the mixture out of your hair, then shampoo as usual.
How Often: Limit your use of this treatment to every month or every other month.

An oatmeal hair mask is the simplest hair treatment you can make, although you'll need some milk and almond oil in addition to the oatmeal. It's a bit of a mess to clean up, so make sure you prepare for that in advance – but, promise, the results are worth it!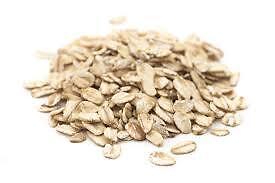 Recipe: Get half a cup of oats – or more, if your hair is long and/or thick – 1-2 tablespoons of almond oil, and a quarter to a half a cup of milk. Mix everything together, make sure your hair is tangle free and dry, and apply the hair mask from root to tip. Leave it on for 15-20 minutes, rinse with warm water, and shampoo as usual.
How Often: By using this treatment once a week or every other week, depending on your hair, you'll see the maximum results!

You can do more with vodka than just use it to make mixed drinks. Vodka actually lowers the pH in your hair to help the cuticles close so you're left with glossy locks. Vodka also helps with eliminating frizz, reducing dandruff and build-up on the scalp.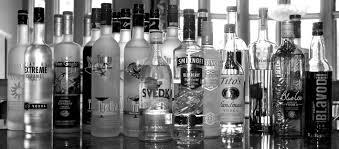 Recipe: Add a shot glass worth of vodka to your deep conditioner (if you don't have a deep conditioner on hand, try mayonnaise, eggs, avocado, or honey.) Stir in a few drops of your favourite essential oil.
Spread through hair and rinse after 20 minutes.
How Often: Use this treatment once a week or every two weeks to add some luster and shine to your locks.
This sounds odd, but it's really helpful if your hair is thinning or if you're losing it. Onions are very healthy for your hair, so remember that when you're juicing your onion! You just need a small one, and don't worry, the pungent aroma will be slightly improved by that dollop of honey you'll add once it's fully juiced.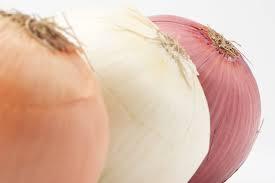 Recipe: Juice one onion in a juicer; again, a small one will be just fine. After collecting the juice, add a 1-2 teaspoons of honey. You can apply the mixture all over your hair or just to it to some areas.
Leave it on overnight, and try to avoid covering it (although you can cover your pillow).
Just shampoo it out the next morning – that will get rid of the smell. If you're still wary, add a drop or two of your favourite essential oil to the mixture.
How Often: Use this treatment at least once a week or as many as 3 times.
In addition to strengthening your hair so it will grow faster, this treatment gets rid of dandruff quite quickly. If you're looking to naturally lighten your hair, it's a great treatment to use in the summertime! However, if you don't want to change your hair colour at all, just make sure to stay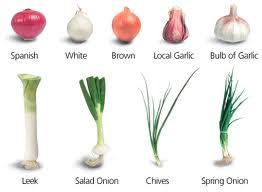 out of the sun immediately after using this treatment.
Recipe: Mix one part lemon juice with two parts coconut oil and massage it into your scalp. Leave it in your hair anywhere from 4 hours to overnight, then gently rinse it out with cool water. Remember when heating up your coconut oil to use the stove or an essential oil burner rather than the microwave – that kills all the nutrients!

How Often: Use this treatment at least once a week for maximum results.

This seems like one of the more complicated hair growth treatments, but that's only because it uses a lot of ingredients. Because of the chamomile tea, you might not want to use this treatment if you have very light hair. It can change the colour, at least on a temporary basis. If you are looking for a richer colour, it offers some fantastic lowlights while strengthening and lengthening your hair!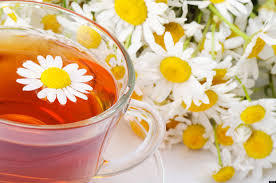 Recipe: You'll need a tablespoon of garlic juice and three tablespoons of chamomile tea (or a tea bag, that works fine), along with a tablespoon of aloe vera gel, a tablespoon of honey, three cups of water, and one egg yolk. You can, of course, juice your garlic with a press – fun stuff! Begin by mixing the garlic juice with your honey, then place it in your fridge. Now, boil your water and the tea for about half an hour, stirring occasionally. While you let it cool, get your juice/honey mixture and stir in the egg yolk as well as the aloe. Massage this mask into your scalp and down to the ends of your hair, let it sit for 20 minutes, then wash it out using a gentle shampoo. After after that (okay, so this one is a little complicated!), rinse your hair with the chamomile, and let it stay in.
How Often: If you have the stamina, you can use this treatment once a week.
This treatment relies solely on oils, so it's easy to get together once you have all the ingredients. Vitamin E is so good for your hair, especially in terms of strengthening it and repairing damage. By now we also know that rosemary is essential & the oil is nearly as beneficial as the crushed leaves.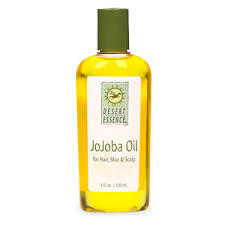 Recipe: Have a bottle handy and combine a quarter cup of vitamin E oil and a quarter cup of jojoba oil, then include 15 drops each of peppermint essential oil and rosemary essential oil. Cap your bottle tightly and shake the mixture, then massage it into your scalp. It's an overnight treatment, so the next morning, just rinse with cool water and shampoo as usual. You can buy vitamin E capsules and either break them, press them, or piece them to get to the oil.
How Often: Gently massage this treatment into your scalp every night for the best results. For oily hair, 2-3 times a week is fine.

There are actually lots of hair growth treatments that rely on essential oils. This one requires essential oils of thyme, rosemary, cedar, grape seed, and jojoba. It's fantastic for softening your hair in addition to making it stronger and promoting hair growth. Although it takes a bit of time to get all the components together, you'll have enough to make lots of the mixture!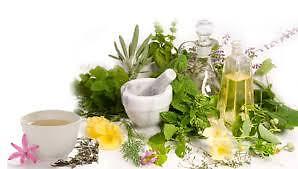 Recipe: Mix two drops of the thyme, three drops of the rosemary, two drops of the cedar, an ounce of the grape seed, and a tablespoon of the jojoba in a tight bottle or bowl. That way you can safely store it for later use. All you have to do is massage the mixture into your scalp every night, then rinse in cool water and shampoo as usual the next morning.
How Often: Gently massage this treatment into your scalp every night for the best results. For oily hair, 2-3 times a week is fine.

This growth treatment requires caffeine powder – and believe me, it definitely gives your hair a serious wake up call! You can use the shampoo as frequently as you like; in no time at all, you'll see some serious growth!
Recipe: Mix 4 teaspoons of caffeine powder in eight ounces of shampoo and suds up as usual. You can also mix the caffeine powder in a spray bottle with eight ounces of water, and spritz it on 10-15 minutes before showering.
How Often: You can use this treatment each time you shampoo, but don't use it more than once a day. NOTE: if you start experiencing headaches, you're using too much spritz or shampoo. Stop for a few days (or up to a week), then try again using 2-3 teaspoons of caffeine powder instead.

All you need for this hair growth treatment is mayonnaise! It doesn't matter what kind. You can definitely use what you have in your fridge! The eggs in the mayo give this treatment its protein packed fuel, plus the oils make for silky soft hair that's ready to grow, grow, grow!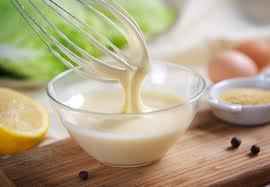 Recipe: Get your hair damp – just damp, not soaking – with warm water, then basically just rub the mayo into your scalp and down to the ends of your hair. Use as much or as little as you want. Once done, either use a shower cap or some plastic wrap to cover your head – that traps the heat, so the mayo will really get in there and penetrate. Let it set for 20 minutes or so (it's really up to you), then wash it out with a gentle shampoo, or a shampoo that's been diluted.
How Often: Use every week to nurse dry, over-processed hair back to health; bi-weekly of you have normal or combination hair; and not more than once per month if you have oily hair.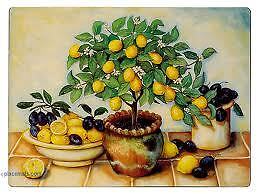 If you experience dandruff, you can whip up this super easy hair mask to hydrate your scalp and help get rid of flakes. Even if you get the occasional bout of flakes from the weather or stress, this is the perfect treat for your tresses.
Recipe: Mix 2 Tbsp fresh lemon juice, 2 Tbsp olive oil and 2 Tbsp water, and massage into damp scalp to stimulate. Wrap in a warm, damp towel and let mixture sit for 20 minutes, then rinse and shampoo hair.
How Often: Try massaging this treatment into your hair about once a week.

Frizzy hair can be quite hard to tame so when your hair gets to be unruly, try this simple rinse. Carbonated water works like apple cider vinegar where it has a low pH level so that it helps to reduce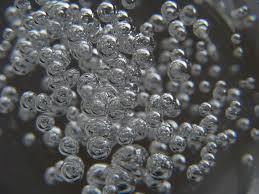 frizz without the unpleasant smell like ACV. This hair rinse will also clarify your hair and leave it soft and shiny.
Recipe: Pick up a bottle of non flavoured carbonated water to rinse with. After you wash your hair, give it a final rinse with a mixture of regular water and carbonated or sparkling water. So, use half regular water and half carbonated water, the longer your hair is the more you will need!
How Often: This can be used a few times a week after you wash and air dry your hair.


The next time you have some spare time and a spare beer, put them to good use and try this awesome hair rinse! Believe it or not, beer is great for dry and frizzy hair. Dark coloured beers contain lots of nutrients and natural sugar which can leave you with shiny strands.
Recipe:
Take one cup of flat, room-temperature beer and work into hair after shampooing, let it sit for a few minutes, then rinse with cold water (which helps eliminate the smell and boost shine)
How Often: Using the beer rinse once or twice a week at most should leave hair lustrous and strong.


This hair mask is unique in that it calls for coconut milk, vitamin E oil and rosemary which are all effective yet under utilised in hair treatments. Coconut oil is really big in the hair world, but coconut milk is also fortifying and makes an incredible conditioner.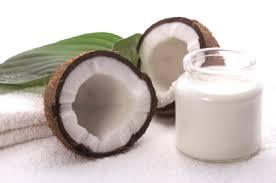 Recipe: Measure out 3/4 cup of Coconut Milk and 2 teaspoons of rosemary leaves. Place the coconut milk and rosemary leaves into a small saucepan. Cover with a lid and simmer on low heat for 25 minutes, stirring frequently as to not burn the coconut milk.
Strain the infused coconut milk from the rosemary leaves into a small glass container. Stir in about 1 teaspoon of Vitamin E Oil.
To use: cleanse your hair as you normally do and towel dry. Massage in half of the hair mask and comb through your hair. Place a shower cap on your hair and allow the mask to work its magic for at least 1 hour to overnight. Rinse your hair with warm water for several minutes and style as usual (you can also cleanse your hair if you need to). Store the remaining amount of the hair mask in the refrigerator and use within 10 days.
How Often: One batch of this treatment is enough for two treatments so you can do two treatments in 10 days.
You've already been introduced to these two emollient ingredients in other hair treatment recipes but they also work great together. Honey is thick and the olive oil is quite thin so they balance out each other perfectly and enhance the benefit of each ingredient.
Recipe:
Pour about 5 tbsp. olive oil into a small bowl. Add small drops of honey, whisking constantly and continuing to add honey until the consistency of the mask is smooth, not overly sticky and manageable.Massage the mask into damp hair until evenly distributed and fully saturated.
Cover hair with a shower cap, plastic wrap or a plastic grocery bag. Allow the mask to soak in for 90 minutes.Rinse the mask completely out of the hair and thoroughly shampoo.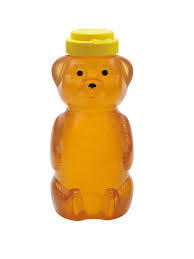 How Often: Use this deep conditioning treatment weekly or even twice weekly for dry hair. You can also adjust the amount of olive oil and honey according to your hair's needs.

This is another hair treatment recipe that's easy to make and very effective. Aloe vera has a lot of benefits for hair including conditioning, reducing dandruff and promoting hair growth. This hair treatment works great to detangle, condition, define curls and calm itchy scalps.
Recipe:
Add 4 oz. water and 4 oz. aloe vera gel to a small bowl and stir lightly with a spoon. Pour the contents into a spray bottle and shake. Add 10 drops of any essential oil of your choice and shake lightly again.
How Often: Use this daily or as often as you like.

Where to buy: Look for 100% aloe vera gel at health food store or on eBay.