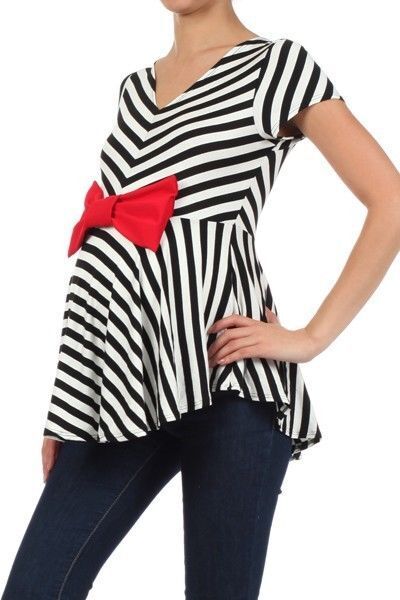 Having a baby is a wonderful thing. Figuring out how to dress a rapidly changing pregnant body is often less than wonderful. The fact that many people still think maternity clothes mean shapeless, baggy dresses does not help. Fortunately, there are lines of stylish, well-fitting maternity clothes out there, so a woman can retain her personal style while pregnant. To avoid frustration, it might help to remember that maternity shopping is difficult for most women. However, a few tips can help pregnant women find workable solutions to common clothing problems.
The Problems with Maternity Clothes
The main issues for maternity clothes are sizing and what a woman really needs for clothes for a couple of months. Price is also an issue, since maternity clothing is more expensive than similar, non-maternity pieces.
Maternity Clothes Sizing
In theory, a woman just wears the maternity version of whatever her non-pregnancy size would be. The system assumes that pregnant bellies are all the same size in relation to the rest of the body. Of course, pregnant bellies really come in many different sizes, so finding clothes that actually fit is a challenge.
Maternity Clothes Style
Many people think of maternity clothes as ugly and shapeless. Actually, a lot of maternity clothes are quite stylish. Maternity clothing is a small market, so finding variety and style is difficult.
Maternity Clothes Price
Not only are maternity clothes more expensive than similar non-maternity styles, but buying a whole new wardrobe for just a few months of use can easily be a financial burden. Fortunately, there are ways to lower costs.
The Maternity Clothes Solutions
For each problem, there is a solution. Often, the most important thing is not to give up on getting good clothes. Creativity is another important thing. Women should not limit themselves to any one strategy for getting pregnancy-friendly clothing.
Use a Variety of Sizing Strategies when Buying Maternity Clothes
Since maternity clothes do not fit everybody, women may need to supplement with loose or larger styles. Simply wearing big clothes instead of maternity clothes can look sloppy, but going up just one size is a good option early in pregnancy. A combination of clothing types creates wardrobes that can change as bellies do.
Buy Second-Hand or Borrow
Buying second-hand clothes is always a good way to get dressed for less and older clothing adds more style options. Another strategy is to avoid buying at all. Friends and family who have already had babies might have maternity clothes to share. Women can often borrow larger, looser clothes from their partners, too.
Stay Focused on Personal Style
Many women have trouble finding maternity clothes they like, but it is not necessary to find a lot of great clothes. The key is to use a combination of maternity clothes, loose non-maternity styles, and pieces that fit pregnant and non-pregnant alike, to express the wearer's personality.
Make a List
Shopping is easier with a list, but the list must also address overall weight gain and other bodily changes that change the way clothes fit. For example, pregnancy-related hormones loosen a woman's joints and make her balance wobbly, ruling out the more extreme styles of high heels.
A checklist is a guideline, not a rulebook. Different women have different types of occasions to dress for, so shopping lists have to vary. The idea is just to provide some structure to help expectant mothers organise their thoughts about clothes.
| | |
| --- | --- |
| Clothing Item | Explanation |
| | Different women have different clothing needs |
| | Bending to tie shoes gets difficult |
| Two larger, more supportive bras | Not necessarily maternity bras |
| | As needed |
| | To prevent varicose veins |
| Swimsuit | Bikinis or two-piece suits are good options |
| Maternity athletic clothing | For pregnant women who need to work out |
Clothing other than that bearing the label maternity clothing can be useful during pregnancy. Instead, maternity sizes are simply one tool among several that women can use to put together a pregnancy-friendly wardrobe.
How to Buy Maternity Clothes on eBay
eBay
has a good selection of
maternity clothes
and related products that come up with just a basic search. Use the menu options to narrow down the result to specific clothing types, like skirts or trousers. The
Advanced Search
option is a good way to focus in on a particular style and brand.
eBay Deals
lists the best prices in each category on any given day. Remember, maternity clothes are an important tool for dressing while pregnant, but they are not the only tool. By using a variety of clothing types, pregnant women can dress in comfort and style.