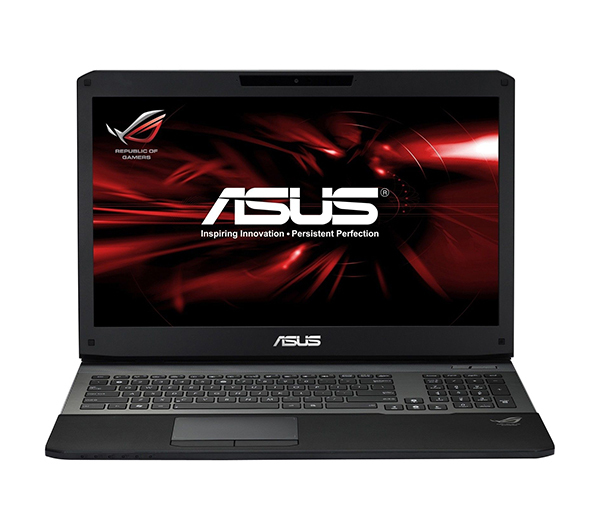 Traditionally, gamers have used desktop computers for playing the wide variety of computer games available. The main reason for this is the simple fact that many, if not most, laptops do not include the hardware necessary for gaming. However, laptop manufacturers noticed the vast number of consumers who want both portability and game compatibility. Because of this, manufacturers produce a larger number of laptops capable of playing the latest games with higher frame rates and better graphics than ever before. Choosing the right gaming laptop, however, is not always as easy as it sounds. There are a few important factors to keep in mind.
Distinguish Between Traditional and Gaming Laptops
Gaming laptops often feature hardware specifically designed for gaming that consumers do not find in traditional laptops, so consumers should look carefully at laptop specifications when considering a purchase.
Laptop

Standard laptop

Gaming laptop

RAM

4 GB standard

8 GB standard

Processor

Dual-core standard

Quad-core standard

Video

Integrated video chip

Shared video memory

Separate video chip

Dedicated onboard memory

Screen

Slower refresh rates

Faster refresh rates

Hard Drive

5400 RPM standard

7200 RPM or Solid State Drive (SSD)
Laptop computers generally all look alike, or at least similar. However, there are plenty of differences inside the case that set a gaming rig apart from a standard laptop. These differences are often subtle, so shoppers should look carefully at the laptop's specifications.
Tips for Buying a Gaming Laptop
Gamers can consider their processor needs, memory requirements, and display resolution needs before making a purchase. The quality and speed of the components help determine the overall suitability of a gaming laptop.
Consider Processor Needs
There are a number of manufacturers that provide central processing unit chips (CPUs) for laptops. Intel, Nvidia, and ATI are the three popular chipsets, but like other parts of the laptop, they are not all equally comparable when it comes to gaming. Gamers should choose a gaming laptop with the CPU they need for their games.
Determine Minimum Ram Requirements
RAM , or random access memory, plays a big role when it comes to providing an acceptable gaming experience. While faster ram is often desirable in a gaming laptop, larger amounts are generally preferred. Standard laptops commonly ship with 4 GB of memory, but for gaming, users typically need at least 8 GB.
Decide on Hard Drive Needs
Laptop computers generally contain one of a couple different standard types of hard drives. The most common is the 2.5-inch 5400-RPM notebook drive, followed by the faster 7200 RPM model. Many gaming laptops utilise Solid State Drives (SSDs), a type of drive that uses flash memory rather than moving parts. While SSD drives are generally costlier than standard hard drives, they are more efficient, faster, and have a longer life expectancy. The main drawback to SSD drives, however, is smaller capacities.
Consider Display Resolution and Graphics Cards
The quality of the screen and video chip is a biggest concern when it comes to a gaming laptop. Standard laptop displays often have slow refresh rates and response times. This results in ghosting, an issue in which temporary shadowing and image echoes occur. A gaming laptop screen with faster refresh rates provides a more seamless gameplay experience.
In addition, the video chip itself plays a major part in the graphics quality of the laptop. Many laptops have integrated video chips, in which the system shares its memory with the video card. Laptops intended for gaming, however, generally contain a dedicated video chip with its own memory. This helps prevent image quality issues and allows for faster video performance.
Consider Laptop Accessories
While gaming laptops are usually capable of handling most computer games, gameplay with just the built-in keyboard and mouse is often cumbersome. Many gamers opt for gaming accessories, like special keyboards and multi-button mice, to make things easier. A headset with microphone is also a common accessory.
How to Buy a Gaming Laptop on eBay
When looking for a gaming laptop to purchase on eBay, consumers should carefully check the specifications and ensure that the hardware supports the games they want to play. Most computer games list system requirements on the box, which is an easy way to compare the laptop's specifications with those required by the game. By using the Search bar, available throughout eBay's site, gamers can find a range of laptops, games, and accessories, and have them posted directly to their home, sometimes with free postage included. Finding great deals on Computers takes only minutes, without ever having to leave home.