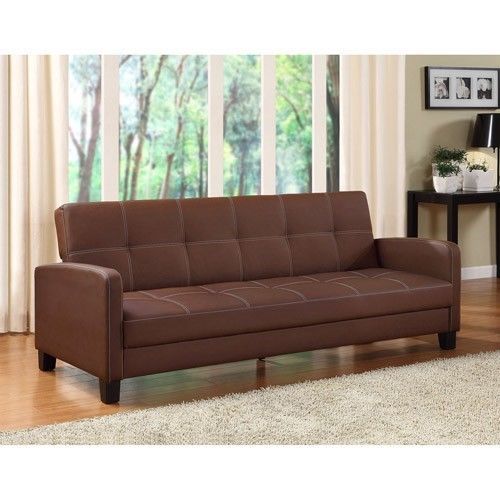 There is nothing quite like genuine leather furniture, and the leather sofa is a classic choice that remains popular with families, couples, and singles alike. Along with some matching or complimentary leather arm chairs, the sofa holds a pivotal place as the centre of home entertainment, socialisation, and relaxation. Good quality leather furniture should provide many years of durable service, and its breathable nature ensures it is comfortable in both warm and cool conditions. A large determining factor in customer satisfaction is structural soundness, leather quality, and type of finish. If purchasing on eBay or elsewhere online, customers must exercise caution and common sense to avoid disappointment. Following the below suggestions can help overcome some of the inherent risks.
Genuine 100% Leather
Some manufacturers combine materials to cut cost. Although permissible, this practice compromises the sofa's lifespan because various materials wear at different rates, such as vinyl or fabric. Cheaper leather sofas with combined materials may serve adequately, but they do not give the same satisfaction. When buying leather furniture, customers should always ask for verification that their intended purchase comprises 100 percent top grain genuine leather. This can be difficult to ascertain when shopping online, but customers should make every effort to attain this information before making a purchasing decision. A 100 percent leather sofa usually outlives any cheaper competition.
Finish
Leather furniture is categorised finished or unfinished. Customers who wish to buy a leather sofa should understand the advantages and disadvantages of each finish type, and make their preference according to an assessment of their particular household environment. Homes that are a hive of activity, especially those with indoor pets, expose furniture to greater stress. The addition of regular food and drink in the vicinity of the sofa may also depreciate the furniture more quickly, as may UV exposure. Customers should therefore ascertain which type of leather finish can best withstand their home environment. Whilst a full grain leather sofa, with all its unique and characteristic markings, is typically the most desired, it is not always the most practical.
Full Aniline Leather Dying
The most luxurious and expensive buying option is premium full grain aniline leather . Commonly called unfinished, it consists simply of a leather dye with no added protective barrier. The dye penetrates deep into the leather to create a rich and translucent appearance, enhancing the leather's natural beauty. This treatment results in soft and supple leather which displays the particular characteristics of the individual hide. The less desirable aspect of this option is that it quickly stains and fades. It is porous and vulnerable to UV light. Full aniline leather sofas are therefore best suited to well-protected rooms away from direct sunlight.
Pigmented Leather
Pigmented leather furniture undergoes a degree of sanding and buffing to remove imperfections in the leather, and to create a uniform finish. Manufacturers then add leather formulated chemical pigment that allows it to flex and breathe. Its primary benefit is the protection it offers against stains, and its ability to slow the rate of fade. The result is a more serviceable sofa with an opaque colour. A final augmented clear coat provides additional protection, and is available in matte or gloss. Although reducing the leather's distinctiveness and beauty, it is the most practical choice for families who wish to place their sofa in a high traffic region that may be subject to UV damage.
Semi Aniline Leather Dying
A sofa with semi aniline finish is one that combines the processes of both aniline dyeing and chemical pigmentation. It offers a convenient compromise between the two for those who desire some of the natural beauty of leather, but require additional durability for hard wearing use.
Choosing a Leather Finish
The following chart may help clarify the best finish option to choose according to buyers' individual circumstances. A compromised mix between the natural aesthetics of leather and its necessary serviceability has become normative for many families with children, or who have indoor pets.
| | | | |
| --- | --- | --- | --- |
| Leather finish | Office | Lounge | Rumpus |
| | Ideal | Suitable | Not suitable |
| | Highly suitable | Ideal | Not ideal |
| Pigmented | Not ideal | Suitable | Ideal |
Although simplistic, these suggestions may help customers keep firmly in mind the most suitable positions for their new leather sofa. It is only after choosing the leather finish that buyers should consider colour and style to match surrounding decor.
How to Buy a Leather Sofa on eBay
To purchase a leather sofa on eBay, enter simple search criteria such as " leather sofa". Look through several listings to make careful comparisons. Check also any potential accessories or related items on eBay Deals. Ask potential sellers to verify that their items comprise 100 percent leather. Ensure your chosen seller scores well in their positive feedback.
A leather sofa is like old wine. It goes on displaying its unique qualities with even greater charm as it ages. This is especially so with full grain aniline leather. As the smooth, soft and supple feel matures with age, it bears witness to its great flexibility and strength, and its gradually acquired surface glow testifies to many years of satisfied use.