Tips for Inspecting and Buying Antique/Vintage Furniture.
My personal Opinions are expressed in the brief guide on inspecting and buying Antique Furniture.
Antique Furniture by definition is predominantly pieces which are 100 years old. Finding such pieces and being able to afford them is another subject all together. With the second hand market being flooded by reproductions at a fraction of the price their is always the temptation for sellers to pass items off as the original item. I am by no means an expert. I am by no means an antique dealer. I just do alot of homework before I went into purchasing furniture. I am mindful of what I am buying and I am cautious of the pitfalls.
Its frustrating as a buyer to have not prepared yourself before visiting the seller/item. I wanted to write a brief guide for those interested in Antique and vintage furniture collecting.
I didnt want this guide to feel like a history lesson. I also didnt want this guide to feel like I am interested in you only buying from one period/style of furniture. There is so much information online anyway to further ones studies on the topic. This is a check list of sorts I use before I inspect and buy furniture.
The first approach is to get a background on the item regardless if its a sideboard or a rocking chair. "where did you get it ?, How long have you owned it? Where Did you acquire this? How long has this lounge been in your family?" Types of questions I would bounce off the seller - If there is any hesitation when the seller answers, I would doubt them a little. An honest answer normally flows out very quickly without extended thought. Mumbling and jumbled words are often a give away and the seller may be hiding the truth. Ask the seller what they know about the piece. See how much knowledge they have. Makes me recall a time when I was investigating a cedar sideboard and because it had the Chippendale style dragon ball feet I was quite confidently explained to that the piece was in fact Georgian and well over 150 years old. On checking underneath the leg joints were fixed together with tech screws. I always try and act a little dumb when buying. I have the poker face on the whole time. It takes such a long time to develop buying skills, giving away too much as a buyer may give the impression to the seller Not to sell the item.
I was once trying to buy a Cuckoo Clock from a dealer. He had no idea about the clocks age or value. I inspected the inside and noticed 2 well maintained Leather Belows (the pieces that make the bird call) ontop of birch below towers. A big red flag indicating this item was old probably Edwardian. Even the leather was well creased But not damaged. He finally got more information out of me - I was so excited I said to him, all it needs is a pendulum I ll buy it ! How much do you need for it. I had a hand full of cash well over 400 dollars- Now he suddenly became reluctant to sell the item at any Price - And yes I never got to own the clock. I did offer quite a bit for it ! But I blew it, he only wanted to steal my knowledge.
Fortunately you get older and wiser. Sometimes it pays to keep your lips buttoned and avoid reflecting your knowledge during a sale. Be quiet and mindful BUT investigate.
Wood knowledge is a sharp tool in ones shed when it comes to buying furniture. Identify the right woods and you can pair up pieces see faults and predict the time period. Defining wood is difficult but not impossible. It can seem daunting and many buyers struggle with wood types/Veneer/Marquerty methods/cuts and descriptions. I suggest visiting a few websites and get a good visual of the major wood types (soft and hard woods) Alot of furniture the woods can be stained to resemble a more desirable wood. Like cedar stained as Oak as an example. Try and detect this early in the sale. As the price will reflect later.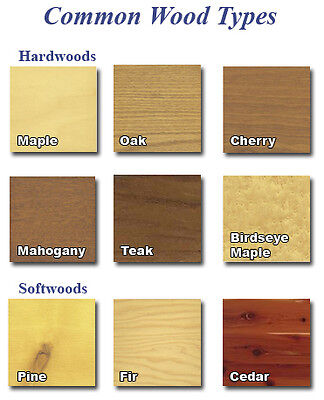 Memorize the wood colours, and the wood grains. Grain is important to remember - size/length/shape/pattern. This is a key factor in defining the wood types.
You dont need to be an expert or study for years and become a botanist - Just get familiar with woods. Once you know woods you are on your way at making valuable - non-regretful buying decisions.
Get Used to getting dirty ! I dont mean roll around in the mud before you go antiquing I mean you have to be prepared to bend your back, get on your hands and knees Crawl under pieces. Investigate all areas of the piece.
Some tips I use when inspecting wood on furniture. Firstly I try and Identify the wood. This will hint at its age (maybe) If its a chair I flip it over I inspect the leg part on the very bottom. This section has years of wear and will show its true colour. If the wood is stained and the wood on bottom is very pale Chances are its been MADE to look like mahogany or Oak.
If the wood is very close to original colour further up the legs/body of the piece. That s a good start and the piece may not be stained and the original woods are present.
Check for veneer methods. There is whole books dedicated to veneer work. Its a must to understand the technique and design Especially if your into Retro 1950-1960s decor.
Alot of repro furniture the wood is stained to resemble rose woods/Oak etc. If its a side board Open up the doors look under the door edge. Look underneath if your head can get under it. If its a table Look underneath. If the chair has a slipper cushion take it off look at the wood underneath. Look under all the time. Does the wood match up all over. Some cupboards/side boards They may use inferior woods in the item. This also may indicate the item has bits missing and were replaced with reproduction pieces. This would considerably alter the cost. Look for stain fade, stains fade especially if the furniture has been placed near window for some time. Look for wood patina.
Hardware is very important. Inspect hinges, and screws. Look at the assembly, Look for patina - Always look for natural aging of metals and woods. I own Victorian Dinning Chairs - There are NO screws at all. The chairs are all assembled using mortise and tenon joints. The less screws and nails/Bolts the more superior the finish and quality. Look for the draw ends on wardrobes/sideboards - Look for dove tail work and Joinery in general. Its a big factor in defining quality over poor craftsman ship.
Saw marks are another big indication that the item is dated. Look for large saw teeth marks on draws. Joinery is a key factor concerning quality and craftsman ship. A good cabinet maker business will pride themselves on accuracy with joinery. Look for solid, tight fitting joins. Look for damage around the joins. Splits and fractures.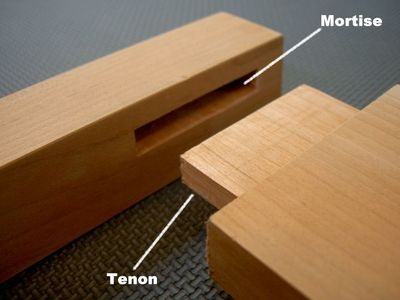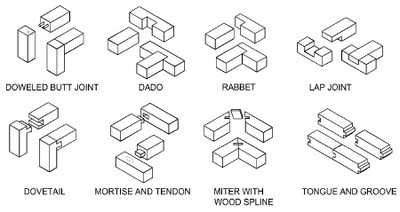 Often Repro furniture will use very modern looking screws and nails. Even star/ and Allan key assembly. Look for older darker screws/ Dark nails. I once inspected a Chaise day bed Edwardian piece, the tacks used were black very dated looking. (on the construction underneath with the support sheet over pocket springs) On looking under the day bed The wood was matching to the wood used on and around the carvings. The carvings were deep and well designed. The mahogany really showed through all over the frame.
Check the hardware Look for brass/Iron older metals on the furniture. Look for patina on brass and iron.
Another wood related issue is insect damage. Investigate for termite and wood borer damage. This will weaken the furniture and considerably alter the price. Its very hard almost impossible to restore pieces affected by insects.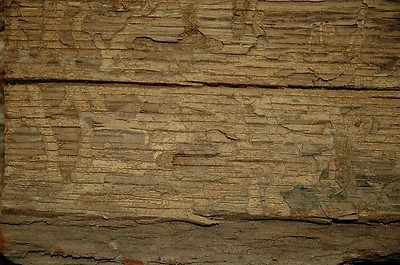 Above is a sideboard with Borer damage. Look for evidence of insects on older furniture. Inspect the upholstery is their fade. Is their signs of age. Is the leather creased. Well worn but valued and maintained ? Look for damage rips and tares. Inspect the piece for rips and marks. And use these downsides as points to bring down the initial asking price.
Lastly look at the shape and style of the piece. This may hint at which period it hales from. After a while you will become more familiar with furniture periods and styles. And by sight be able to define pieces. Just because the legs are bent cabriole It doesnt mean its genuine Queen Anne ! Try and aim for pieces that suit in with your theme. And as long as they make you happy, enjoy collecting !
The top ten
1. Ask alot of questions. Dont act like the expect Leave that to the seller.
2. Give the piece of furniture a FULL examination.
3. Let the seller dictate the price, You can negotiate always. BUT Your the buyer you cant be both buyer/seller !
4. Establish the physical attributes - wood/grain/assembly/Joins/hardware - Knowing all this gives the full picture and may predict the period of the piece.
5. Bundle items - bulk buy always works out better for buyers/sellers !
6. Look for and point out damage - Now you can re-negotiate a better price.
7. Look for pieces replaced Is the furniture married up with other pieces - This will affect the asking price.
8. Talk about the bad points, over and over. Really hit that home to the seller. Never TALK UP a piece and concentrate on its good points
9. Will the piece need restoring/fixing/altering - Bringing this up will affect the asking price. Always talk down items
10. Build up a good repor with the dealer/seller. You never know, they may one day have that piece your searching for at the right price. Repeat business with
a seller/dealer will always put you in favour with them.
Good luck and happy hunting.
Johnny