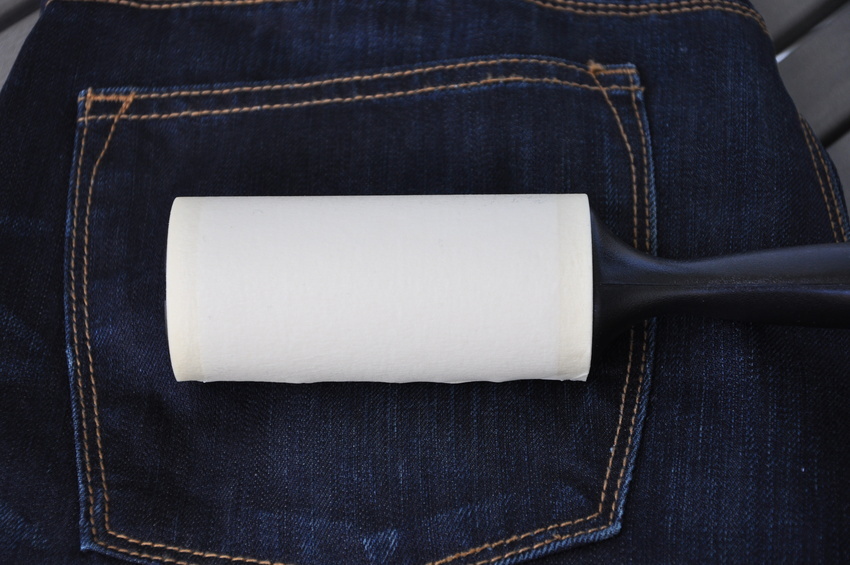 Jeans are comfortable and stylish, serving as a standby clothing option of choice for many. Unfortunately, however, they tend to wear out quickly. The culprit may not be the jeans themselves, but rather, poor care. To keep jeans looking new, avoid washing, or if washing is essential, use gentle techniques and machine settings.
Techniques for Refreshing Jeans
It seems counter intuitive to avoid washing clothes–after all, nobody wants to smell or be accused of poor hygiene, but washing jeans is one of the best ways to ensure their quick destruction. The CEO of Levi's has advised jeans fans to avoid washing them on a regular basis, whilst Tommy Hilfiger says that it's crazy to throw jeans in the washing machine.
Fortunately, it's still possible to enjoy clean jeans without using the washing machine. All it takes is a freezer with a bit of extra storage space. Simply fold the pants and store them in the freezer until at least 24 hours before intended use. At that point, they will need to be removed and allowed to thaw.
Another common technique for refreshing jeans involves the use of a damp sponge. Wipe off any stains accumulated during the day and then hang the pair of jeans up to dry. Ideally, assuming the weather cooperates, the jeans should be hung outside in the fresh air. However, when bad weather strikes, hanging them in the laundry room or closet should be sufficient. For a faster, easier approach to refreshing jeans, iron them with starch.
Prepare Jeans Before Washing
Even with the best refreshing techniques, jeans may need to be washed from time to time. It's best to hand wash the pants in cold water before hanging them to dry on a line outside. If this option is not available, jeans can still be run through the occasional washing machine cycle without a great deal of damage.
First-Time Washing Preparation
Before washing jeans for the first time, buyers should treat them with vinegar. This simple step will greatly improve the jeans' ability to retain colour. This step is especially important when washing dark wash jeans. One cup of vinegar added to a standard cold water cycle will help prevent bleeding. Select the gentlest setting available and then wash the jeans without using any detergents or bleaches. The vinegar will seal in the colour and prevent it from fading during future washes.
Use Gentle Techniques and Detergents
When jeans are washed in the washer, they must first be prepared to ensure the gentlest washing possible. Turning the jeans inside out minimises the impact of friction and rubbing. All zippers should be zipped and all buttons buttoned before beginning the load. It's important to wash jeans with other dark colours, or, if possible, with nothing other than an additional pairs of jeans. Cold water and a gentle setting are recommended to prevent fading and shrinkage. A very mild detergent is best for jeans. Jeans wearers should only use the amount recommended on the detergent label. A detergent specifically designed for dark colours is ideal, as it will do a better job of preventing fading than other types of detergent.
Avoid Machine Drying Jeans
After jeans have been washed by hand or in the washing machine, they should be hang dried. Machine dryers are even worse for jeans than washing machines and should be avoided at all costs. After the jeans are completely dry, they will need to be stored properly to prevent odd creasing patterns and wrinkles. If possible, wearers should keep the original hanger and hang jeans exactly as they were when first purchased in the store.
Use Dry Cleaning Services Sparingly
Professional dry cleaners are surprisingly adept at cleaning jeans without destroying their shape or colour. A professional dry cleaning service may be the ideal option for expensive designer jeans, particularly those with dark washes. In the long run, the chemicals from dry cleaning may contribute to further damage, so it's best to avoid dry cleaning on a regular basis. However, the occasional visit may actually be preferable to haphazard washing and drying at the laundromat.
Buying Jeans on eBay
If a pair of jeans completely loses its shape and develops excess wear, all hope is not lost. It's still possible to invest in a great pair on eBay. Thanks to the abundance of jeans available, it's relatively easy to replace damaged jeans with an identical or nearly identical pair. The best way to find these jeans is to conduct a keyword search on the eBay home page using the search bar at the top. Buyers can also find jeans in the Fashion section.
Jeans should not be treated like other clothing items, as the result will be fading colours and a poor fit. By pursuing gentle cleaning methods and replacing pairs when necessary, it's possible to keep a jean collection looking fresh and well cared for.