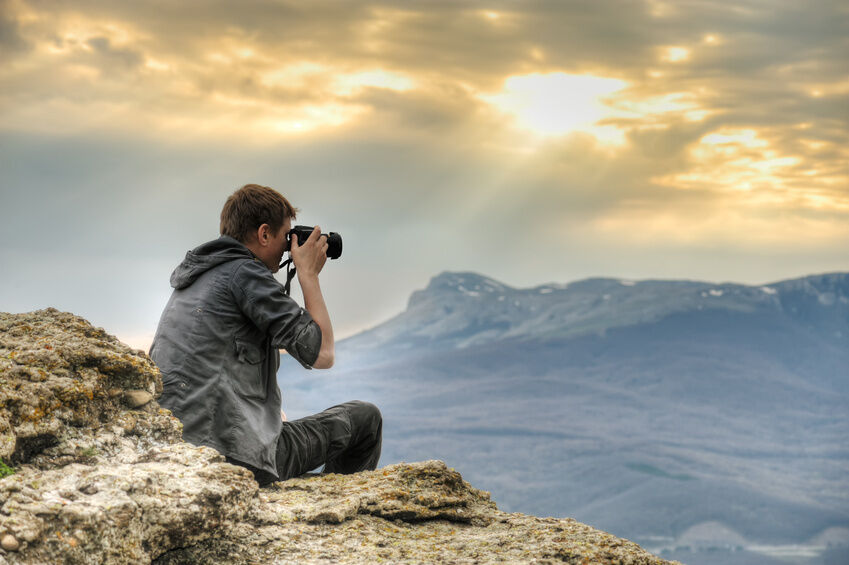 Time lapse photography condenses minutes, hours, or days of real-time imagery into just a few seconds of video footage. Whether the finished videos feature sunsets or crowds moving through an intersection, time lapse images consistently fascinate viewers. Novice photographers may feel that producing these artistic videos is beyond their skillset, but by following a few tips, even beginners can produce excellent time lapse videos. The key is to understand the equipment and use the correct settings and intervals to achieve amazing results.
Time lapse photography equipment
Viewers of time lapse videos often believe that special equipment is necessary to make these incredible images come to life. In reality, photographers only need cameras, tripods, and software to tie the images together in a video format. Some photographers also use photo editing software, which allows them to make adjustments to the photos before adding them to videos.
Set up the equipment
Although photographers sometimes set cameras on available stable surfaces, tripods are sturdier and safer. When setting up tripods and cameras, photographers should pay attention to weather conditions. If necessary, they can set up small umbrellas or even wrap plastic bags around delicate parts of cameras to protect components during inclement weather.
Frame the shot
Framing the shot too wide is a common mistake with time lapse photography. When this happens, it is necessary to crop or cut several dozen photos in exactly the same way in order to maintain the continuity. Photographers should double check the framing in their viewfinders before setting the intervals and leaving the cameras. Cutting out desired elements is challenging and upsetting, and it is always wise to ensure the framing is exactly right.
Set the right interval
The experts at GoPro recommend using different interval settings that depend on the types of time lapse photos photographers plan to take. Shorter intervals of half a second to about two seconds are better for fast moving objects, such as clouds, crowds, and traffic. Slower intervals of about 10 seconds to 30 seconds are better for events that change more slowly, such as sunrises, sunsets, and static landscapes. Photographers also need to remember to choose an appropriate ending time so the series has enough photos to show the entire story.
Alternatives to built-in interval timers
Many newer cameras have built-in interval timers as part of their settings. Cameras that do not have this type of timer setting often feature camera remote controls with interval timers to help users manage this part of the job. Photographers simply attach the remotes to their cameras and use the remotes' interval timers to take the photos.
Use manual settings
Many time lapse videos depict subjects that change over the course of multiple hours, and it is important to ensure the settings for focus, exposure, and colour remain as similar as possible from frame to frame. To do that, photographers may prefer to use the manual settings on their cameras to avoid the dramatic differences that sometimes occur when using automatic settings.
Adjust the photos
Some beginning photographers feel they should not adjust their photos in photo editing software such as Photoshop, but minor adjustments can help with small colour issues. Some photos may also look more appealing after cropping takes place to highlight the details the photographer really wants to showcase in the video. This is particularly true when dealing with small subjects and movements, such as plants opening or closing.
Choose software to compile the video
After taking all the necessary photos in a desired timeframe, the photographer compiles the photos into a time lapse video. Both Picasa and GoPro offer software to help photographers easily manage this part of the creation process, and the software programs are free to use. Users can play with different settings in the software to make changes to elements like the display time for each frame. After completion, it is easy to share finished time lapse videos with friends and family and save them to different video formats.
How to buy equipment for time lapse photography on eBay
Even an older camera can beautifully handle the challenge of time lapse photography, and both new and gently used cameras are available on eBay to help you get started. If your camera does not have an interval timer, look for a new camera with this feature or search for a camera remote control to transform your existing model. Narrow the results by using the categories and other helpful filters. If you need additional equipment, such as a tripod or photo editing software, many sellers also offer plenty of camera accessories.