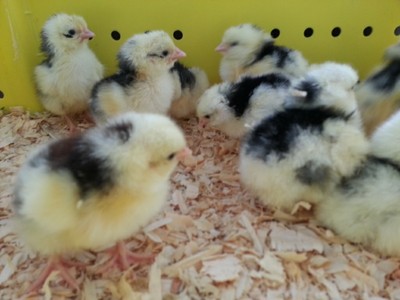 What to do first!
~Unwrap your eggs and carefully inspect each one for small cracks and obvious damage. Be aware that hairline cracks can be resealed with Elmer's glue, super glue or Gorilla glue.
~Allow eggs to rest "fat end up"at room temperature for 6 to 12 hours before moving them to your incubator.
~Place eggs "fat end up" in the egg turner, carton or tray.
~Once eggs have been moved into the incubator, the turner should remain off for 3 to 5 days. This will help stabilize the air cell which may improve your hatch.
Candle eggs between days 7 and 10 and also at day 18. Remove clear, weeping or damaged eggs that were not repaired upon arrival as well as eggs with an odor.
~At day 18, eggs will be removed from the turner and go into "lockdown". During this period, the incubator should remain closed in order to prevent humidity loss during hatch.
~Please wait until the end of hatch to remove chicks. Hatched birds can safely remain in the incubator for up to 48 hours.
**Refer to the instructions for your specific incubator for additional information regarding temperature, humidity and troubleshooting. **
Coastline Poultry cannot guarantee hatch rates due to variables beyond our control.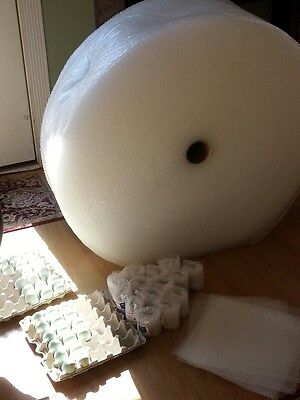 How we package our eggs!
Hatching Egg Information
Price includes shipping. Eggs are wrapped individually and shipped 'fat end up' to help keep the air cell stable during transit.

Eggs are shipped Mondays, Tuesdays, Wednesdays and Saturdays and will be processed in the order they were received. Specific ship date requests should be placed in your order notes and will be honored as the hens allow. If there is a day that you DO NOT want your eggs shipped, please include that information in the order notes as well

We request all hatching eggs be picked up at your local post office to reduce shipping trauma. Notify us if you do not want your eggs addressed in this manner. All eggs are shipped USPS Priority Mail and typically arrive 2 to 3 days after shipping.

We ship the freshest eggs possible and package in a manner that will limit the chance of breakage or damage. We do not guarantee hatch rates due to factors that are out of our control such as rough handling, incubator error, etc.