Their is a difference between pressing and ironing! Really?
Who would have thought that next to your sewing machine, that your steam iron will be your most important piece of equipment in sewing.
To have good crisp edges, corners, and seam lines, you should start by pressing your pieces of fabric before you cut, and then press in between every line sewn. It will set your stitches. The thread will blend in with the fabric instead of sitting on top of it. It will also flattens and smooths out any puckering, and gives your sewing a professional look.
The Difference Between Pressing and Ironing!
Moving your iron back and forth on the fabric with pressure, in a sliding motion, is called ironing. That gets the wrinkles out of our clothes so we look presentable.
When we are sewing, we are suppose to be pressing. When you press, the iron is placed down on the fabric, then lifted strait back up in a quick, overlapping up and down motion.
Ironing, stretch and can change the grain line of your fabric, and that is not something you want if you want strait seam lines or hemlines.
Pressing does not mean that you have to push down hard. Pressing is accomplished by having the correct heat and steam, and letting the irons own weight do the pressing for you. Otherwise you are going to be left with scorching, shrinking and shiny ironing marks on the fabric.
To play it safe always use a pressing cloth. It is simply a cloth that is place between the fabric and the iron. It protects especially those delicate fabrics.
My Store - Discount Sewing Warehouse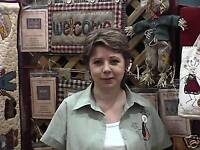 About Me